Are you looking to live that van life? Perhaps this 1974 Dodge Tradesman is the ride you've been dreaming of. No, it's not a Sprinter Van. It's better! And Cheaper! And fuzzier! Just look at all that shag carpet. ALL OF IT. And it can be ALL yours. This 1970s van for sale on Craigslist (link below) is located near Winston-Salem, NC for just $7,500, a small sum to pay for such a vehicle. This being a shorty van, it lands on my short list of want, want, want. While there is plenty left out of the description by the seller, this old van for sale deserves a closer look.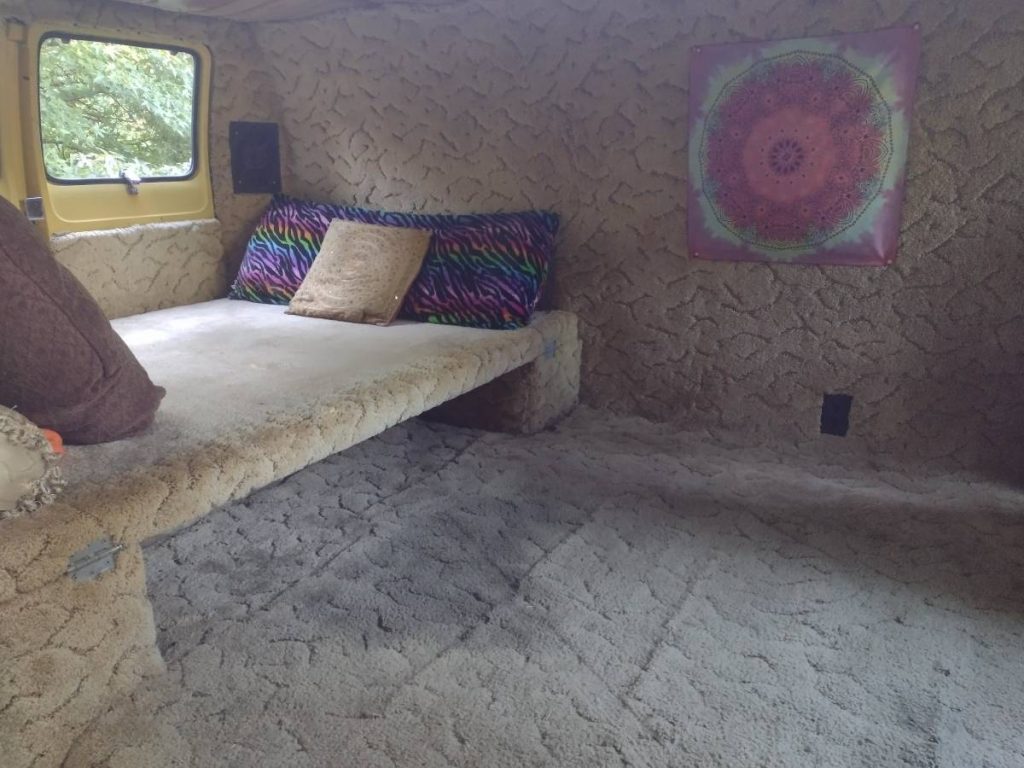 Dodge introduced the full size Sportsman and Tradesman in 1970, identical other than the latter lacked seating. The name itself offers insight into its purpose, as these vans were favored by tradesman of all sorts. Judging by the interior of this 1970s van for sale, It seems the current trade of the owner of this Tradesman is simply having fun. What else is shag carpet good for? Let's be honest though, it's not allllll carpeting. The front seats appear to be leather and or vinyl, and the dash is plastic or otherwise fitted. That said, it appears to be in quality shape.
1974 Dodge Van for Sale
As mentioned, the seller doesn't offer a whole lot of info on this van. What they do say is that it is equipped with a 318 V8 and a 727 automatic transmission. Does it run? Yes, "good." This van is also equipped with power brakes, power steering, dual exhaust and air conditioning. This beast, with its sick graphics and mag wheels, is pure awesomeness.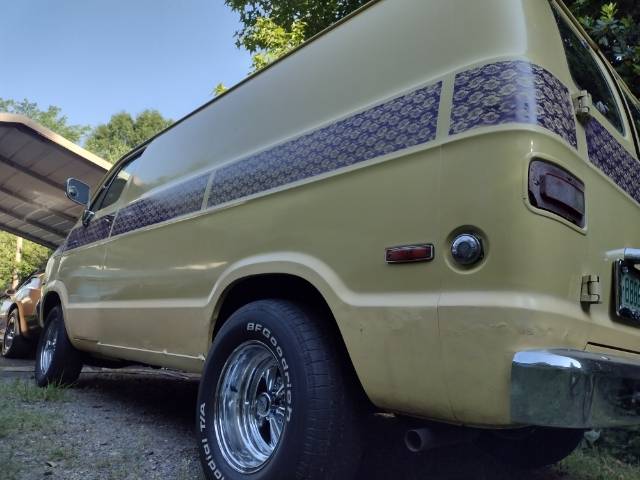 This cool Craigslist van ain't no soccer mom mobile. This brings one back to a time of big hair, thick lipstick and popped leather jackets. Custom vans may not be the rage they used to be, at least in this sense, but they're coming back. While most millennials and plenty of boomers would opt for a modern camper, there's plenty of cool kids (age irrelevant), that know this shorty van for sale on Craigslist is the way to go. Grab me a Zeppelin 8-track and let's hit the road!