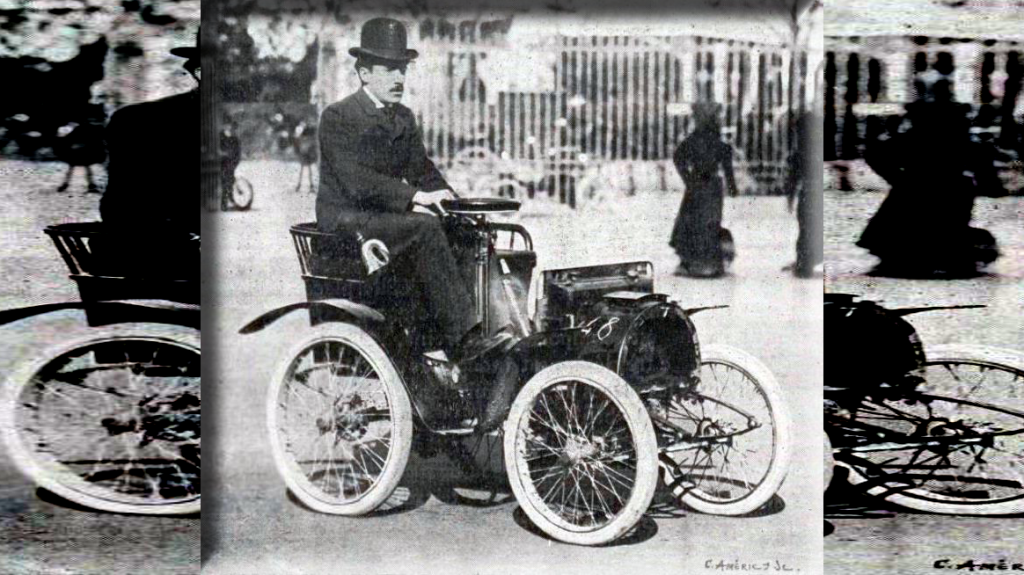 Louis Renault, the founder of the French automobile company that bears his name, died in prison on this day in 1944 at age 67. The Frenchman found himself behind bars after being named as a suspected Nazi collaborator, a charge he denied. The circumstances leading up to his arrest and death remain mysterious, but he cemented his legacy in the auto industry long before the rise of the Nazi party.
The first Renault car
Louis Renault, born in 1877, build his first car in 1898 with the help of two hired workers. Dubbed the Voiturette, the car featured a De Dion-Bouton 1 cylinder engine, giving the car a top speed of about 20 miles per hour. After demonstrating the vehicle could maneuver hilly roads without issue on Christmas Eve of 1898, he received 13 orders. A friend of Louis father purchased that first car, paving the way for production for the rest. After officially founding the company that would become the Renault known today in 1899, he continued to build Voiturette cars until 1903. As each year passed, he added new features to the car, such as a roof and doors. This was the early days of the automobile after all.
The last iteration of the Voiturette was the Type G. It featured semi-elliptical springs that gave the car a rather comfortable ride for the era. It also had a highly engineered water cooling system that reduced the operating temperature of the 8 horsepower De Dion-Bouton engine. That same year, Renault would begin to manufacture its own engines. Orders for cars soon began to flow in, including a large purchase of taxis that would roam French streets. In 1908 Renault had its biggest year yet, producing 3,575 cars.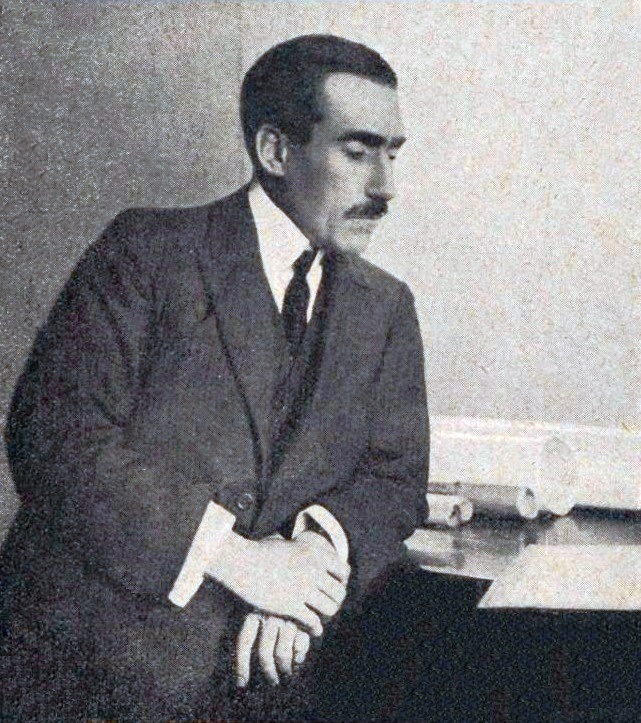 Renault in WWI
Following a trip to the US to visit Henry Ford in Detroit in 1911, Renault instituted a variety of manufacturing techniques that would bolster production. By 1913 he had mastered mass production at his plant, just in time for World War I. Like most industrial companies of the era and area, civilian production ceased so munitions and other military equipment could be manufactured. During the war Renault built airplane engines, trucks and tanks.
In peacetime, Renault began producing more commercial vehicles and agricultural agreement. It struggled to produce a successful affordable vehicle for the French people. This led to Citroen, Renault's fiercest rival, overtaking it as the largest French automobile company by the late 1920s. All the while, Renault churned out Grand Renault automobiles. As the name suggests, they were quite grand. However, in the midst of the Great Depression, Citroen faced major financial hardship and went bankrupt, relieving the production title back to Renault as it became a part of Michelin.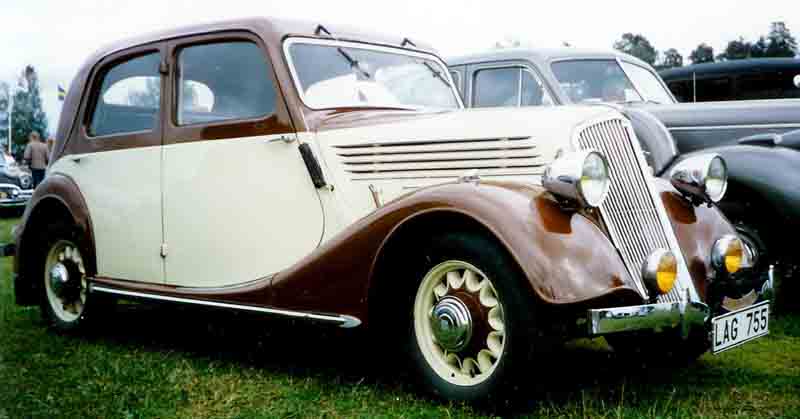 As the global financial crisis grasped the French auto industry, so did labor disputes just prior to World War II. Renault eventually fired more than 2,000 workers. During this era, Renault remained in complete control of his company and continued to invent new automobile systems. Some, such as hydraulic shocks and certain drum brakes, remain in use to this day by modern automakers. Then war found its way to France once again.
Louis Renault in WWII
in 1940, while Renault was in the USA to ask for tanks the Germans invaded. He returned to find the Franco-German armistice in place. Renault ultimately had to decide if he would have his factories dismantled and moved to Germany or if he would continue production for the Nazis in France. He chose the latter going to work for the French Vichy, the new independent government of France with strong ties to the Nazis. In Renault's words, he kept his factories active he would prevent thousands of French from being transported to Nazi Germany. His company went on to produce more than 30,000 vehicles for the Nazis.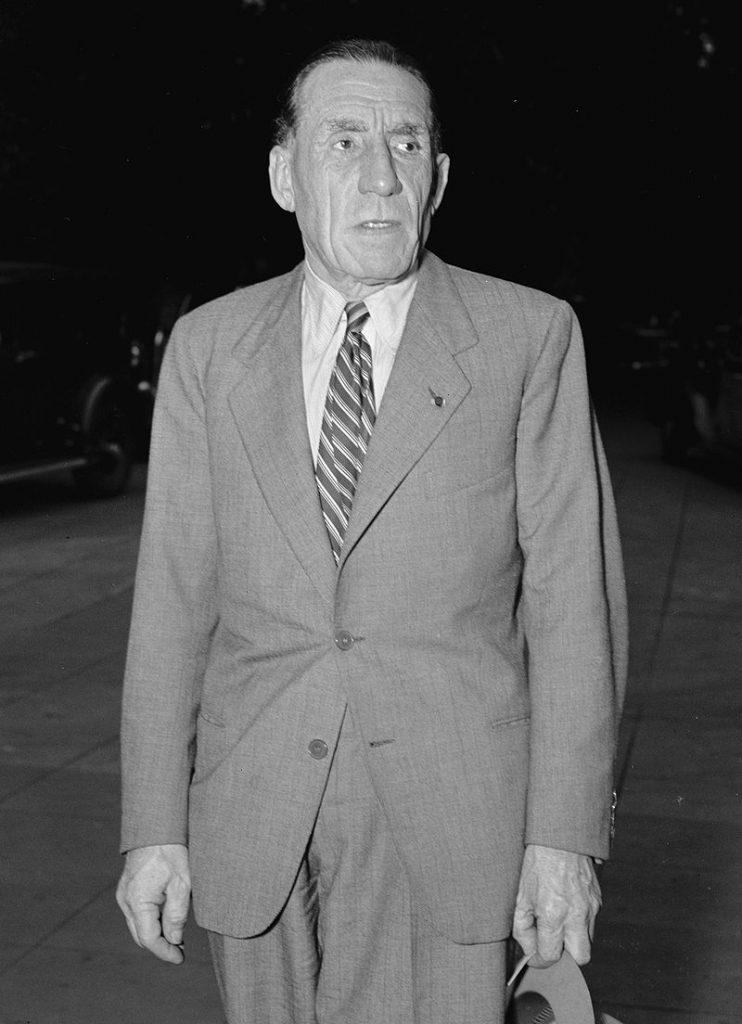 Just three weeks after the liberation of France in 1944 Renault was arrested on charges of industrial collaboration with the Nazis. By that time, Renault's health had been greatly diminished. Despite his frail state he found himself in Paris' Fresnes Prison. As his mental and physical state continued to decline he was moved to a hospital and then a nursing home. He died there after claiming to have been mistreated at Fresnes. No autopsy was completed at the time and uremia was listed as the cause of death. More than ten years later his wife would claim he died after being beaten by guards.
His body would later be exhumed and he'd be found to have a broken vertebrae. However, his family's claims went unheard. For decades his heirs would fight to restore his name and claim that his company was illegally confiscated. Court battles continued as late as 2011 in which his family sought damages for the death of Louis Renault and the nationalization of Renault.