The Golden Gate Bridge is among the most recognizable man-made landmarks in the United States, if not the world. The American Society of Civil Engineers even designated it as one of the Wonders of the Modern World. How did the history of the Golden Gate Bridge begin? Necessity. Construction of the iconic bridge began on this day in 1933, at a time when it was a much needed addition to the growing city. 

By the 1820s, only a ferry connected San Francisco and current day Marin County. As SF grew into the 20th century it became apparent that a bridge across the Golden Gate, the narrow strait where San Francisco Bay opened into the Pacific Ocean, would be necessary to more efficiently connect the city to surrounding communities. It was a feat that many thought impractical, if not impossible, due to the difficult terrain and length that the bridge would need to span, resulting in a bridge that could cost upwards of $100 million ($2 billion in today's dollars), according to engineers in the 1910s.
Who built the Golden Gate Bridge?
Engineer Joseph Strauss was up for the challenge. In response to a 1916 article in the San Francisco Bulletin that asked if the bridge could be built for less, Strauss, who had built some 400 drawbridges by that time and designed a 55 mile bridge across the Bering Strait for his thesis project, said it could. He penned drawings for the new bridge and attached a cost sheet that stated it could be built for just $17 million. Shocked local authorities asked for more information. Upon further analysis, Strauss raised the budget to a hair more than $38 million. This still pleased the folks at San Francisco City Hall, who green lit construction.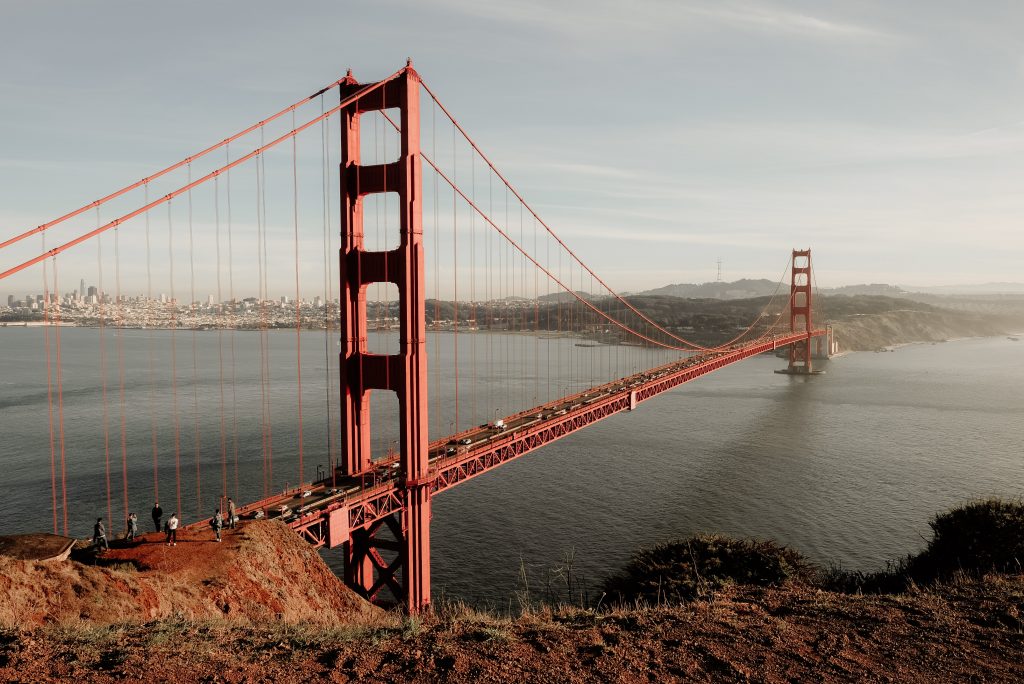 The 1.7 mile long Golden Gate Bridge opened ahead of schedule and under budget on May 27, 1937. More than 200,000 people walked or skated across the bridge in celebration that day. Today, the bridge carries approximately 112,000 vehicles across the Golden Gate Strait on U.S. Route 101/California State Route 1 every day.