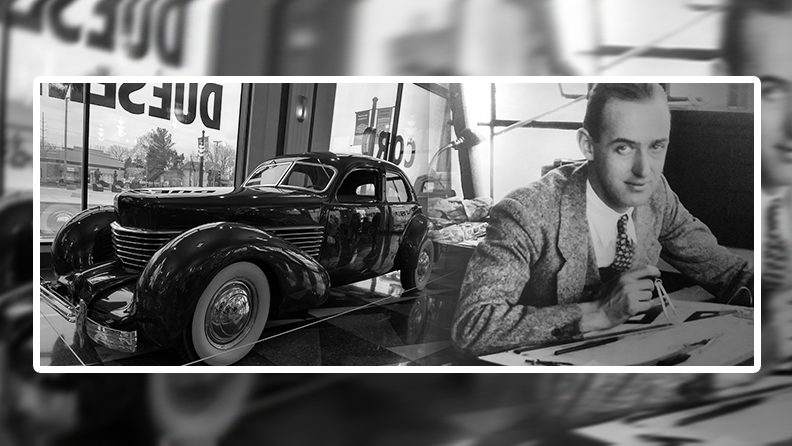 Legend has it that Gordon Buehrig was expelled from his design college for drawing cars on textbooks. While the punishment may not fit the crime, if true, he didn't let it affect his day dreams. Those sketches soon, quite soon really, became reality. Instead of trying to finish college, he left his Illinois home headed for the Motor City. After arriving in Detroit he found work at Packard and then General Motors. For young Buehrig, born in 1904, designing the Le Mans competing 1929 Black Hawk couldn't be a better job. That is, until his artistic approach to car design caught the eye of E.L. Cord, who had purchased Duesenberg just three years earlier.
Courted by Cord, Gordon Buehrig found himself as Duesenberg's chief designer at the tender age of 25. Among his first tasks: designing what would become the legendary Model J. This car cost as much as $20,000 new when a fresh Ford set a buyer back less than $1,000. Even in the face of the Great Depression, Duesenberg, and its sister companies Auburn and Cord, continued to crank out exceptional vehicles. Buehrig would have a hand in many of these brands' most iconic designs.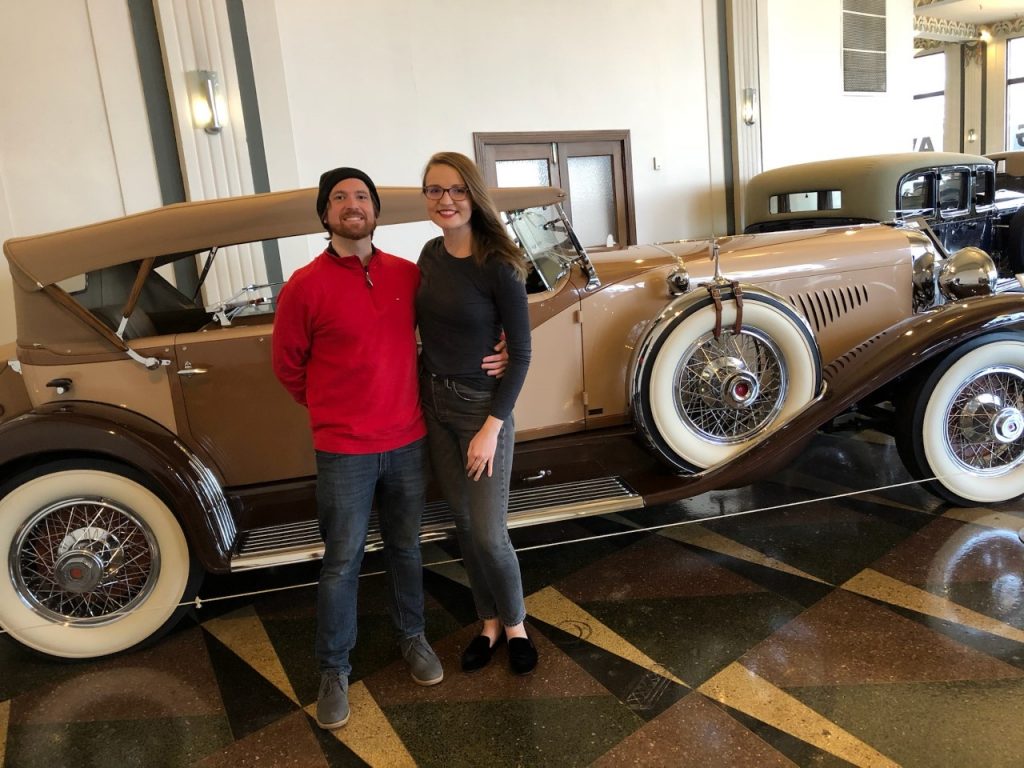 Buehrig designs the Cord 810
In 1934 Cord moved his young designer to Auburn, where he styled the Auburn 851 Boattail Speedster. As the Great Depression caught up to the luxury car market, E.L. Cord tried to down shift. He tasked Buehrig with designing a "baby Duesenberg" for the Cord lineup. The result was something completely different.
The Cord 810 debuted at the National Automobile Show in New York on November 2, 1935 amid much fanfare. Unfortunately, engineering issues with the Cord's front wheel drive transmission prevented the company from reaching its goal of building 1,000 per month. By the end of its production run in 1937, only about 3,000 Cord 810/812 coupes, sedans and convertibles left the assembly plant. Not only did the last 812 mark the end of the line for the "coffin nosed Cord," as it became known, but for the entire company. By the end of 1937 Cord, Auburn and Duesenberg were all shuttered.
Buehrig was not out of work for long. When WWII broke out he found himself designing military craft, including airplanes. When peacetime finally came, he made his way back to the auto industry. However, his time working on planes inspired the design of his first post-war project, the 1948 TASCO.
Gordan Buehrig's TASCO
Commissioned by The American Sports Car Company (TASCO), the new vehicle was nothing short of obscure. Though it featured such innovations as T-Tops, the car seemed destined for the hanger before it ever got off the ground. After pulling his head out of the clouds Buehrig made his way to Ford, instilling his artistic capabilities into the 1951 Ford Victoria Coupe and Continental Mark II. After 16 years with Ford he retired in 1965. Retired or not, he couldn't stop drawing.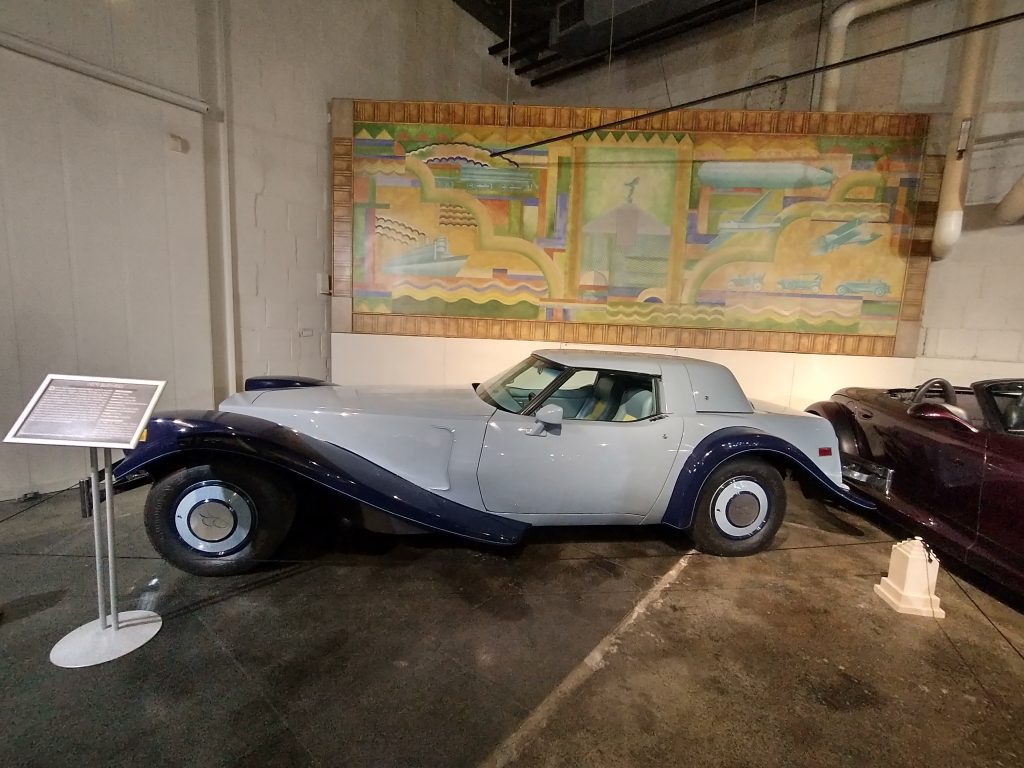 In 1979 he debuted the Corvette based Buehrig Motor Car. The car featured many design elements from his own career, including a Cord-like front end design and his patented removable T-Tops. Though 50 cars were planned, only four were ever built.
Gordon Buehrig became an Automotive Hall of Fame inductee in 1989. Less than a year later, on this day in 1990, he passed away at the age of 85. Honors continued to roll in forhim long after his death. In 1999 he was one of 25 finalists to be named Car Designer of the Century. It was won by Giorgetto Giugiaro.