At the time of his death on this day in 2000, Harold E. LeMay had amassed one of the largest personal collections of automobiles ever recorded. It contained upwards of 3,000 cars, trucks, motorcycles, military vehicles, buses and other modes of transport. It also included thousands of pieces of automotive memorabilia. The collection was so enormous it earned a Guinness Book of World Records title in 1997 for being the largest private auto collection.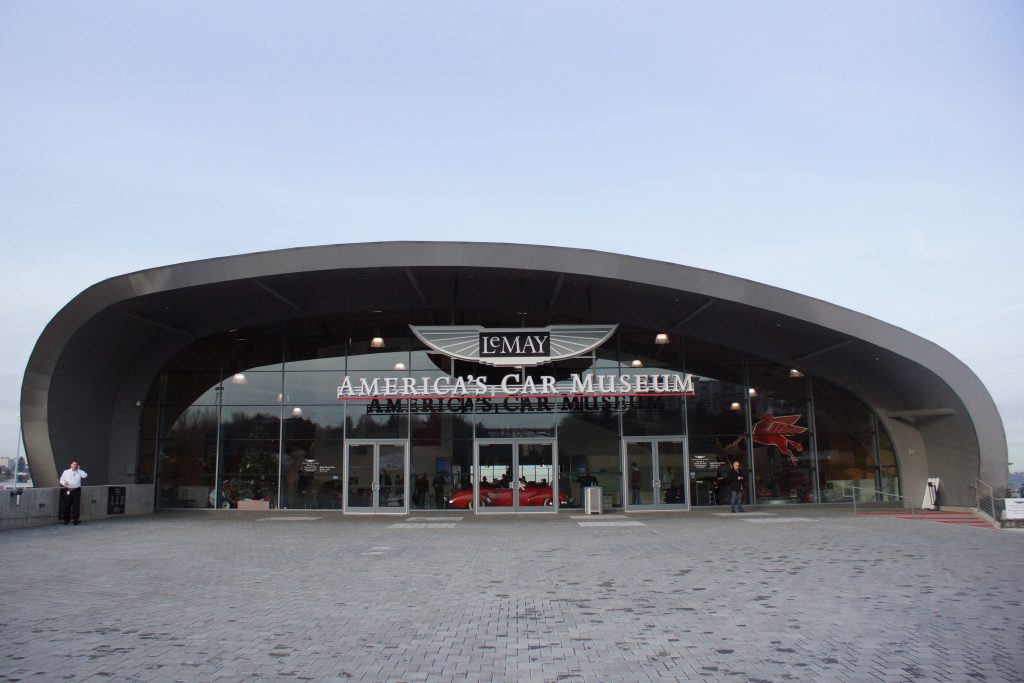 How could one afford such a mass of vehicles? Harold started a trash collection company in Spanaway, Washington following high school, which led to the founding of Harold LeMay Enterprises just after WWII. The company continues to operate throughout Washington state, but has grown to include towing services and an auction house. Harold used his self-built wealth to always buy cars and never sell. The tale goes that Harold never sold a car in his lifetime. Among the many vehicles are countless rare and one of a kind autos, including a Tucker 48 and multiple Duesenbergs.
Today the vast car collection is mostly housed on the LeMay family properties. Some vehicles are on display at The LeMay Family Collection at Marymount, a former military style school for boys. Other autos in the collection are located at LeMay – America's Car Museum, in Tacoma, Washington.
What is in the LeMay car collection?
As mentioned, the Harold LeMay car collection is huge. His wife Nancy has mentioned her and her children inherited more than 3,500 vehicles with Mr. LeMay passed away. Some favorite among them:
1886 Benz Patent Motorwagen (replica)
1907 Locomobile
1912 GMC Truck (first year of standalone GMC production)
1932 Ford hot rod with jet engine
1936 Cadillac Series 80 Fleetwood
1937 Chrysler Airflow
1938 Graham Supercharged
1942 Packard Town Car
1949 Kaiser Deluxe Convertible
1957 Cadillac Eldorado Biarritz
1959 BMW Isetta
1965 Toyota Sport 800
1972 Citroen DS23 Estate Wagon
1978 Dodge Little Red Express
1978 Ford Ranchero GT
1983 Porsche 928
1987 Avanti Sports Coupe