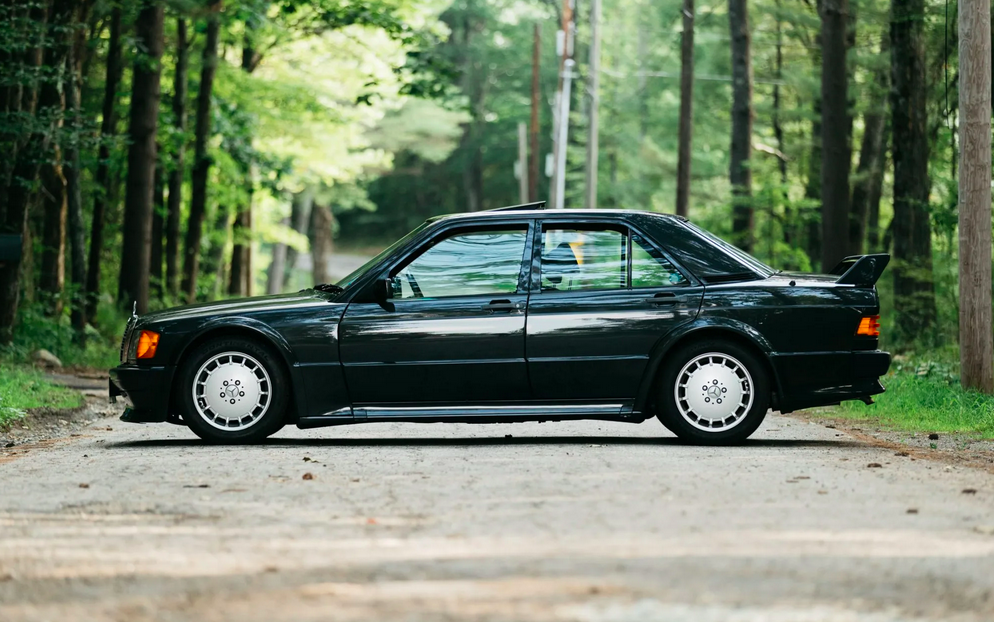 Investing in classic cars can be a great way to diversify your portfolio and potentially earn a significant return on investment. Plus, you can drive them, and that's the best freaking part. As with any investment, it is important to do your research and understand the market before making a purchase. Or you can just trust that we totally know what we're talking about and go out on a limb and buy one of these sweet 1980s German classic cars that are rising in value (we take not responsible for your actions).
If you do buy a classic, just sit on it awhile, try not to rack up a ton of miles, and then cash in when retirement comes along. Psych! Buy the damn thing and drive the heck out if. That's what it was built for! Either way, here's three fun cars to consider, for investment or, you know, to rip.
BMW E30 M3
One classic car from the 1980s that has seen a significant increase in value in recent years is the BMW E30 M3. The E30 M3 was produced from 1985 to 1992 and was a high-performance version of the BMW 3-series. It was known for its sharp handling and powerful engine, and it was also a successful race car. This, combined with its limited production numbers, has led to a steady increase in value for E30 M3s, particularly for early models. This 1987 BMW M3 is currently on Bring a Trailer for $47,000 with a couple days left.
Mercedes-Benz 190E 2.3-16
Another example is the Mercedes-Benz 190E 2.3-16. It was the high-performance version of the 190E model, which began production in 1983.. It was a limited-edition model and was known for its advanced engineering and sporty driving dynamics. The value of the 190E 2.3-16 has risen significantly in recent years, but there is a wide variety of prices on these. In the last few years, they've sold from between $20,000 to more than $400,000 depending on options and years. This 1989 version sold for $120,000 on Bring a Trailer, but the 1990 model tends to command the most dough.
Porsche 944
The Porsche 944 may not be at the top of anyone's must have list, but it's still an affordable sports car and it's still, gosh darn it, a Porsche. Production of the 944 lasted from 1982 to 1991 and during that time it earned a reputation for its balance and handling. The 944 has a dedicated fan base and a reputation for being a high-performance sports car on a budget. The value of this Porsche has risen significantly in recent years, with some examples selling for more than $20,000. This 1983 Porsche 944 sold for exactly that much on Bring a Trailer a couple months ago.
Investing in Classic Cars
In conclusion, investing in classic cars can be a great way to diversify your portfolio, but you should do your research first. Many 1980s classic car values have risen in recent years, including those of the BMW E30 M3, Mercedes-Benz 190E 2.3-16 and Porsche 944 from the 1980s. However, the market can be unpredictable, so it is important to be cautious and consider the condition, history and provenance of the vehicle before investing. Also, don't forget to drive it. That's what it was built for.