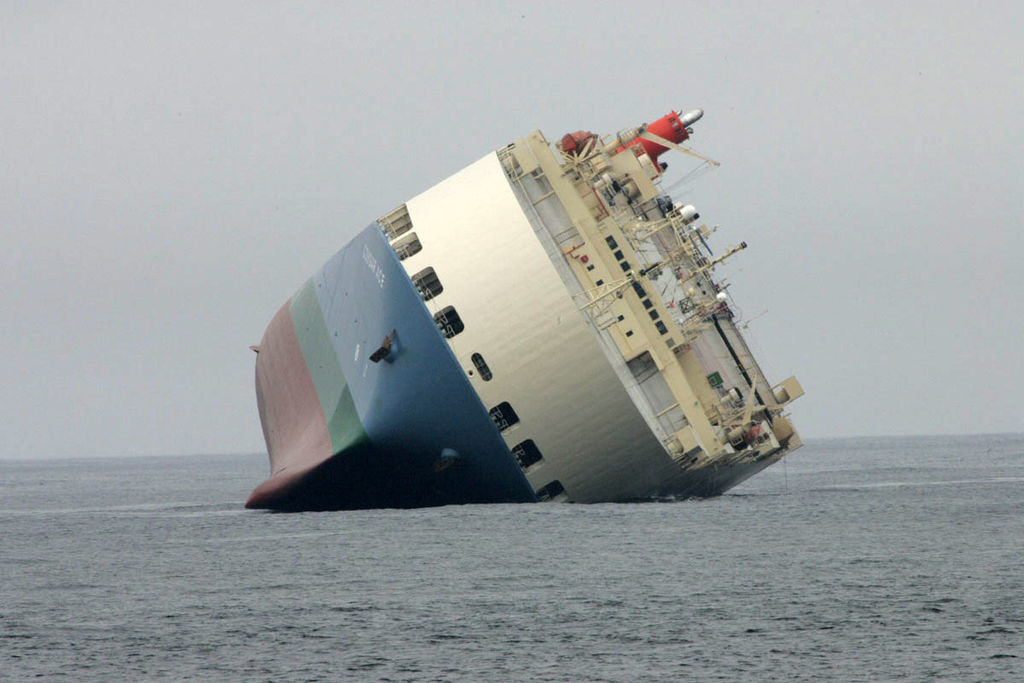 On this day in 2006 the MV Cougar Ace, a Singapore-flagged car carrier vessel, was just south of the Aleutian Islands in the North Pacific Ocean while traveling from Japan to Vancouver, British Columbia with a cargo of 4,812 vehicles. During an exchange of ballast water, the ship developed a 60 degree list to port. There are reports of a large wave striking the ship during the ballast transfer, but it is unknown what effect this had on the stability of the ship, if any. Nearly on its side, the 23 crew members had to be rescued by the US Coast Guard and the Alaska Air National Guard the following day.
Of the 4,812 vehicles on board, 4,703 of them were Mazdas. The total value of the vehicles was listed at $117 million. Salvage efforts led to the vessel being righted and towed to Portland, Oregon for inspection and repair. One day before it arrived at the Port of Portland, Mazda stated that none of the cars on board the ship would be sold as new, stating that "some" had minimal damage.
Mazda made a December 15, 2006 announcement that all Mazdas that were on board the Cougar Ace would be scrapped. Each vehicle had its airbag deployed and was then crushed by Pacific Car Crushing. The last Mazda from the ship was flattened on May 6, 2008. 

According to Car and Driver magazine, the exact contents of Mazda's shipment included 2,804 Mazda3, 1,329 CX-7, 295 MX-5, 214 RX-8, 56 Mazda5 and 5 Mazdaspeed6 models. The remaining vehicles on board, about 110, were from Isuzu, and were mostly Isuzu Elf trucks.