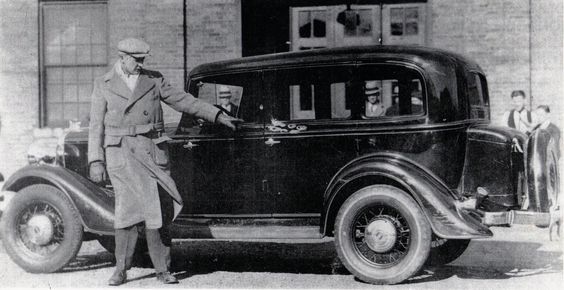 Public enemy number 1, John Dillinger, was shot and killed outside the Biograph Theather on this day in 1934. After an eight year stint behind bars, Dillinger spent the his last year on earth robbing banks, holding up restaurants and stealing fast cars. Dillinger often spoke of his love for fine automobiles, and when he wasn't stealing them, he had no problem laying down the cash for a top notch set of wheels. Dillinger, often given some sort of false Robin Hood label, was a star in the eye of the public despite his murderous crime spree. With so many infatuated with the fugitive, car companies were quick to capitalize on news of Dillinger's preference in certain automobiles.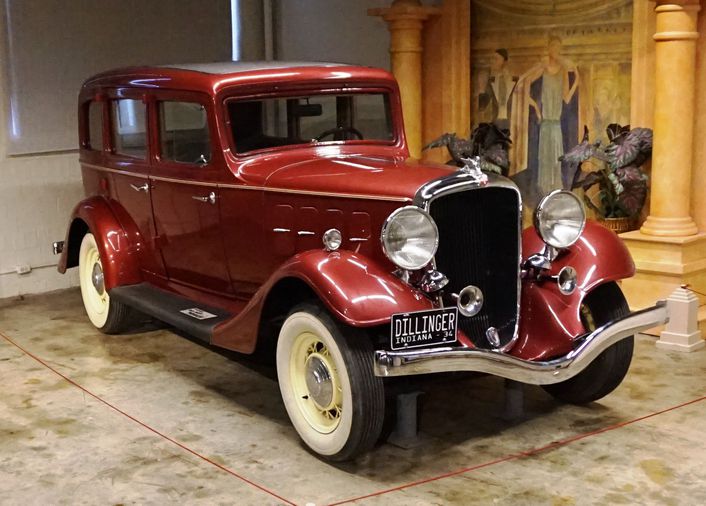 In one instance, after it was reported that Dillinger escaped the scene of a crime in a Hudson, a local salesman of the brand drew up the perfect pitch. He hung a banner reading "Dillinger Chooses the 1934 Hudson For His Personal Use" from his dealership. Sales surely soared.
A different report stated Dillinger had a love for the new Ford V8s, quite similar to that of fellow outlaw Clyde Barrow. Ford's media men took advantage of the news and the public's love of the handsome fugitive by printing brochures that read, "Will they catch John Dillinger? Not until they get him out of a Ford V8!"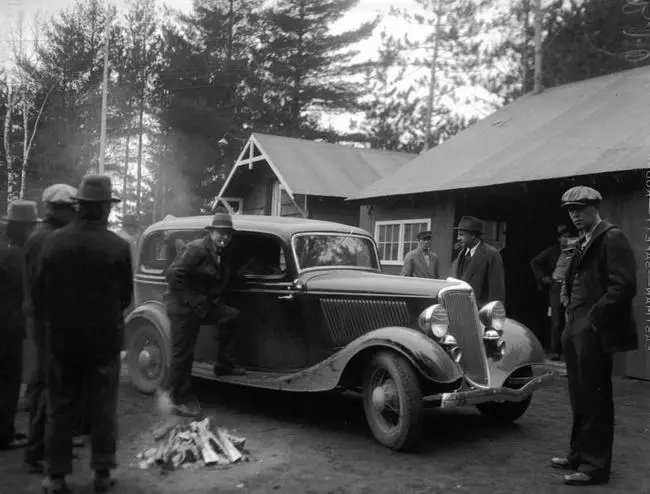 One of Dillinger's favorite getaway vehicles was the Essex Terraplane 8, which is often cited as an early American muscle car. Though he stole several for bank jobs and other heists, he enjoyed the Essex so much that he actually purchased a 1933 model about four months before he was killed. The Hudson straight 8 powered Essex wasn't able to escape its ownership by Dillinger unscathed. A shootout with authorities in late March 1934 left the poor car with two bullet wounds through its hood. The car was wrecked by Dillinger's brother, Hubert, about two month later, putting it out of use for the time being.
That Essex was brought back to life, and today it still shows off its scars from the shootout. The car had been a part of a permanent exhibit at the National Museum of Crime and Punishment in Washington, D.C. It has since made appearances at museums around the country, including the Auburn, Cord, Duesenberg in Auburn, Indiana, Dillinger's home state. Interestingly enough, Dillinger once held up a police station in Auburn, yes a police station, after escaping from a nearby prison in order to raid their gun cabinet.