Italian race car driver and Ferrari team member Luigi Musso was born on this day in 1924 in Rome, Italy. He entered several smaller races in the early 1950s, driving open top sports cars, before making his Formula One debut in January of 1954 driving a Maserati. At the end of the 1955 Formula One season he moved to Ferrari. A fierce rivalry with his new teammates Mike Hawthorn and Peter Collins blossomed. All three men would die due to auto accidents before the decade was over, all within one year of each other.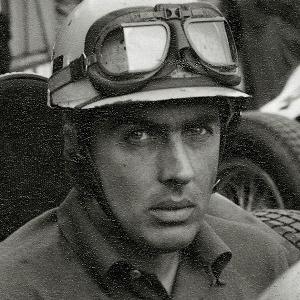 Musso was fatally injured in an accident during the 1958 French Grand Prix at Reims, France when his Ferrari somersaulted off course during the 10th lap of the 50 lap race while chasing Mike Hawthorn.  Musso's Ferrari went into a ditch and flipped, resulting in critical head injuries that caused him to die later that day. Hawthorn would go on to win the race.
Less than a month after Musso died, Collins was killed in a crash during the 1958 German Grand Prix. His death was eerily similar to Musso's and this caused Hawthorne to immediately retire. Yet, Hawthorn couldn't outrun whatever demon was following the trio. In January of the next year, Hawthorn himself would die while driving his personal vehicle, a heavily modified 1959 Jaguar. He crashed while supposedly racing his former team manager on the A3 Guildford bypass outside of London.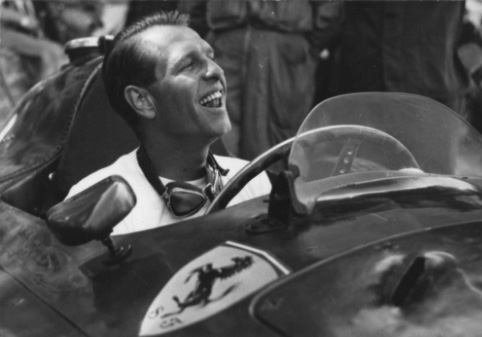 The cause of the Ferrari rivalry
During Musso's F1 career he won one World Championship Grand Prix, achieved 7 podiums, and scored a total of 44 championship points. The reasoning behind the rivalry with his two British teammates, Hawthorn and Collins, came to light in a 1988 documentary about Enzo Ferrari when Musso's girlfriend at the time of his death provided some interesting information. She said the British racers had an agreement to split their winnings evenly, regardless of who won. They left Musso out of this agreement, which infuriated him and made him want to beat them every race in order to take the prize money. This caused each driver to push themselves harder and harder, which is likely what killed them.