This week we're looking at cars not only built by Detroit area automakers, but reside there to this day. Out of these cheap classic cars for sale, which ones catch your eye? Better question, which ones make you want to cut up your credit card so you don't make a terrible decision? Hit the link in each description for more information about these old pieces of Detroit steel!
1977 Mercury Grand Marquis – $4,550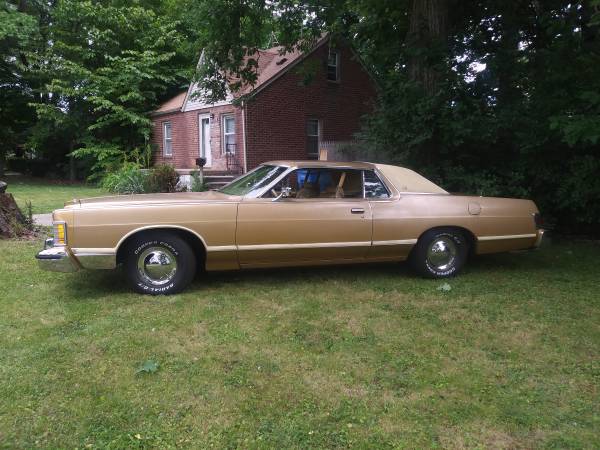 Coming straight out of Dearborn Heights, it's no surprise that this 1977 Mercury Grand Marquis only has 55,000 original miles. Heck, it's barely made it out of the parking lot it was designed in! Well, that may be a stretch, it could have come from any of number of Ford plants, but it's pretty dang close to headquarters. Perhaps this was a former executive's car? It looks great inside and out, besides getting battered on the passenger door. Talk about door dings…
1955 DeSoto Firedome – $7,500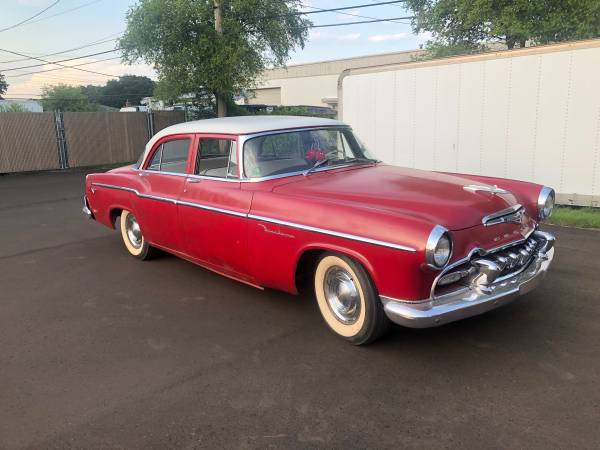 That thing got a hemi? Yep! This 1955 DeSoto Firedome is for sale a bit north of Detroit, not too far from Highland Park, Michigan, once home to DeSoto Headquarters. The V8 is connected to a three on the tree and luck for us, the seller states its ready to cruise! Prefer a trade? They're open to something fun, whatever that means. Think they'll take a chainsaw and some old ABBA records?
1979 Chevrolet Corvette – $3,800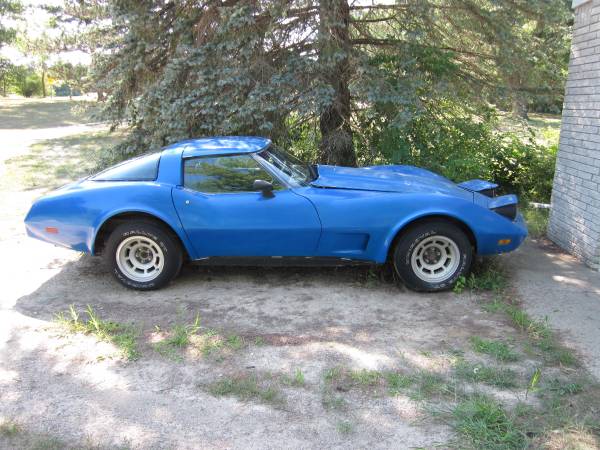 Looking for a cheap Corvette with little information provided? Boy, have we got the perfect car for you. This 1979 Chevy Corvette is listed for $3,800 on Craigslist in central Michigan. I know, I know, that's not very close to Detroit! However, the original Corvettes rolled out of a Flint, Michigan factory up north, so this kind of splits the difference. When you go to check this thing out, grab your checkbook and your tool box, because it "needs work." Gah, don't we all.
1957 Cadillac Fleetwood – $10,000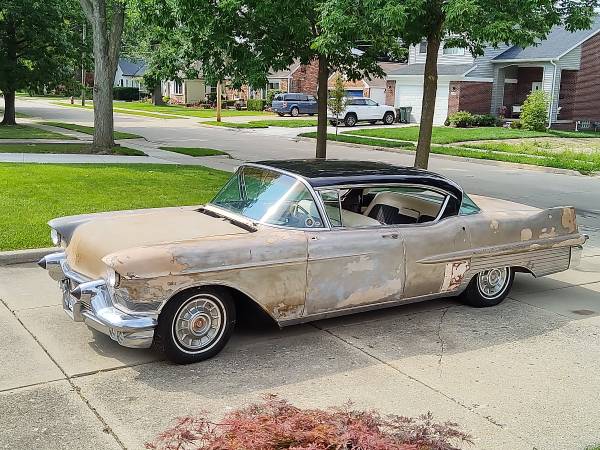 Are you fancy, but not that fancy? Perhaps you describe yourself as fancy as f*&!$. This carefully preserved/restored (what?) 1957 Cadillac Fleetwood may be perfect for you. It's rough and tumble exterior (minus a painted roof) hides a pretty decent, original interior and a drivetrain that's ready to cruise. It's even rolling on new brakes and tires. Get in and go!
1964 Ford Falcon – $2,000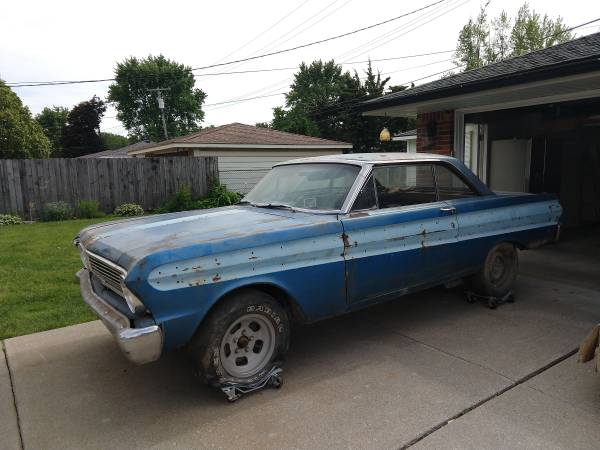 If you're more of the type to build from near scratch, check out this 1964 Ford Falcon. It's a roller with no engine or trans and a plenty of rust. But hey, it's $2,000 and yo get to do whatever you want to it! I can already see this becoming a great car for the strip! Woodward, anyone?
There ya have it folks, this week's fast five classic cars for sale. Which one do you want most?