To raise interest in the 1909 Alaska-Yukon-Pacific Exposition in Seattle, Washington, a transcontinental race from New York to Seattle was held. Both the expo and the race began simultaneously on this day in 1909 when President Howard Taft touched a telegraph key in Washington, DC that sent a signal to Seattle and New York to start the events. Dubbed the Ocean to Ocean Endurance Race, sponsorship came in part from Henry Ford and Robert Guggenheim, who put up the trophy and prize money. The winner could take home $2,000, while second place received a handsome $1,500.
The race had two segments. The first was an endurance race from New York City to St. Louis. During this portion of the event the drivers could only run their vehicles in daylight and they were to obey speed limits. The second half, from St. Louis to Seattle, was a speed race, as there were fewer laws regarding automobiles west of the Mississippi River.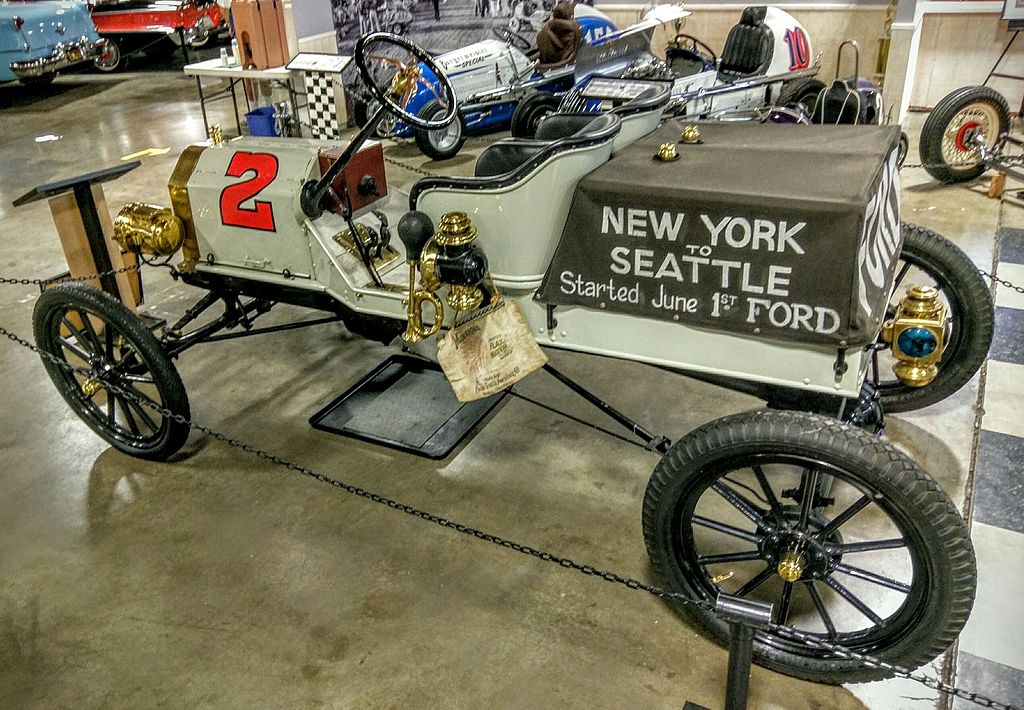 Driver Bert Scott made it to Seattle first. He drove a stripped down Model T and arrived in town at 12:55 pm on June 23rd, covering the 4,106 miles in 23 days. Henry Ford immediately advertised the results, helping boost sales of his new automobile. Then, controversy struck. More than five months later, revelations that Scott cheated by switching engines halfway through the race made headlines. His trophy was revoked and presented to the driver of a Shawmut, who had originally placed second.