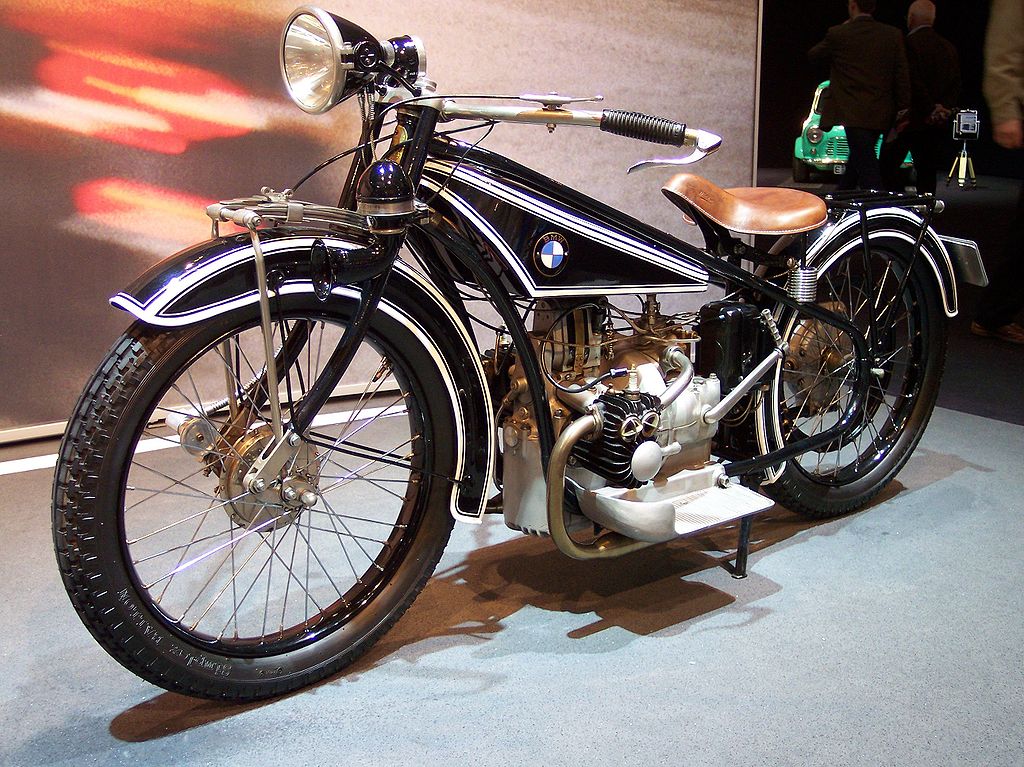 On the 29th of April, 1913, Karl Rapp, who died on this day in 1962, and a partner founded Rapp Motorenwerke GmbH in Munich, Bavaria. The formation of the company and the capital provided by investors allowed for the acquisition of the failing Flugwerke Deutschland, an aircraft engine manufacturing company that Rapp worked at. Under new guidance, Rapp expanded the company into automotive engines as well. Of course, WWI altered things a bit. However, the production facility remained open and by 1915, the company employed nearly 400 people. An order from the Prussian army for 600 high altitude engines prompted the firm to change its name to Bayerische Motoren Werke GmbH (BMW) in 1917.
By force of the Treaty of Versailles, the company the had to diversify its production efforts. This resulted in it becoming known as Süddeutsche Bremsen-AG after its engine-production assets and the BMW name were transferred in 1922 to Bayerische Flugzeugwerke (formerly Otto Flugmaschinenfabrik). That company then rebranded as Bayerische Motoren Werke AG. From here it would evolve into the automaker known today as BMW… but first came motorcycles.
The first BMW car
BMW released its first motorcycle, the R 32, in 1923. Its boxer-twin, shaft-drive powertrain style can still be found in modern BMW bikes. While two wheels are great, BMW moved to four in 1928 when it purchased Fahrzeugfabrik Eisenach, At the time that company built Austin Sevens under license under the name Dixi. That same year, a rebadged Dixi, carrying the BMW logo, would become the first official BMW car. By the end of the 1930s BMW produced a variety of sports and luxury cars, as it does today.
BMW acknowledges Karl Rapp as the indirect founder of BMW, although he left immediately following the name change. However, it places the founding of the company on March 7, 1916. That is when aircraft producer Bayerische Flugzeugwerke (formerly Otto Flugmaschinenfabrik) was established. That's the company that would acquire the BMW name and its assets in 1922. After leaving the auto industry in the Rapp moved to Switzerland in 1934. There he ran a small observatory, making solar observations.