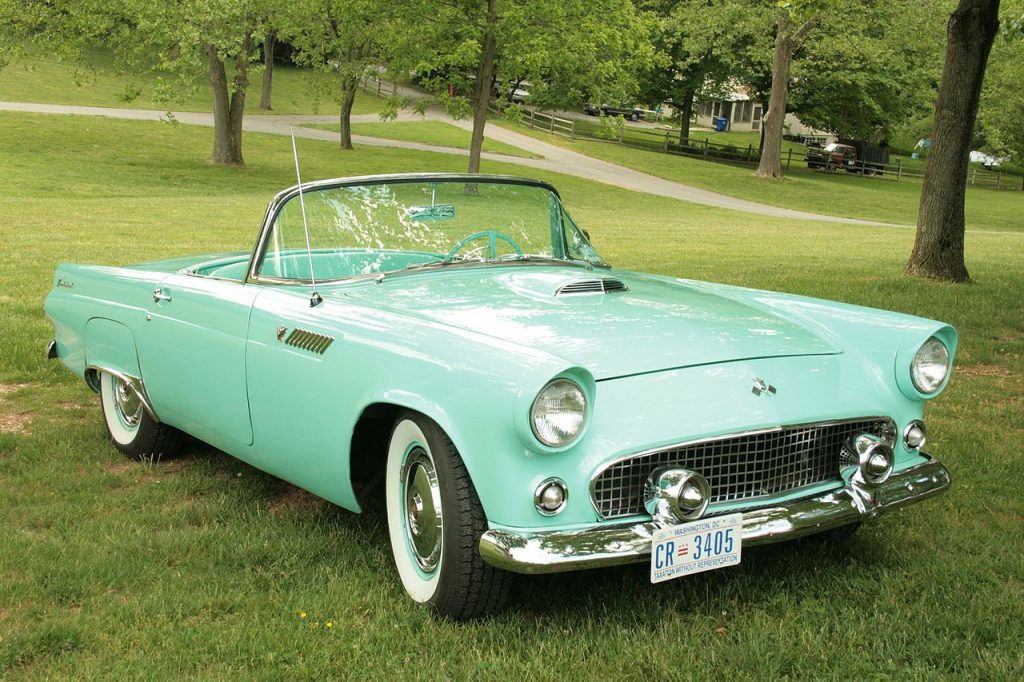 Ford's answer to the Corvette, the Thunderbird, began rolling off assembly lines in 1954 for the 1955 model year. While designed to compete with Chevrolet's sports car, the Thunderbird was marketed as a personal luxury vehicle. Ford emphasized its new car's comfort and convenience, letting shoppers discover its sportiness during the test drive. It worked, with the Thunderbird outselling the Corvette some 20 to 1 in 1955. Though successful, the two-seat T-Bird had room to grow and the last of the first generation Ford Thunderbirds rolled off the assembly line on this day in 1957.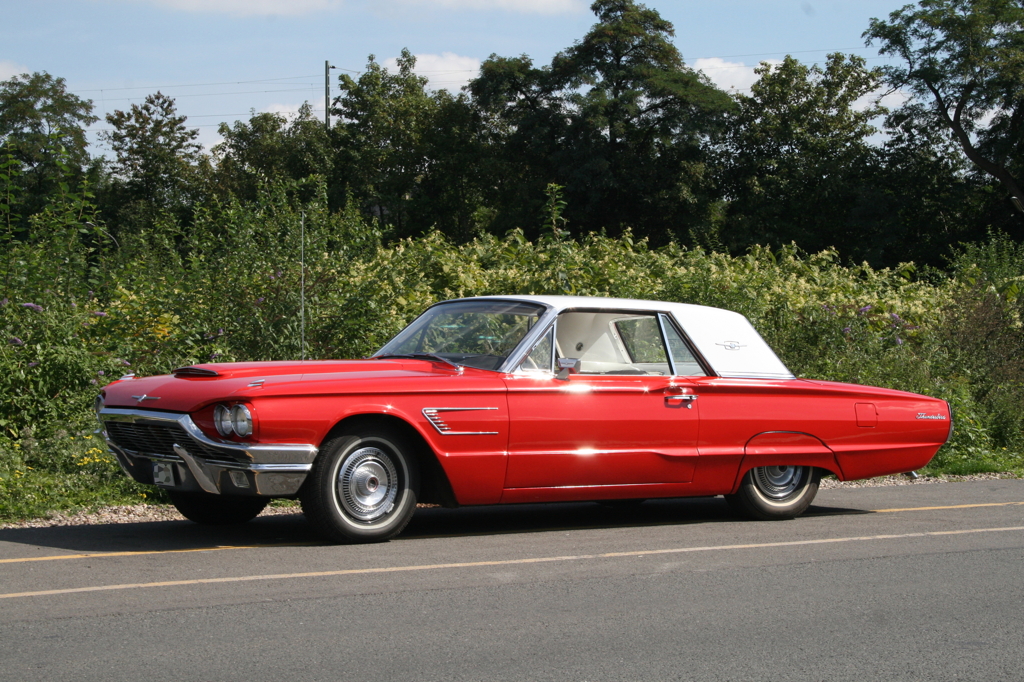 Though the two-seater found continued success through 1957, engineers and designers at Ford thought they could sell far more than 23,000 of the cars in a year. Executive Robert McNamara called for a four-seater version, thinking the two seats limited the car's salability. Again, Ford hit it out of the park. While the two-seat Thunderbird sold around 60,000 units between 1955 and 1957, approximately 200,000 four-seaters sold in the next three years. To accommodate the rear seat, the T-Bird grew from 175 inches to 205 inches between 1957 and 1958.
Chevrolet, on the other hand, stuck to their guns. In response to the initial success of the T-Bird, a V8 option for the Corvette hit the market in 1955. The new engine, along with Ford's change of heart, would help the Vette become known as "America's Sports Car."
The Thunderbird was a versatile car for Ford, selling in a number of body styles between 1955 and 2005, such as a four door post car, a five passenger convertible, and again as a two seat, retro convertible from 2002 to 2005. Through all its iterations, about 4.4 million Ford Thunderbirds left the factory.