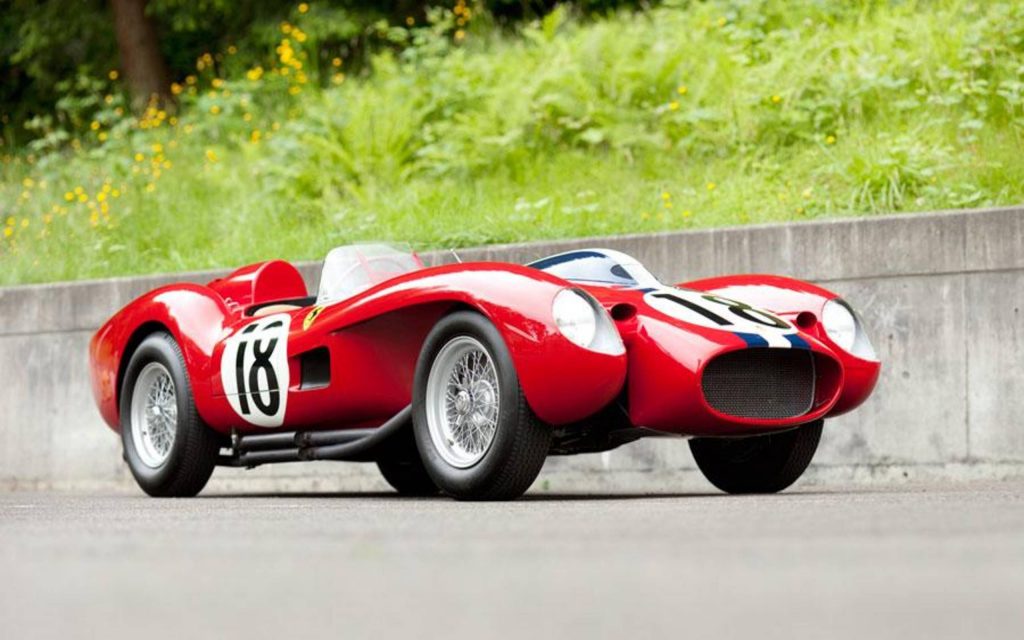 On this day in 2011 a 1957 Ferrari 250 Testa Rossa, the first one to be built, sold at the Gooding & Co. Auction in Monterey for $16.39 million (with premiums), the most ever paid for a vehicle at a public auction up to that date. The car has quite a history, aside from being the first 250 Testa Rossa. It was campaigned by Scuderia Ferrari when new and driven by several infamous racers including Masten Gregory and Phil Hill. Luigi Chinetti bought it to be used as part of the NART team at the 1958 Le Mans where Dan Gurney and Bruce Kessler would be at the wheel.
At Le Mans, Kessler almost destroyed the car after a collision with a Jaguar D-Type. The car went through a factory rebuild and Chinetti sold the car shortly thereafter. The car returned to Le Mans the next year and was raced through 1964. At one point its original engine became separated from its chassis and suffered a fire in the 1960s. It has since been reunited with its original engine, gone through two restorations and has twice taken first in its class at the Pebble Beach Concours d'Elegance.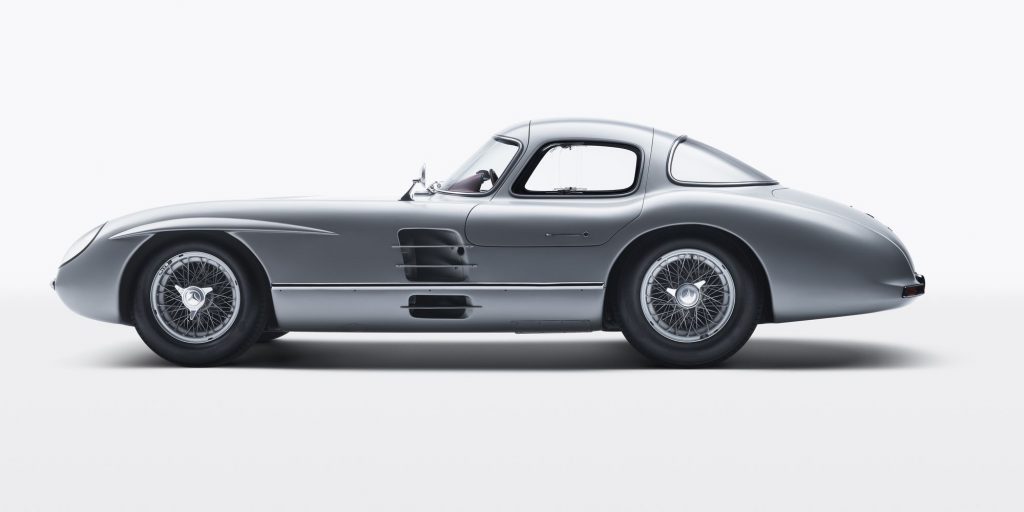 The record for most expensive car sold at a public auction was broken when someone paid $38,115,000.00, including the buyer's premium, for a 1962 Ferrari 250 GTO, on August 14, 2014. However, a new record as of May 2022 shattered that. RM Sotheby's sold a 1955 Mercedes-Benz 300 SLR Uhlenhaut Coupe for a $142 million at an auction held at the Mercedes-Benz Museum in Stuttgart, Germany.