Truman Fontello "Fonty" Flock, brother of NASCAR pioneers Tim Flock, Bob Flock, and the second female NASCAR driver Ethel Mobley, was born on this day in 1920. Fonty fell in line with his siblings, becoming an early great on the young racing circuit. Flock and his siblings grew up in Alabama and like many early NASCAR counterparts, developed racing skills while delivering moonshine. "I used to deliberately seek out the sheriff and get him to chase me," he later recalled.

His career on the track started in 1940 at a 100 mile race in Atlanta. Before long, the entire the flock of Flocks were making a name for themselves. The siblings all raced each other on July 19, 1949 at Daytona Beach Road Course. This was the first NASCAR race to feature a brother and a sister and the only one to feature four siblings.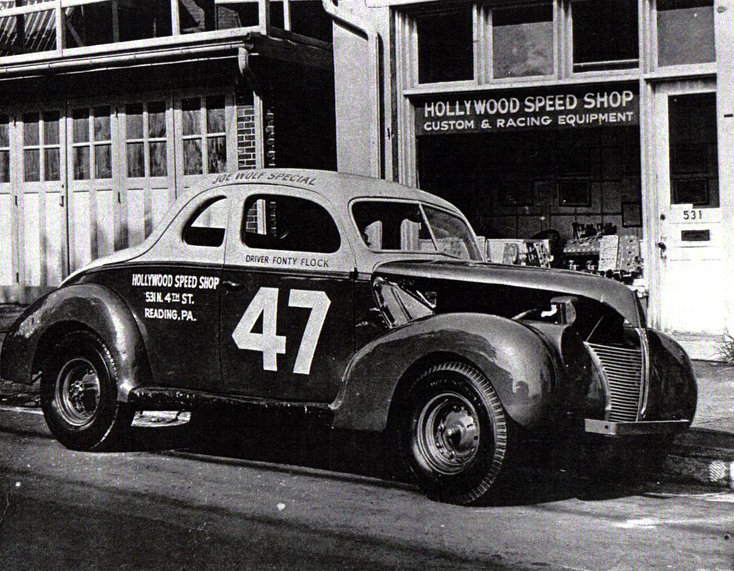 Fonty won eleven features and won the NASCAR National Modified championship in 1949. In the following years, the Flocks tore up the track. Brother Tim even raced with a monkey in his car on numerous occasions, including one win. Fonty would retire after a crash that killed a fellow racer and friend in 1957, bringing his successful career to an end after 19 wins and 83 top ten finishes.