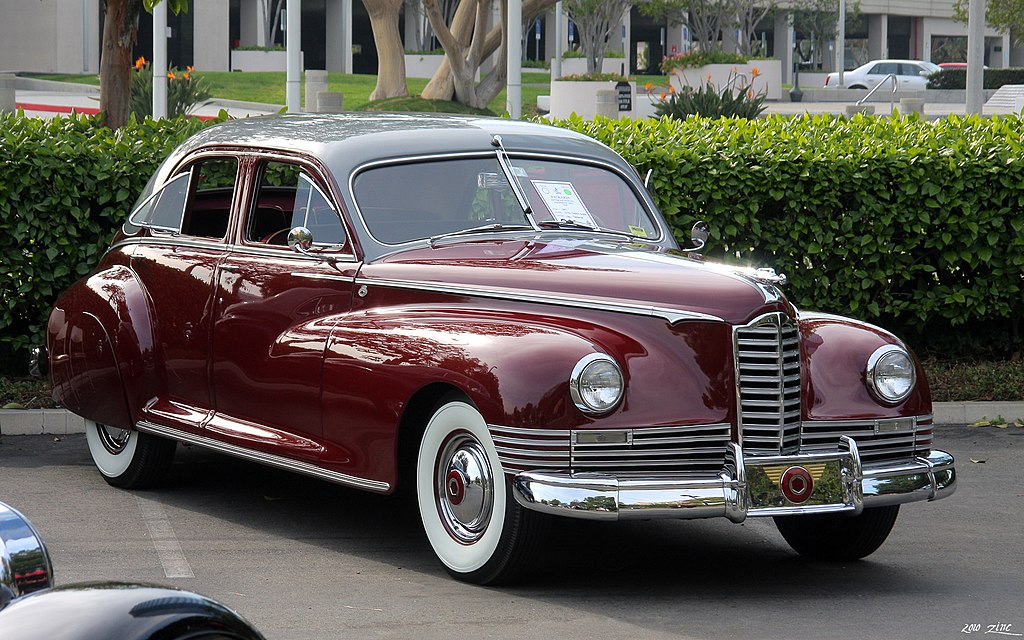 Packard automobiles were known for their superior engineering, luxurious design, and long history of excellence in American automotive manufacturing. Founded in 1899 in Warren, Ohio, by James Ward Packard and his brother William Dowd Packard, the company quickly established itself as a leading producer of high-end automobiles. On this day in 1947, the one millionth Packard left the assembly line, but it was a long road to such a great achievement.
Early Years of Packard Automobiles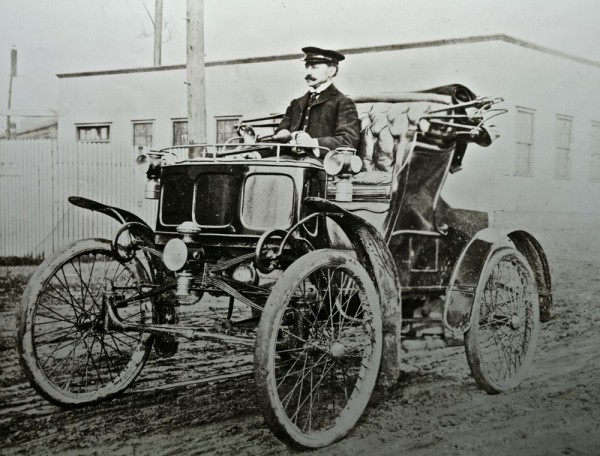 The first Packard automobiles were hand-built, and each vehicle was produced with great care and attention to detail. Packard's reputation for quality and craftsmanship quickly spread, and by the early 1900s, the company had established itself as one of the premier American automobile manufacturers.
In 1903, Packard introduced the Model F, which was the first production vehicle to feature a steering wheel instead of a tiller. This innovative design set the standard for automobiles going forward and helped establish Packard as a leader in automotive innovation.
The Great War and the Roaring Twenties
During World War I, Packard produced engines for the American military, which further cemented the company's reputation as a reliable and high-quality manufacturer. After the war, Packard introduced the Twin Six, which featured a 12-cylinder engine and became one of the most sought-after luxury cars of the 1920s.
In 1923, Packard introduced the Single Eight, which was the first eight-cylinder engine car to be produced in large numbers. This design proved popular with consumers, and the company continued to produce eight-cylinder cars for the next several decades.
During the Roaring Twenties, Packard's reputation for luxury and quality continued to grow. The company's automobiles were sought after by wealthy Americans, and Packard was often the car of choice for Hollywood stars and other celebrities.
The Depression and World War II
Like many American businesses, Packard was hit hard by the Great Depression. The company struggled to maintain its sales figures, and many of its workers were laid off. However, Packard was able to weather the storm, and by the mid-1930s, the company was producing some of its most iconic automobiles, such as the Packard Super Eight and the Packard Twelve.
During World War II, Packard once again turned its attention to military production, producing engines and other components for American tanks, airplanes, and other vehicles. This helped the company stay afloat during the war years and positioned it for continued success after the war ended.
Postwar Years and Decline
After World War II, Packard returned to automobile production with a renewed focus on innovation and luxury. In 1948, the company introduced the Packard Deluxe Eight, which featured a more streamlined design and a more powerful engine than previous models.
In the 1950s, Packard faced increasing competition from other American automobile manufacturers, as well as from imported cars from Europe and Japan. The company struggled to keep up with changing consumer tastes and shifting market trends.
In 1954, Packard merged with Studebaker, another struggling American car manufacturer. The merger was intended to help both companies compete more effectively, but it ultimately proved unsuccessful, and Packard ceased production in 1958.
Legacy of Packard
Despite its relatively short lifespan, Packard remains an important part of American automotive history. The company's commitment to quality, innovation, and luxury helped establish the standards for American automobile manufacturing that continue to this day. Packard automobiles are highly sought after by collectors and enthusiasts, and the company's legacy continues to be celebrated in books, museums, and other cultural institutions.