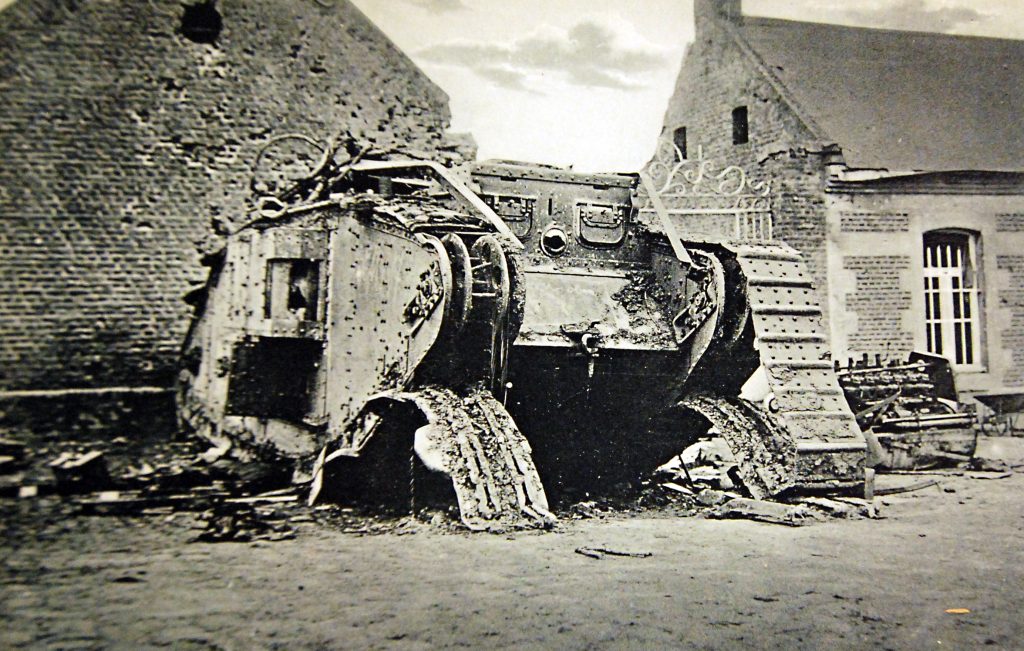 A different sort of automotive machine made history when the Second Battle of Villers-Bretonneux broke out near Amiens in northern France on this day in 1918, during World War I. It was at this battle site that the first recorded tank versus tank engagement occurred in the history of warfare.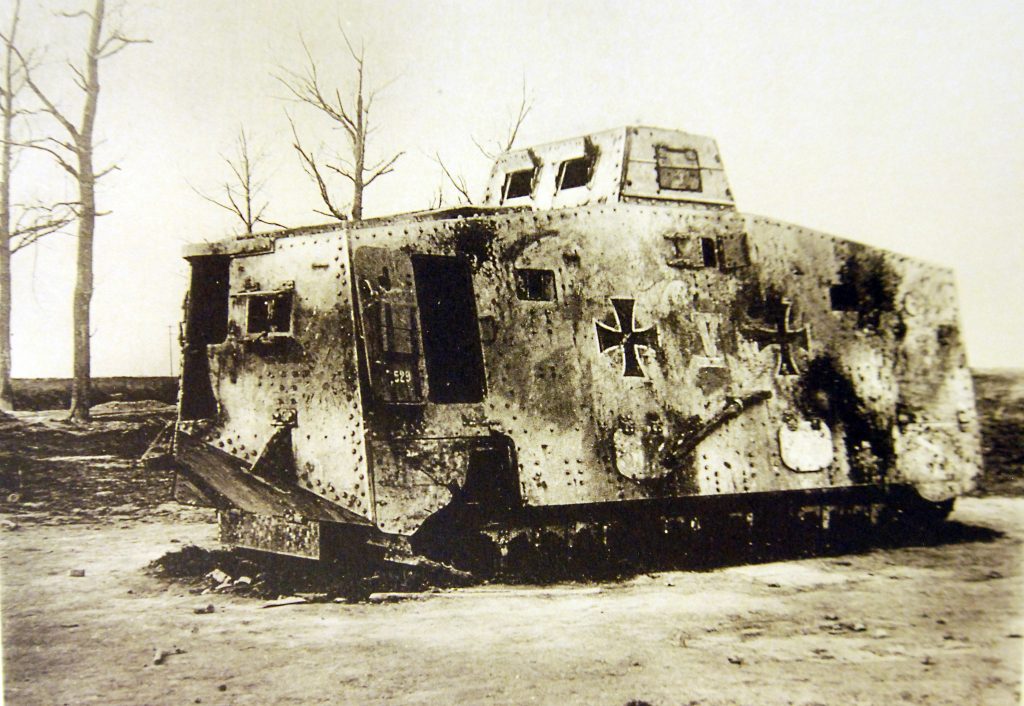 The battle occurred when a German A7V tank advanced on three British Mark IV tanks. Two of the British tanks were armed only with machine guns, both of which were damaged and forced to withdraw. The remaining British tank was equipped with a 6 pound gun. This Mark IV fired on the German tank and eventually hit it, disabling it. The British tank continued to fire until the German tank withdrew. The British tank was able to continue its advance on the Germans with support of Whippet light tanks, but those too were eventually disabled by German artillery fire.
By battle's end, on April 27, the British, with support of Australian and French troops, recaptured the town which had been held by the Germans. The fighting around Villers-Bretonneux throughout April resulted in many casualties. The Australian brigades had 2,473 casualties, British losses totaled 9,529, and French casualties were about 3,500. The Germans lost between 8,000–10,400 men in the fighting.