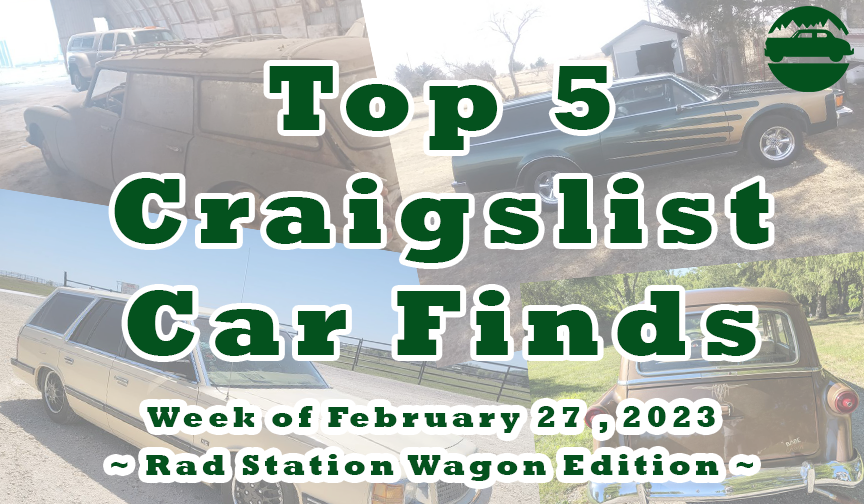 In this week's Top 5 we're dropping the tail gate on five station wagons for sale on Craigslist. These are not your average grocery-getters! Whether you're seeking a rare project or a cool cruiser, we're covering all our bases. From Citroen to Chevy, let's take a look. Watch the video below and then find the links to each Craigslist station wagon below.
1953 Ford Customline
This cruiser is pretty clean, but the seller states it needs a little bit of bodywork, presumably due to a recent incident. However, they don't show the damage! It's listed on Craigslist near Pittsburgh for $10,000 and they're open to trades.
1963 Citroen Safari
Here's true barn find you wouldn't expect out of Portland, Oregon! The seller makes no claims about the mechanical condition of the car, which is wise given it appears to have been sitting for decades. You could bring it home for $6,500.
1976 Chevy Vega for sale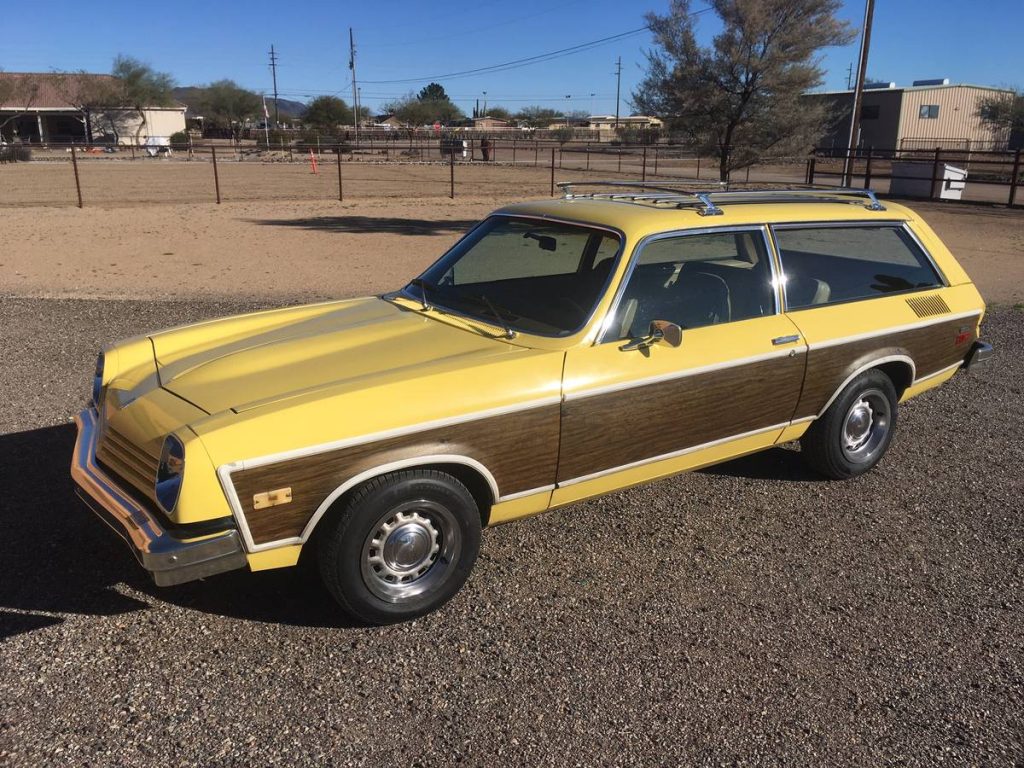 Here's an original one owner car that appears to be in solid driver condition. It's a four banger, five speed, so it's not the most interesting under the hood, but the cool upholstery and woodgrain paneling sure give it some character. Drive it home from Phoenix for $7,000.
1983 Oldsmobile Custom Wagon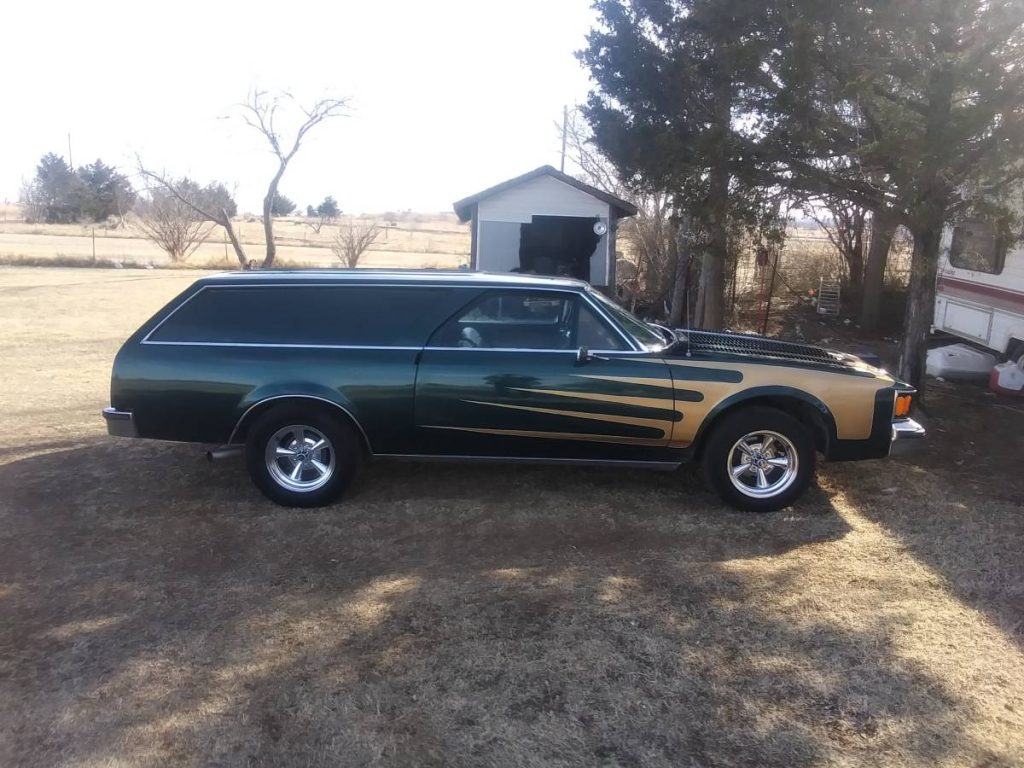 This relatively contemporary hot rod station wagon has undergone quite the transformation. Featuring a 1959 Chevrolet dashboard and steering wheel and a 403 V8, this machine is certainly in the running for most unique ride at any car show, some of which it's already won. It's yours in OKC for $10,000.
1986 Plymouth Reliant Wagon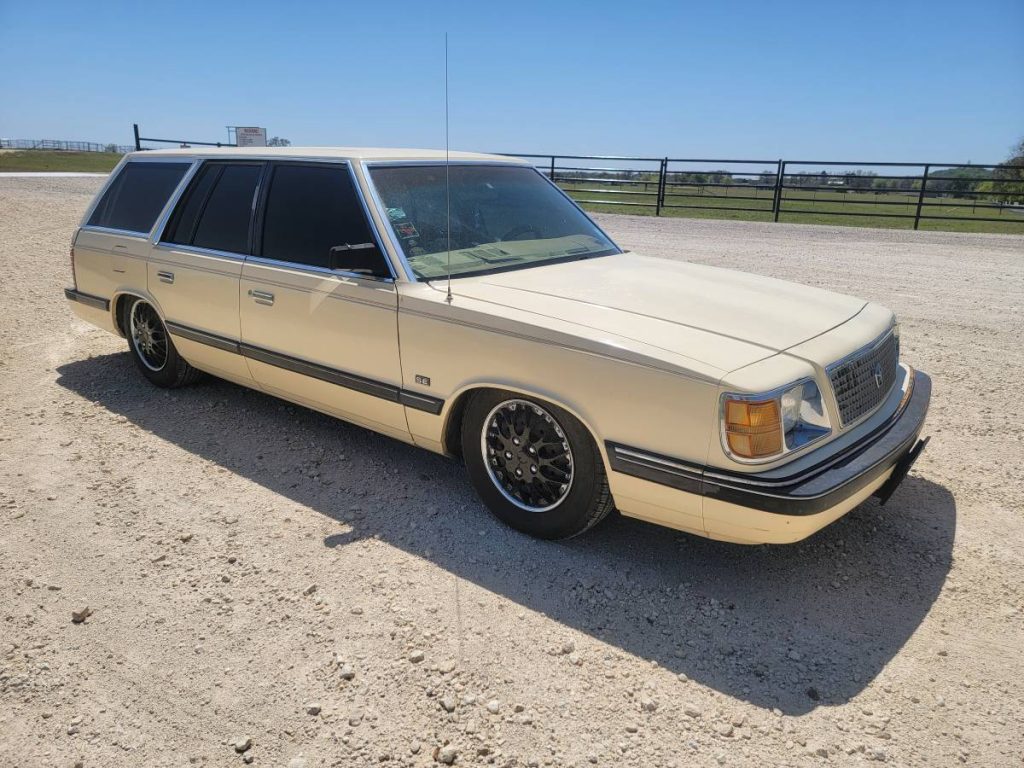 Presumably the most unassuming car on this week's list is this Plymouth, but it does make you do a double take. The K cars saved Chrysler, and now people are saving the K cars, and adding air ride and custom wheels. You can be the coolest soccer parent in Dallas for $5,000.
These station wagons for sale on Craigslist offer a lot of character. Oddballs, hot rods and restoration projects, ahoy. Which one are you taking home? Not seeing something you like? Check out these other cool cars for sale.