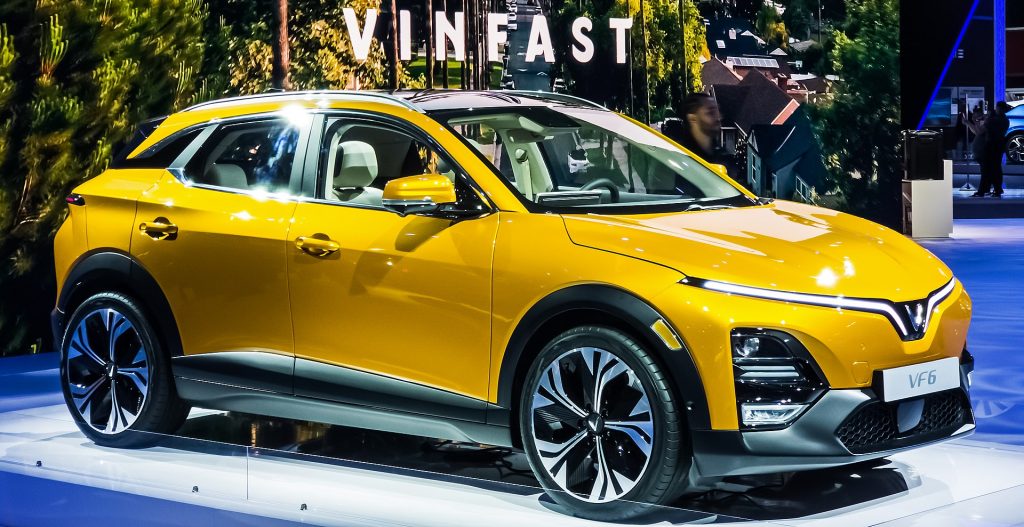 VinFast, a Vietnamese automaker founded in 2017, debuted the all electric VinFast VF 5, 6 and 7 on this day in 2022 at the Consumer Electronics Show. Following nearly four years of internal combustion engine vehicle production, VinFast announced it would focus exclusively on battery electric vehicles in 2022. The company has since become the first Vietnamese car maker to enter the global market and mass produce EVs. In November 2022 the company shipped its first batch of cars to customers in the United States.
What is VinFast?
VinFast is a privately owned auto company founded by property developer Phạm Nhật Vượng, Vietnam's first billionaire. The company broke ground on its factory in 2017 and completed it in just 21 months. It designed its first vehicles with assistance from Pininfarina and BMW, resulting in the LUX A2.0 and the LUX SA2.0 that debuted at the 2018 Paris Motor Show. Both vehicles began serial production the following year.
The company has since stopped production of ICE cars and now builds all electric cars and scooters. The VF series, which consists of the VF 5, VF 6 and VF 7 all debuted at CES in 2022. The VF6, for example, is set to go into production in 2023 for the 2024 model year. The electric crossover SUV is suspected to start at around $30,000 and feature a single electric motor that powers the front wheels. While it will put out about 174 horsepower, range and other battery statistics are not yet available. The larger VinFast VF8 and VF9 are currently available for reservation. The company also expects to open a US production facility in North Carolina in 2024.