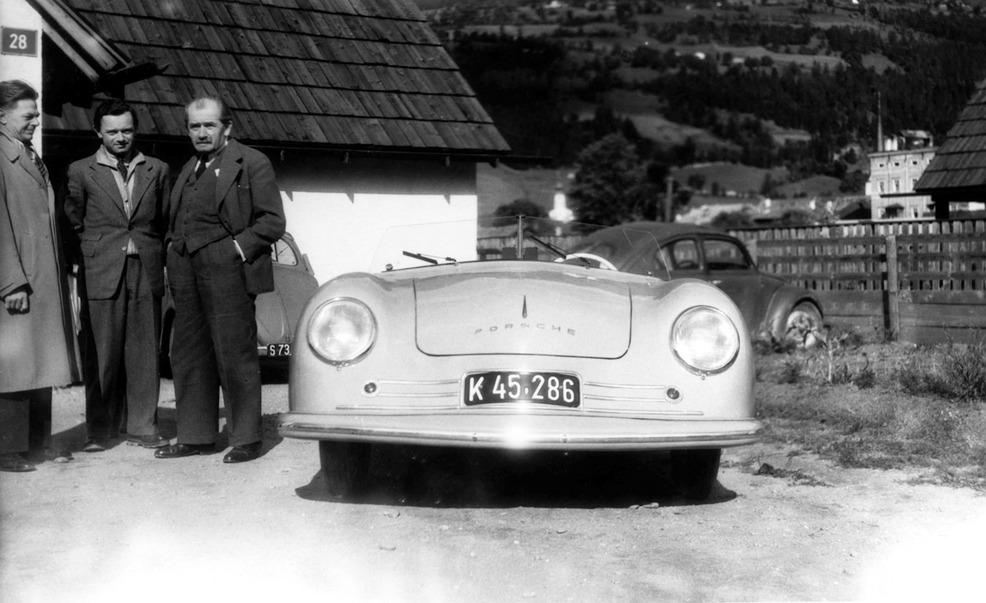 Sure, Ferdinand Porsche often gets the credit for the Volkswagen Type 1, but let's not forget he had a huge team working for him during its development. Among his employees was Erwin Komenda, who first met Porsche while employed as a designer at Steyr in the late 1920s. When Porsche left Steyr and began his own automotive engineering and consultuation firm, Komenda followed him. He became the head of the the bodywork design department, a position he would hold until his death in 1966.
Early in his career with Porsche, he designed the body of what would become the Volkswagen Beetle. He also played a primary role in the design of the Auto Union Type P racing car and the Cisitalia race car. Around that same time, just after World War II ended, Komenda began work on a very special project under direction of Ferdinand's son Ferry.
His design efforts resulted in the first production car to carry a Porsche badge, the Porsche 356. He followed that up with the Porsche 550 Spyder. He later lent his skills to the Porsche 901 prototype, which would evolve into the Porsche 911. However, when it came time for production, Porsche chose to go with a different design, one created by the grandson of Ferdinand Porsche. Komenda passed away in 1966 of lung cancer.