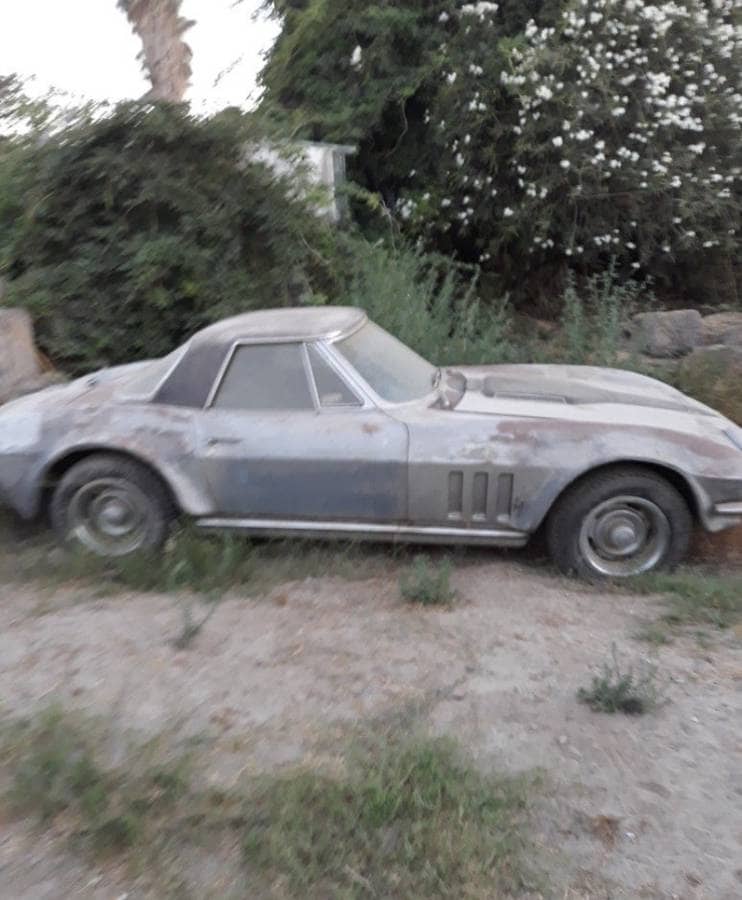 I just came across this 1965 Chevrolet Corvette project on Craigslist about 3 hours from my house. For $4,500 I am highly tempted, at 9:30 at night on a Sunday, to jump in my truck and go see it, trailer in tow, cash in hand. I have a feeling this thing will be gone in a hurry. What do you think, is it a good deal? The blurry photos of the dusty Corvette make it even more appealing for some reason. Check out the full ad here.
Let's be real, C2 Corvettes can bring good money when done, but does the dust and barn find craze add value or just lunacy? In either case, I love knowing that there are still sought after cars just sitting in the bushes! Keep hunting and remember, drive history every day!
1965 Corvette Facts:
The 1965 Corvette is part of the second generation (C2) of Chevrolet Corvette models.
It was introduced in the fall of 1964 and produced until 1965, making it a one-year-only model.
The 1965 Corvette featured a distinctive and iconic design, with its sharp, angular lines, hidden headlights, and muscular stance.
The 1965 Corvette offered three engine options: a base 327 cubic inch (5.4-liter) small-block V8 producing 250 horsepower, a 327 V8 with 300 horsepower, and the top-of-the-line fuel-injected 327 V8 generating 375 horsepower.
The fuel-injected 327 V8 engine was known as the L84 and was the most powerful option available, providing impressive performance for its time.
The 1965 Corvette offered both a 3-speed manual transmission and a 4-speed manual transmission as options. A 2-speed Powerglide automatic transmission was also available.
It featured independent rear suspension, which helped improve the Corvette's handling and overall performance.
The 1965 Corvette had a variety of optional features, including power brakes, power steering, power windows, air conditioning, and a telescopic steering wheel.
The interior of the 1965 Corvette had a driver-oriented design, with a dual-cowl dashboard, deep-dish steering wheel, and gauges positioned within easy reach.
This model year introduced the "four-wheel disc brakes" as standard equipment, enhancing the car's braking capabilities.
It was the first year that Chevrolet offered side-mounted exhaust pipes as a factory-installed option, contributing to the Corvette's sporty appearance.
The 1965 Corvette was available in various colors, including popular options like Rally Red, Nassau Blue, Milano Maroon, and Ermine White.
Only a limited number of 1965 Corvettes were produced, with approximately 23,562 units manufactured during that year.
The 1965 Corvette was a sought-after model among collectors and enthusiasts due to its unique design, powerful engines, and overall significance in the Corvette's history.
Please note that the above facts are based on historical information, and variations or specific details may exist for individual cars.