By Cody Clark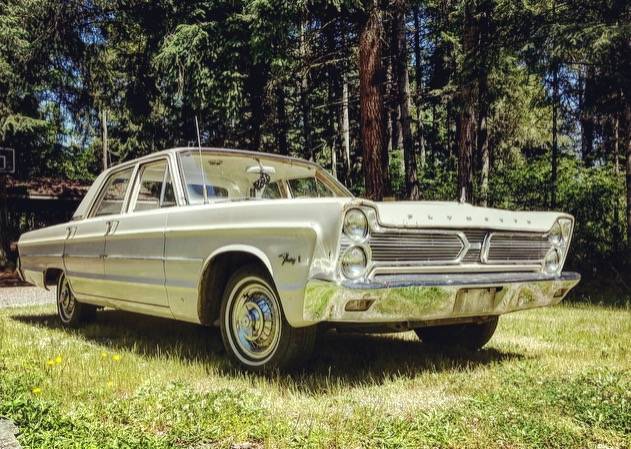 Not everyone needs a screaming eight-liter muscle car. For the discerning family man, this driver-quality 1966 Plymouth Fury for sale on Craigslist for $6,000 near Seattle boasts classic lines, an anemic slant six, and endless possibilities. Subtle upgrades like a new transmission make this example a practical one-size-fits-most time capsule that the seller claims is ready for highway cruises and city jaunts alike. If you truly could go back in time and choose a car off the street, this Fury would likely be the first car you saw. So would you choose the practical over the excessive? 
1966 Plymouth Fury Exterior & Interior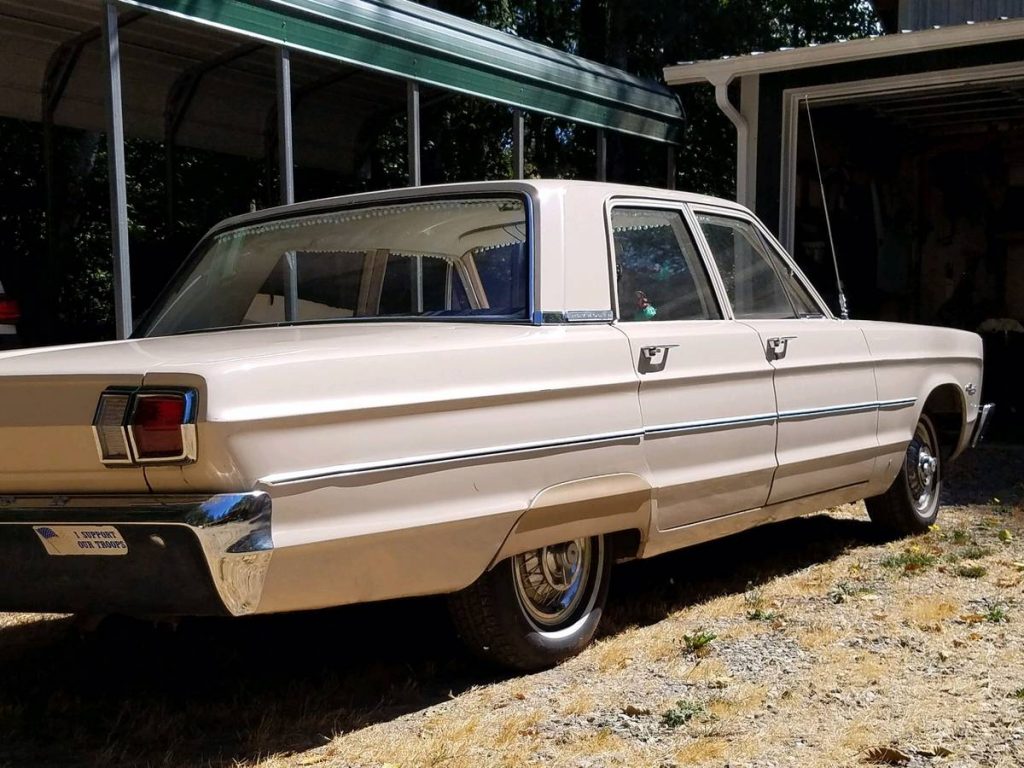 On the exterior of the car, driver-quality paint is draped over classic pinstripes stamped right into the body of the car. Faux centerline lug caps must have given the first owner the feeling they were racing in Le Mans instead of going to the grocery store. And those whitewalls could not look better on a car like this. An excessively long trunk hints at the fast-approaching 1970s.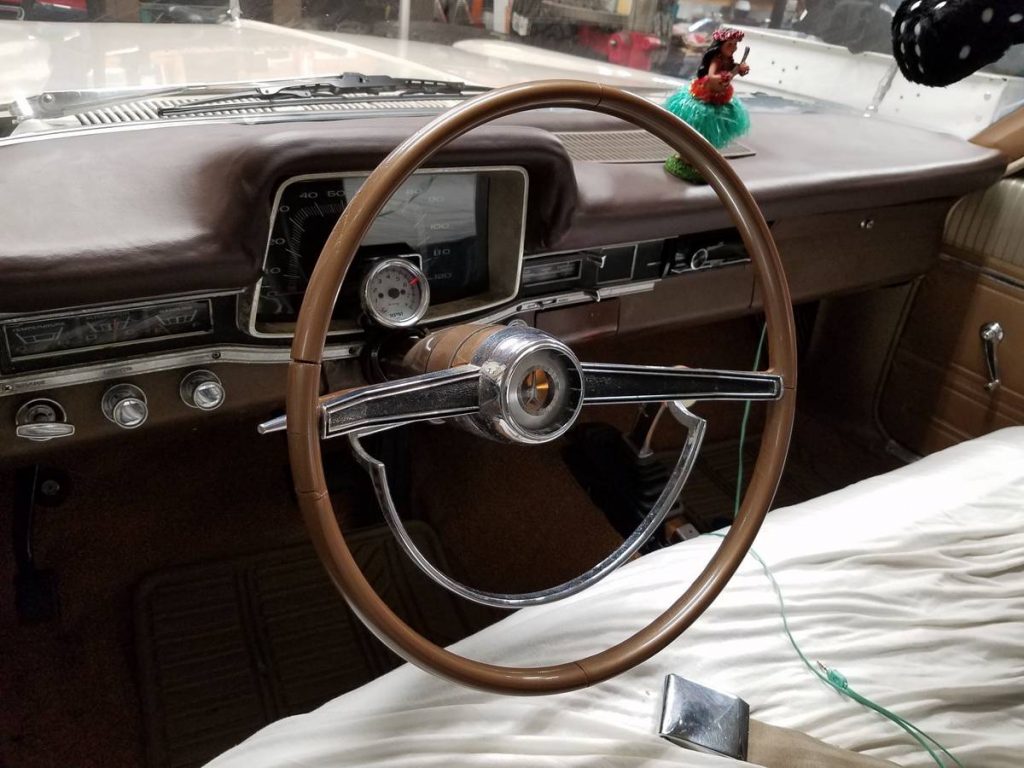 The interior is sparse but complete. The fantastically giant steering wheel gives you extra leverage to overcome the lack of power steering. A hula girl and pom-pom accents on the headliner are an instant time warp back to a time when cars were interior decoration opportunities. An anachronistic pool ball shifter is the coolest shifter mod from bygone years, and connects to a new 3-speed transmission more suited for highway cruising than the original 2-speed. But that's a lot of transmission for a bored 232 cubic-inch slant six. 
Under the Hood of a '66 Fury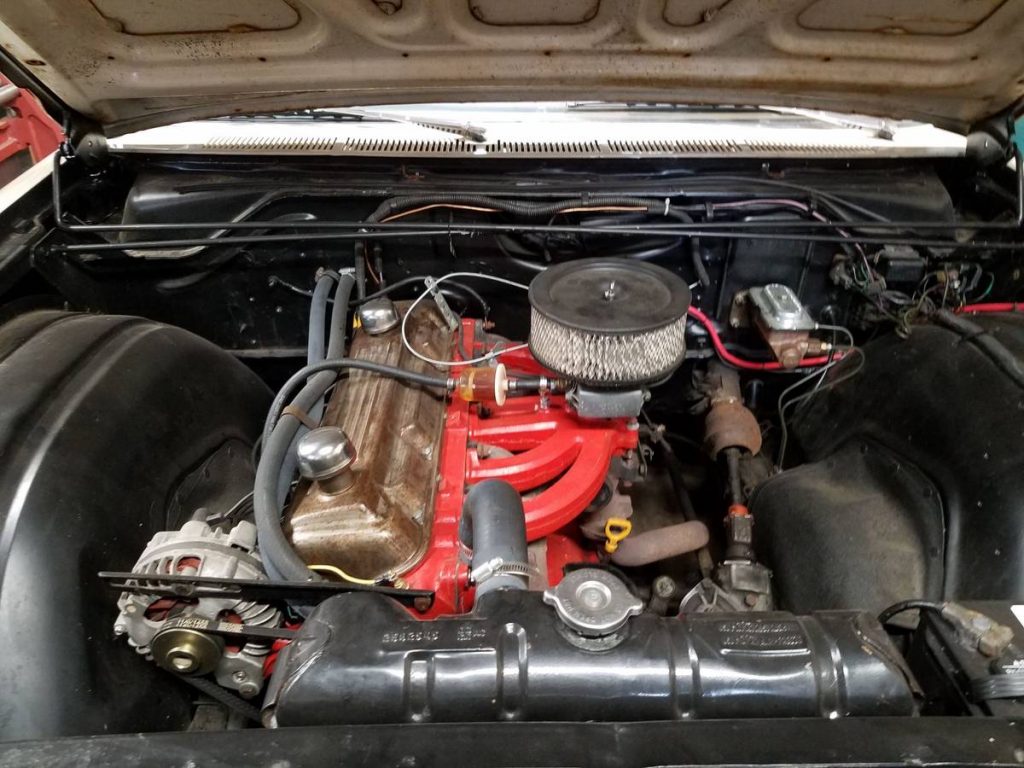 In the engine bay, giant wheel arches seem to almost swallow the furiously red six-cylinder engine. But the ample space also says "I'm extremely easy to work on". The tiny radiator looks like it's about 15 minutes away from being out. Simple brake routing is connected to an unassisted master cylinder. It all looks very… effortless. Which isn't a bad place to be with a classic car. Nothing calms the nerves and the wallet like a car that can be almost entirely inspected from a handful of photos.
Is $6,000 a lot for a nearly base model Plymouth Fury for sale? Arguably yes. Is it an excellent classic ready to enjoy, or a perfect candidate for a big block? Also, arguably yes. Sure, it ain't no Plymouth Superbird, but this car certainly has a lot of life left, and a lot of love to give to its new owner. If you go check out this wannabe muscle car for sale on Craigslist and end up bringing it home, will it end up as Mopar muscle or a family cruiser?