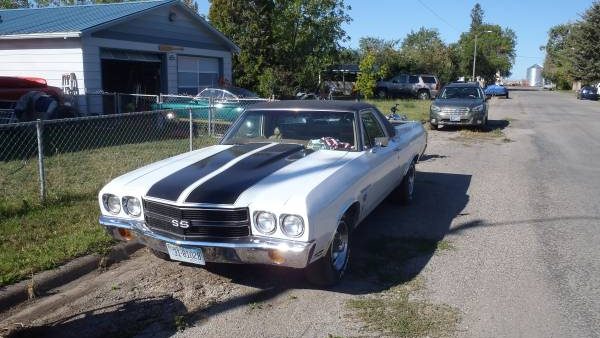 Chevrolet introduced the El Camino for the 1959 model year to compete with the Ford Ranchero. Ford's car/truck utility vehicle came to market two years prior and Chevy recognized its potential. Like the Ranchero, Chevy built it on an existing platform, the Biscayne B body two-door wagon platform. However, following the 1960 model year, Chevrolet pulled the El Camino from its lineup. Obviously that wasn't the end of the line for the vehicle. It returned in 1964, now based on the Chevelle. Fast forward six years and we get this 1970 Chevrolet El Camino for sale near Helena, Montana. While its Chevelle brethren commands a hefty price tag, this Elco is listed for just $10,000. Better yet, it's ready to go.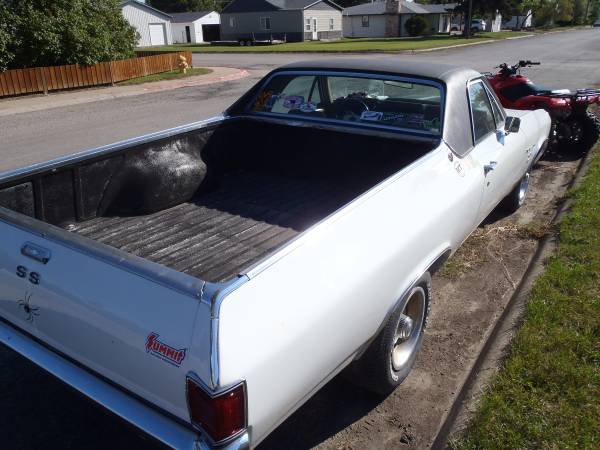 Daily Driver El Camino?
The seller doesn't offer a whole lot of information or pictures of this Chevy, but they do mention it has a "newer" 350 that's mated to a four speed automatic. Whether you're intending on building a show vehicle or driving this to work, that set up will work out well. Don't let the SS badges fool you, this is a clone. Props to the seller for being forthright about that and not making buyers do some VIN research. Although, with some of these old rigs, what they truly are gets lost in the mix, so maybe check out its numbers anyway.
The seller claims this car as a daily and is by no means a garage queen. The whole term garage queen makes me uneasy anyway, so I am sure glad this thing is hitting the streets. Honestly, it's the perfect car, er, truck, er, whatever, to grab a load of bark for your landscaping project and then pick up your date that night. For real, this thing is sweet, at least from the meager look we get at it. There are no pics under the hood or inside the cab, but the body and bed appear to be in pretty decent shape, aside from all those stickers. Go ahead, grab your wad of cash and glue remover. You know you want to bring this 1970 El Camino home.