Grab your shovel, we're going treasure hunting! There's no sunken ships, buried chests or X's on maps to guide this adventure. Oh, no, our mission is all about finding automotive gold. You've heard the tales, true and false, about automotive archeologists finding the industry equivalent of Tut's tomb, right? Well, it could still happen to you. The following five automotive icons have no final record of meeting the wrecker, which means these missing cars may still be out there, waiting to be found and cherished once again.
1956 Oldsmobile Golden Rocket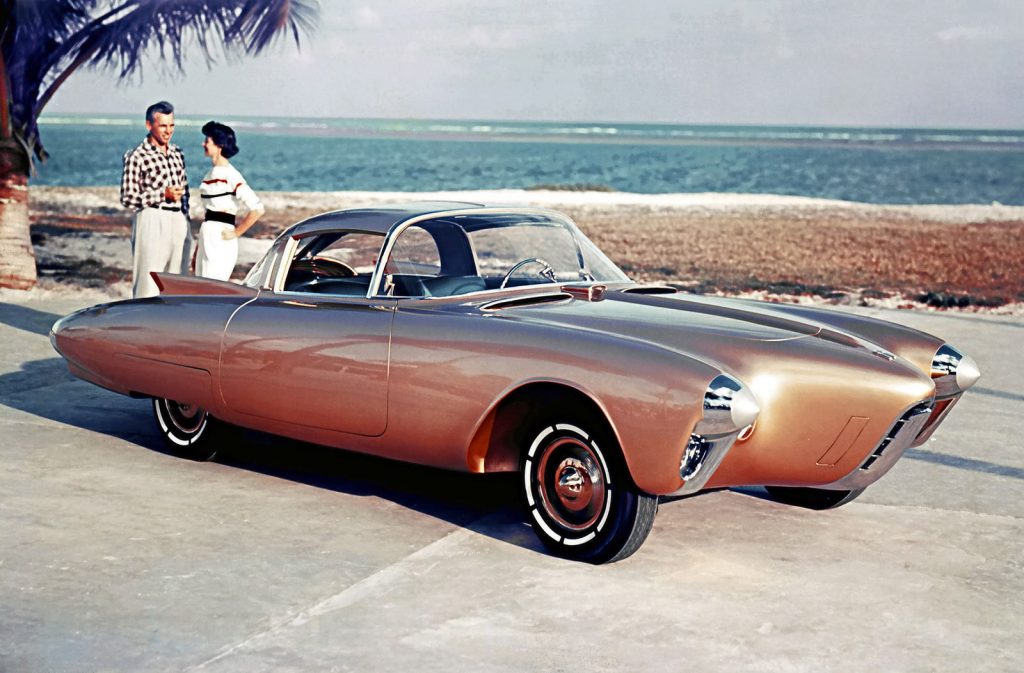 From 1949 to 1961 the General Motors Motorama was the must-attend auto event of the year. Held annually in conjunction with the New York International Auto Show, these massive productions were a mix of show, entertainment and business for GM's design and engineering departments. Here, GM's various brands showcased their latest and greatest ideas in the forms of movies, models, prototypes and concept cars. One of those concepts designed to lift potential car buyers off their feet was the 1956 Oldsmobile Golden Rocket.
This space age rig lived up to its name. Powered by an Oldsmobile Rocket V8 making 275 horsepower, this ride almost had enough juice to fly to the moon! Most concept cars of the era ended up as scrap metal after going on tour, generally due to liability concerns. The Golden Rocket was no exception. However, unlike many of its counterparts, photographs of this car wearing blue paint in the 1960s exist. Furthermore, rumors have floated around that the Rocket is resting in New Jersey. While several historians believe it lost to the ages, no death certificate exists for this once glamorous ride.
James Dean's Porsche 550 Spyder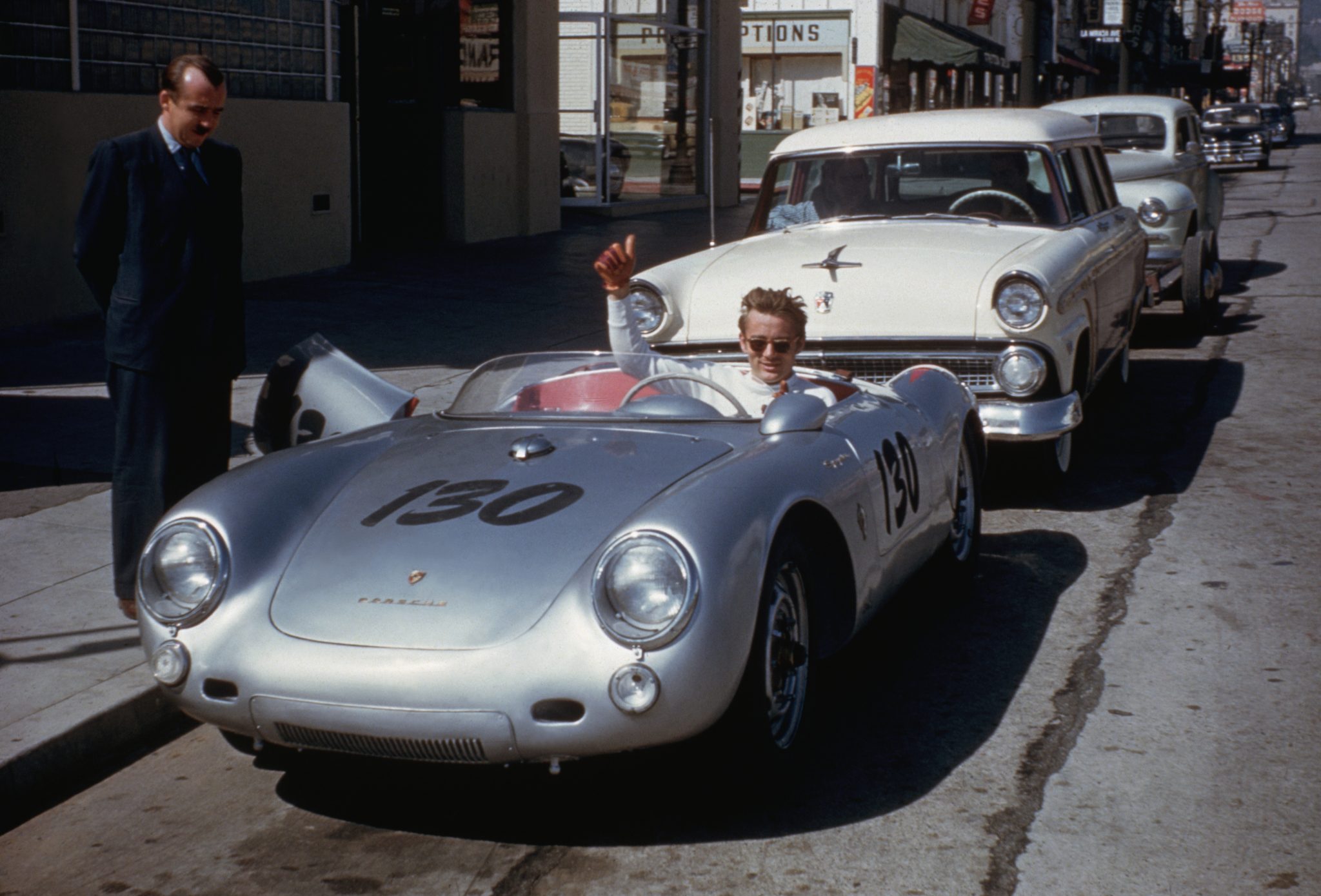 One of the best known tales of any missing car is that of James Dean's 1955 Porsche 550 Spyder known as Little Bastard. The gist of it is that the young actor bought the car soon after wrapping production on Giant. He had been barred by the studio to race during production, out of fear something tragic would happen. Instead of trailering his new car to the Salinas Road Races, he decided to drive it. The motor needed breaking in, after all. While speculation of speeding and negligence exist, the fact remains, Dean died after colliding with a 1950 Ford en route to the event. In the months that followed, parts of their car fell into various hands, but the bulk of it was purchased by famed car customizer George Barris.
It wasn't long before stories started to surface that the car and its parts held a curse. Incidents attributed to the car include injuries to other racers who used its components and even caused the death of a truck driver later tasked with transporting the wreckage. The car supposedly even caught on fire while isolated in a garage. This did not scare Barris. He partially rebuilt the wreck to look like it did just following the crash and then put it on tour as a safety exhibit titled "James Dean's Last Sports Car."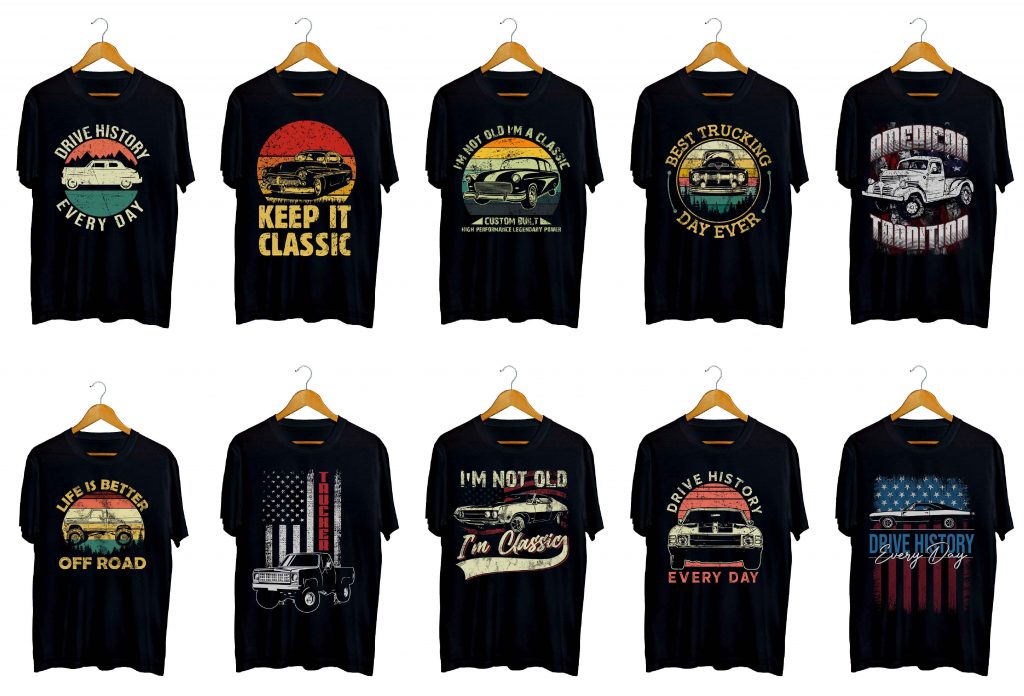 After one such event in Florida in 1960, the workers loaded the Porsche into a sealed train car and shipped back to LA. When it arrived, Barris signed the manifest and checked that the seal was still intact. He broke the seal and opened the boxcar, only to find the Porsche missing. It has not been seen since. However, if you know where it is, now may be a good time to bring it up. Volo Auto Museum has offered up to a million dollars for information leading to its location and the ability to purchase.
1910 Buick Bug
Years before Chevrolet appeared on any car, Louis Chevrolet and his brothers became well known auto racers. Louis' skills earned him a coveted spot on the Buick racing team, headquartered in Flint, Michigan. Along with his teammate Bob Burman, he helped design and test a new racer from Buick for the 1910 season. The result was the Buick Special 60, dubbed "The Bug." Only two examples ever left the factory, one for Burman and one for Louis Chevrolet.
After the Buick team won half of the auto races it entered in America in 1909, GM founder Billy Durant presented the racers with $10,000 bonuses. This fueled Burman and Chevrolet's excitement for the track, which may have driven their desire to build an even better racer. The two became known for racing each other up and down Saginaw Street in Flint, with one notable incident involving Chevrolet rolling his car and landing upright. Shocked witnesses said once on all fours, he gunned the car and disappeared down a side street. It is unknown if Chevrolet wrecked the Bug that day, but it isn't a farfetched hypothesis, given the timing. That crash could have caused enough damage to send it to the junkyard, as Burman's racer survives today. Chevrolet's Bug seems to have been squashed.
1948 Tucker #1042
Preston Tucker's story is one of the most well-known tales in the automotive industry. While he never competed with the Big Three, he did manage to get 50 cars (51 including the prototype) off the assembly line before going bankrupt. Financial issues and an SEC fraud case would ultimately shut his factory down. Though found innocent in the SEC trial, his situation resulted in most of his assets, including many of the 48s, being auctioned off from his Chicago production facility.
At least eight Tucker bodies and chassis not completed in the factory also went under the hammer. Many of those parts assisted in the restoration of other vehicles. One unfinished car ended up as a convertible, though it is up for debate if it was a factory design or not. In reality, there is quite a bit of mystery surrounding the Tuckers, so what makes chassis 1042 special? It's the only fully-built Tucker to leave the assembly line with unknown whereabouts today.
The story goes that a Memphis cop drug the car home from the banks of the Mississippi in about 1960. The condition of the Tucker being nothing short of terrible. Not long after he parked it at his rental home, he suffered injuries in a motorcycle accident. By the time he got home from the hospital, the car vanished. Some believe his landlord towed the car to scrap yard, but nobody can say for certain. This means the only missing factory built Tucker 48 could still be out there.
Type 57 SC Atlantic Coupe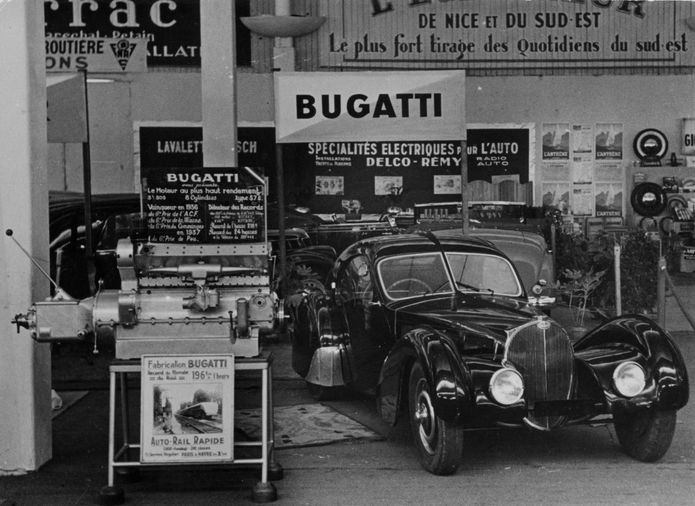 In 1934 Bugatti began production of the Type 57, a chassis designed and engineered by Jean Bugatti, son of company founder Ettore. This versatile chassis becaome a popular base for everything from luxury vehicles to race cars. While some 800 Type 57s left the factory by 1940, Jean sought to improve upon the designs found on the chassis. In doing so, he created the Aerolith concept, which would yield four coach built Type 57 SCs, now known as Atlantic Coupes. Of the four that left the factory, one remains unaccounted for today.
The missing one, the second to leave the factory, happens to be Jean's personal car. He referred to it as "La Voiture Noire" (the black car), and used it regularly for publicity and routine driving. It is unknown if Jean sold the car before his untimely death in 1939 or if went into storage in a safer region of France as the Germans invaded. Alas, this is among the greatest automotive mysteries to date. Even though the condition of the car is likely quite dire, if it exists at all, some believe it could bring more than $100 million at auction.
The likelihood of finding any of these missing cars seems astronomically small. Truth is, since the moment they disappeared, people have been searching for them. That doesn't mean they're not out there, as none of these vehicles have a proven demise. Now, where's that shovel at?