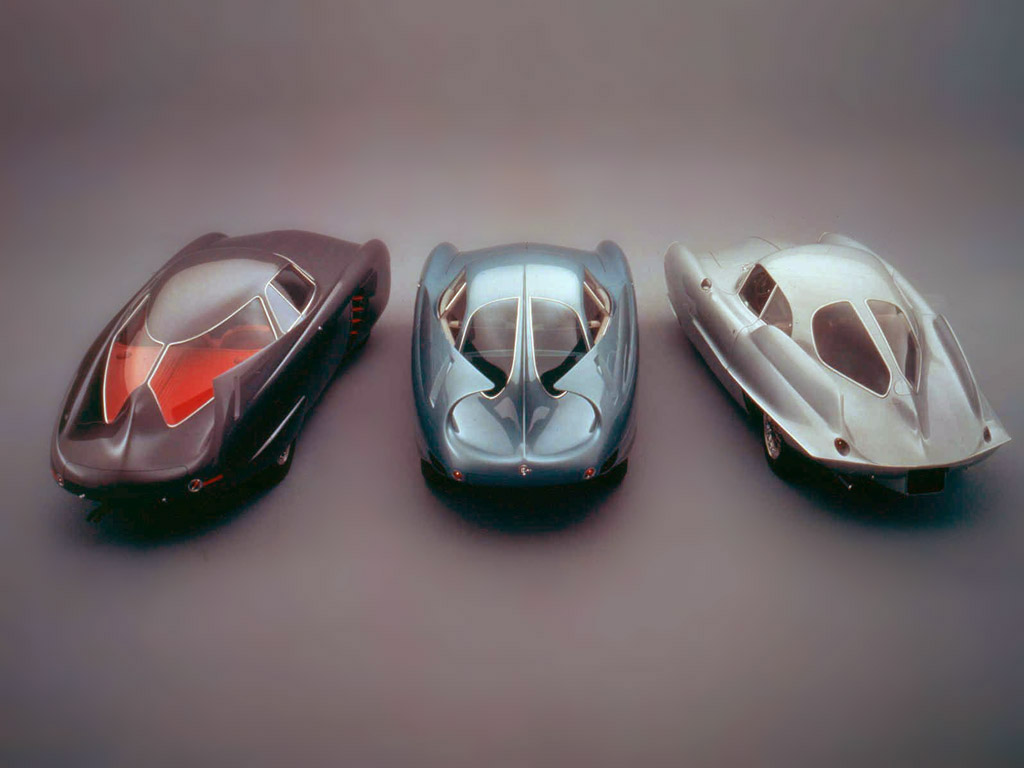 The 1950s were a time of great innovation and experimentation in the automotive industry. Designers were free to let their imaginations run wild, resulting in some truly unique and memorable concept cars. Here are six cool concept cars from the 1950s that stand out for their innovative design and advanced technology.
1953 GM Firebird I
The highly impractical but utterly cool General Motors Firebird I was designed by Harley Earl and his team of engineers as a showcase of future automotive technology. It was powered by a 370 horsepower gas turbine engine that could run on a variety of combustible fluids, including kerosene. It features a sleek, aerodynamic body with a jet-like tail fin, and a bubble cockpit that could seat one person. The Firebird I, essentially a jet airplane on wheels, was the first gas-turbine powered vehicle tested in the US. It was tested up to 100 miles per hour before being slowed down by the driver for fear of crashing due to traction issues. A scale version of the car sits atop the Harley J. Earl Trophy given to the winner of the Daytona 500. GM went on to build two more versions of the Firebird during the 1950s.
1953 Alfa Romeo BAT 5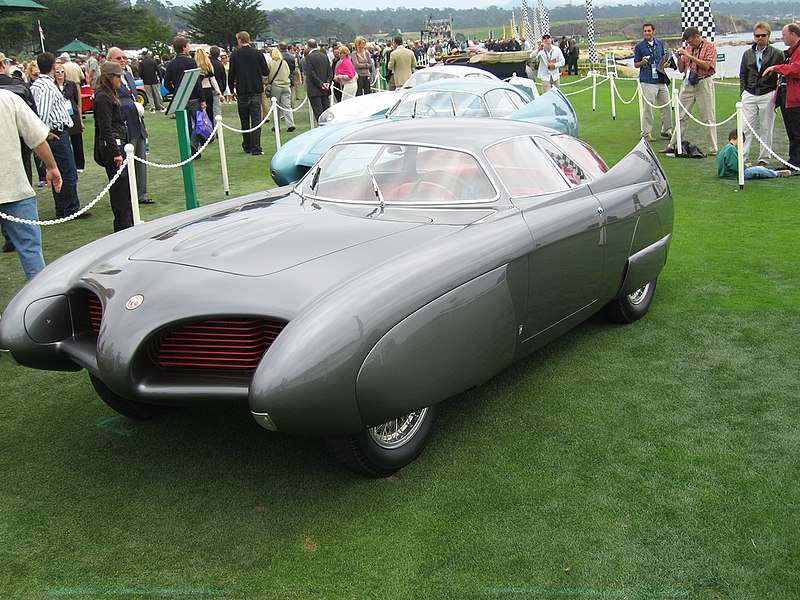 The Alfa Romeo BAT 5 debuted at the Turin Auto Show in 1953. It was designed by Bertone and based on the Alfa Romeo 1900 chassis. It had a radical, futuristic design with a long, pointed nose, and a tapering tail. The car was designed to be as aerodynamic as possible, with a drag coefficient of just 0.23. It was powered by a 1.9-liter four-cylinder engine that produced around 100 horsepower. Alfa went on to build two more BAT concepts.
1954 Packard Panther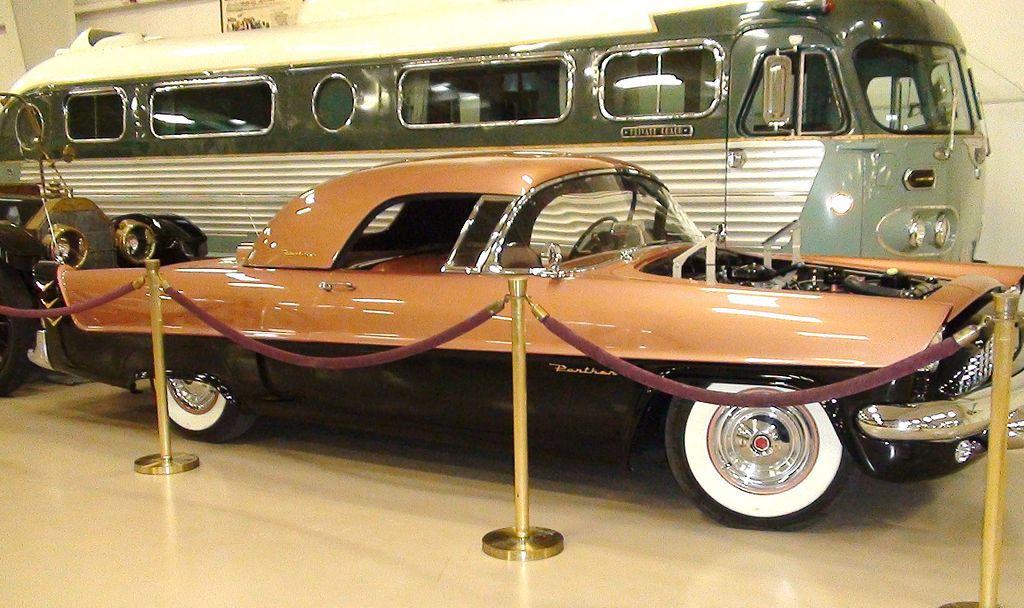 The Packard Panther was a concept car designed by Richard A. Teague. It had a sleek, low-slung fiberglass body with a long hood and short tail. Although it was shown in late 1954 and 1955 (when Packard was already advertising its new, modern overhead valve V8), the Panther featured the company's previous 327 cu in. straight-eight, supercharged to produce 275 hp. It connected to an Ultramatic automatic transmission. A total of four vehicles were built, including one with a removable hardtop. The Panther's advanced design elements, including its aerodynamic shape, foreshadowed the future of American automotive design. However, the car never made it into production due to financial difficulties at Packard.
1956 Buick Centurion
The Buick Centurion was a concept car designed by Harley Earl and his team at General Motors. Like many concepts and production vehicles of the era, its design was heavily influenced by the jet age. One of the interesting features of the Motorama showcar was its back up camera that replaced the rear view mirror. Though it was never shown to work, this is the first time the idea appeared in public.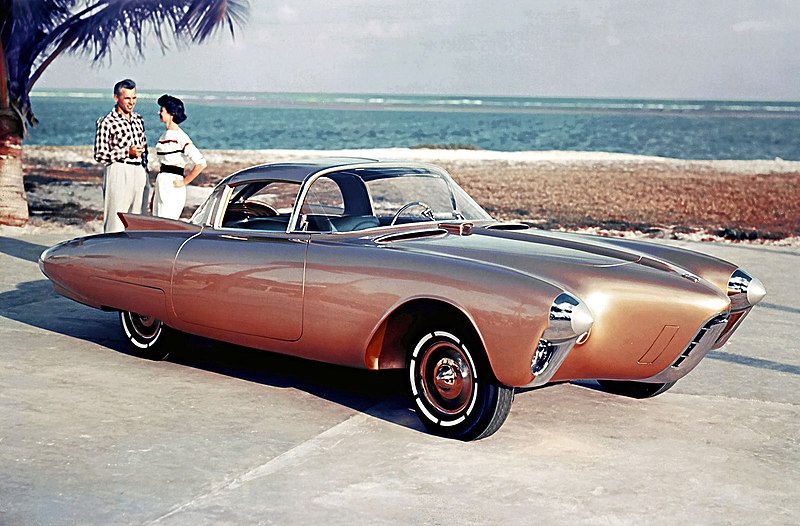 The Oldsmobile Golden Rocket was built for the 1956 General Motors Motoroma. It was initially designed by Bill Lange and his team of engineers. It had a sleek, rocket-inspired body powered by a 324 cubic inch Rocket V8 that produced 275 horsepower. While most cars of the era were sent to the crusher, this one may have survived. There are rumors that it still exists, possibly somewhere in New Jersey. Read more about it here.
1960 Plymouth XNR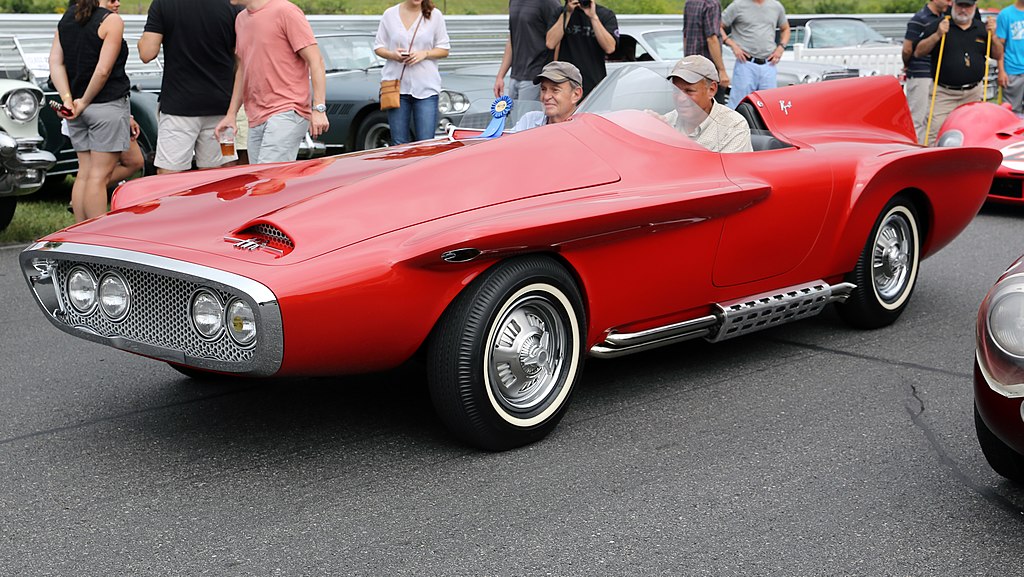 Maybe this one is cheating, given it debuted in 1960, but the design and build process certainly took place in the late 1950s. It's too cool not to share, I mean, look at those sidepipes. The Plymouth XNR was designed by Virgil Exner and his team. It had a radical, asymmetrical body by Ghia with a long, pointed nose, and a single fin tail. The car was powered by a 2.8-liter six-cylinder engine that produced 250 horsepower. The car sold at auction for just under one million dollars in 2012 following a complete restoration and a Gran Turismo win at the Pebble Beach Concours.