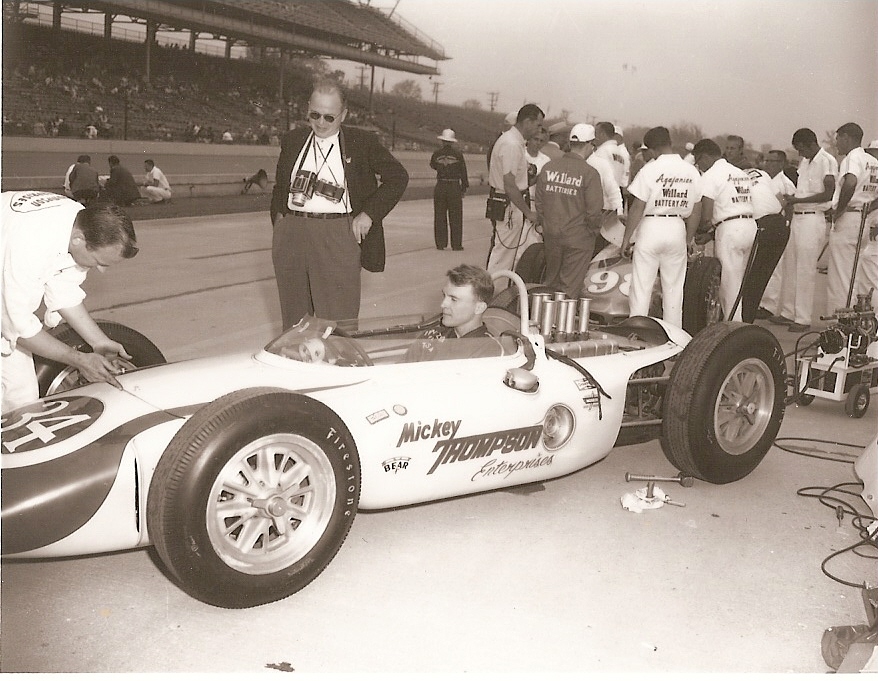 On this day in 1931 American race car driver Daniel Sexton Gurney was born in Port Jefferson, New York. Gurney would move to California as a teenager, quickly getting caught up in the hot rod culture that had taken the state by storm. By 1958 he would be on the fast track to the racing hall of fame.
Gurney competed quite successfully in multiple disciplines of auto racing. He took home first place trophies in Sports Cars in 1958, Formula One in 1962, NASCAR in 1963, and Indy Car in 1967. He was the first of only three drivers to accomplish such a feat. Gurney is also credited with a few other important racing traditions and inventing some critical components. After taking home the gold at the 1967 24 hours of Le Mans with A.J. Foyt, he sprayed champagne from the podium, starting a tradition that lives on today. He also designed rear spoiler parts to increase down force without too negatively affecting aerodynamics. Another standard he set was wearing a full faced helmet in Grand Prix racing.  
Gurney was a founding member of All American Racers, which continues to exist today. It was first formed as a partnership with Carroll Shelby and Goodyear in an effort to manufacturer race cars to beat Firestone Tires' teams. Gurney remained team owner of AAR from 1970 to 2011, when his son assumed the role. He remained active in racing activities until his death January 14, 2018 at the age of 86.