Elzie Wylie "Buddy" Baker, Jr. was born to his racecar driving father, Buck Baker, and his mother Susan on this day in 1941. Following in his dad's footsteps, he took to the NASCAR track for the first time at age 18. His first win wouldn't come until the 1967 National 500 at Charlotte. Following that victory, Baker's career hit new speeds, literally.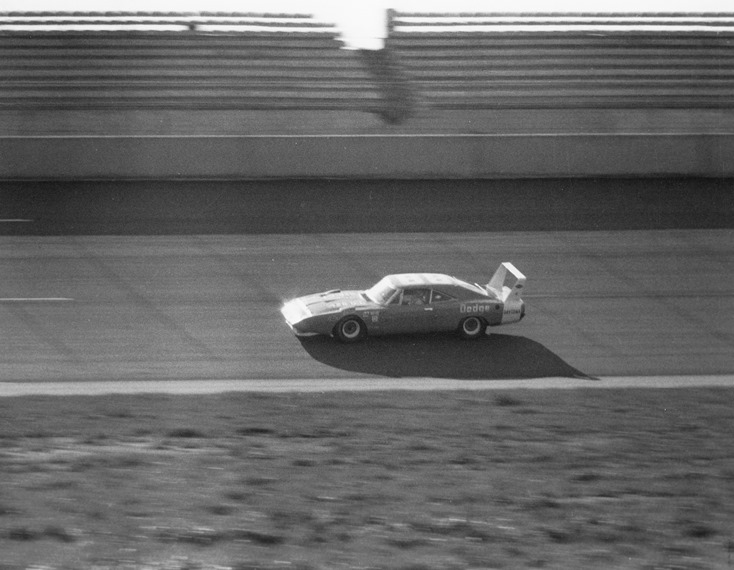 In 1970 Baker became the first driver to hit 200 mph on a closed course while testing his 1969 Dodge Daytona. His high speed antics would earn him multiple super speedway victories, including four at Talladega and two at at Daytona. The latter included the 1980 Daytona 500, in which he set the standing record for the fastest 500, with an average speed of 177.602 mph.
During his 33 year NASCAR career Baker would win 19 races, finally retiring in 1992. He earned recognition as one of NASCAR's 50 greatest drivers as of 1998. Baker didn't stray far from the track after hanging up his racing suit. He worked for years as a broadcaster before passing away in 2015. The NASCAR Hall of Fame posthumously inducted him in 2020.