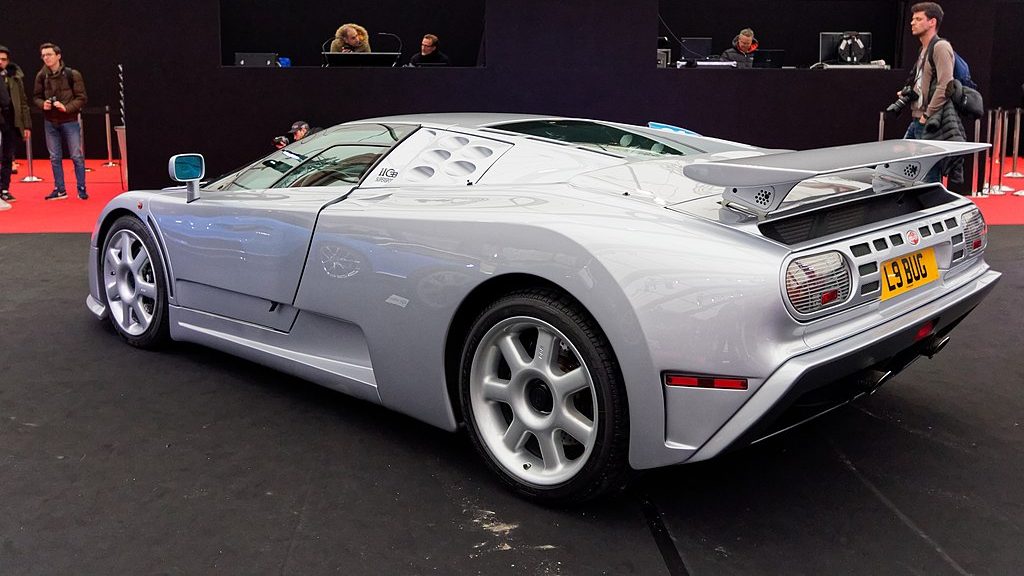 On this day in 1991, the 110th birthday of Ettore Bugatti, founder of Bugatti, the company released the Bugatti EB 110 super car. The mid-engine, all wheel drive vehicle featured lines by Lamborghini Muira and Countach designers Paolo Stanzani and Marcello Gandini. A quad-turbo V12 powered the original GT version, giving it 553 horsepower. A Super Sport edition hit the market in 1992, which weighed 330 pounds less and put out 50 more horsepower. Each featured a six speed manual transmission. For a driver who knew what they were doing, they could go from zero to sixty in just 3.2 seconds behind the wheel of an SS. The GT and SS had insane top speeds of 212 mph and 220 mph, respectively.
Bugatti EB 110 specs
The following specs and performance data are gathered in part from www.carfolio.com:
Engine: 60-valve, quad-turbocharged V12 with 12 individual throttle bodies. The 3,500 cc (3.5 L; 213.6 cu in) engine has a bore x stroke of 81 mm × 56.6 mm (3.19 in × 2.23 in). The EB110 GT has a power output of 553 hp at 8,000 rpm and 451 lb⋅ft of torque at 3,750 rpm. The Super Sport version had the engine tuned to make 603 hp at 8,250 rpm. It produces 479 lb⋅ft of torque at 4,200 rpm.
Transmission & Drivetrain: The EB 110 has a six speed manual transmission and is all wheel drive (AWD)
Suspenion: Double wishbone.
Chassis: Carbon fiber and built by aircraft company Aérospatiale.
Rear Wing: The GT features a speed-sensitive electronic rear wing and manually engaged active air flaps near the rear window. The Super Sport has a fixed rear wing.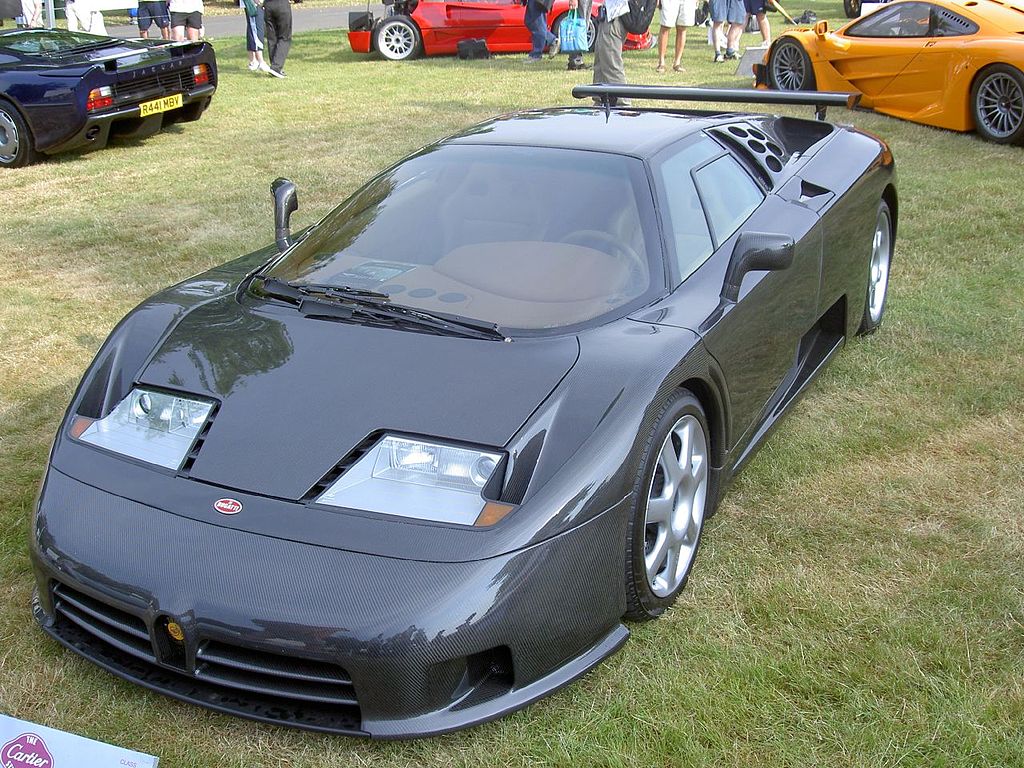 How many Bugatti EB 110 were made?
The EB110 GT was the first built under the Bugatti name since the 1950s. Just 139 examples of Bugatti's first super car left the factory before production ended in 1995, including both GT and SS models.