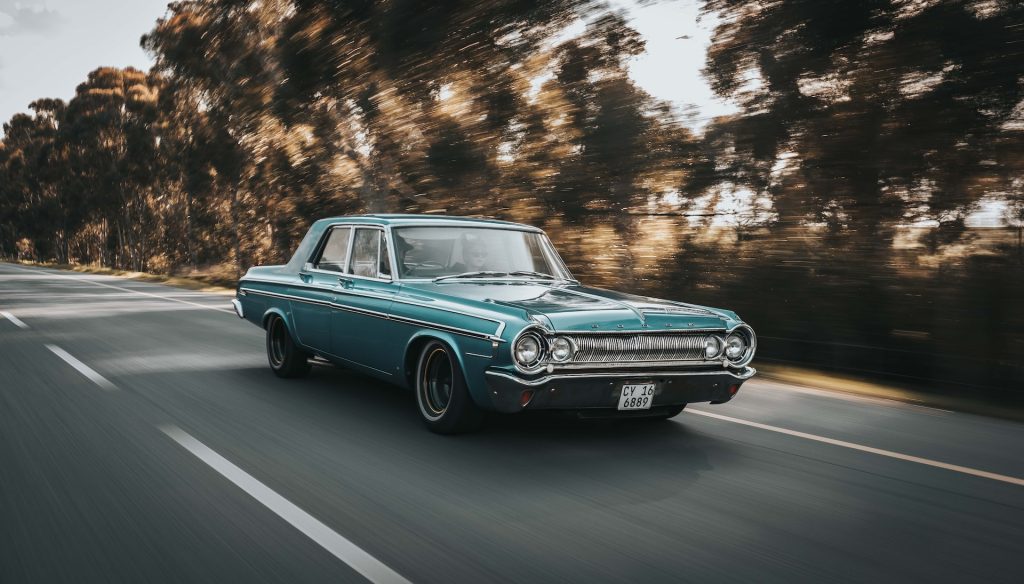 Auto insurance is a necessity for most drivers. But how much do you really know about it? In this blog post, we will discuss five things that you may not have known about the history of auto insurance. Did you know that the first auto insurance policy was issued in 1897? Or the rates were based on the driver's sex and marital status until the 1970s? Read on to learn more interesting facts about the history of auto insurance!
1. The first auto insurance policy was written in 1897
Prior to the late 19th century, there was no such thing as automotive liability insurance. Invented in 1886, the automobile was still a relatively new invention, and few people owned them.
That changed in 1897 when Gilbert J. Loomis became the first person to purchase a policy from the Ohio Automobile Insurance Company. The policy, which cost $5, protected Loomis in the event that his car caused damage to property or injured or killed someone.
While it might seem like a small amount today, $5 was a significant sum of money at the time. Loomis's purchase marked the beginning of a new industry, and within a few years, automotive insurance had become commonplace.
Today, auto insurance is a multi-billion-dollar industry that protects drivers from the financial consequences of accidents. Whether you're looking for new driver car insurance or telematics insurance programs, there is a premium that is perfect for you.
2. In the early days of auto insurance, premiums were based on a driver's sex, marital status, and age
In the early days of auto insurance, premiums were based on a driver's sex, marital status, and age. Male drivers were considered to be riskier than female drivers, and unmarried drivers were considered to be riskier than married drivers.
Drivers under the age of 25 were also considered to be riskier than older drivers. However, these days, insurers use a variety of factors to determine premiums, including a driver's credit history, driving record, and the type of car they drive.
As a result, drivers of all ages, sexes, and marital statuses can find affordable auto insurance. So whatever your situation, there's no need to worry about getting slapped with a high premium. Just shop around and compare rates from different insurers to find the best deal.
3. The first automobile accident fatality occurred in Ireland in 1869, before there was insurance to help
On August 31, 1869, a woman named Mary Ward became the first person ever to be killed in an automobile accident. The incident occurred near the village of Parsonstown, Ireland, when Ward was riding in a steam-powered car that lost control and veered off the road.
Though she was reportedly thrown from the vehicle and suffered severe head injuries, it is unclear exactly how she died. Nevertheless, her death made headlines around the world and served as a tragic reminder of the dangers of early automobiles.
Today, car accidents are still a leading cause of death and injury worldwide, but modern safety features have helped to reduce their frequency and severity. As cars become even more sophisticated, it is likely that the number of accidents will continue to decline.
4. After World War II, auto insurance became mandatory in all states
Car insurance has become one of the most common types of insurance in the U.S., but it was not always this way. In fact, auto insurance was not mandatory until after World War II when the first postwar cars began to make their appearances.
The first state to require car insurance was Massachusetts, in 1927. However, it was not until the 1950s that other states began to follow suit. The reasons for this change were twofold.
First, the number of cars on the road had increased dramatically, and with more cars came more accidents. Second, the cost of repairs had also risen, as cars had become more complex and expensive to fix.
As a result, auto insurance became a necessity for many drivers. Today, car insurance is compulsory in almost all states, and it provides vital protection for drivers and their families.
5. Today, there are over 1,000 auto insurance companies in the United States
Today, there are over 1,000 auto insurance companies in the United States. That's a lot of choices for consumers! Each company has its own unique approach to pricing and coverage, so it's important to shop around and compare options before choosing a policy.
Interestingly, the auto insurance industry is one of the few that has actually grown during the COVID-19 pandemic. With more people working from home and driving less, there has been a decrease in the number of accidents and claims.
However, insurers have offset this by increasing rates and introducing new surcharges. As a result, it's more important than ever to compare policies and find the best deal.
The good news is that there are a number of tools and resources available to help you compare auto insurance policies. There are websites that offer side-by-side comparisons of different companies, so you can easily see which one is the best fit for you. It's easy to get overwhelmed by all the choices out there, but with a little research, you can find the perfect policy for your needs.