There is no denying that a new era of car collecting has arrived, frankly, because there's a new group of collectors storming the market with fistfuls of meme stock cash and stacks of OnlyFans checks. Wherever they get their money, millennial car enthusiasts are shining new light on cars once thought of boxy turds. But hey, who would have thought that Chevelles would be selling for more than a million bucks? Thanks, oboomer, now I'll never have my dream car. But maybe I can get one of these trending 1980s collector cars before their prices skyrocket? Do I want one? I don't know, let's see what's on this list of 1980s cars under $10,000
1985 Ford Bronco II – $2,500
The reintroduction of the Ford Bronco is certainly helping to revitalize the prices of the old ones, both big and small. The Bronco II is more like the modern Bronco Sport, but about one thousand times more interesting to look at. While I've seen some Bronco II examples with a list price creeping above $20,000, this Ford Bronco II for sale in Pennsylvania will only set you back $2,500. Why? Probably because it hasn't ran in four years and the rust is setting in. That's all she wrote on this old six cylinder, automatic 4×4. Literally. No calls, landline only!
1988 Chevrolet Corvette – $5,000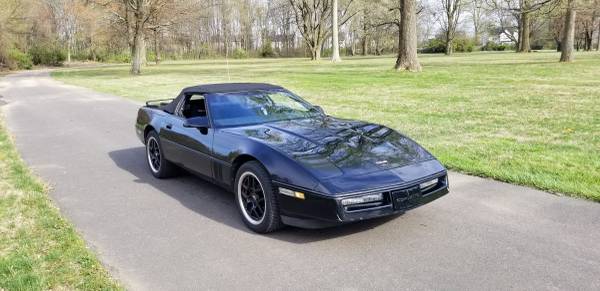 "Corvettes, get your C4 Corvettes, here!" The salesman yelled, but nobody came running. Until now. Sure, they lack power and aren't exactly the most aesthetically pleasing Corvettes ever built, but hey, they are the most affordable! No doubt many of today's young car enthusiasts would likely opt for a C8, if one could actually be found for $60,000, this is the perfect sports car for the average millennial with tens of thousands of dollars in debt. *Raises hand* That's me, and I want this, especially since we have the same birth year. #BlackOnBlackBaby! Ok, Anyway, this $5,000 1988 Corvette for sale west of Trenton, NJ is even cooler because it has a manual transmission and is a convertible. It runs and drives, but the digital dash seems to have crashed. Oh well, you don't really need a speedometer in these things anyway. Could prices climb faster than its zero to sixty?
1986 Toyota 4×4 – $8,500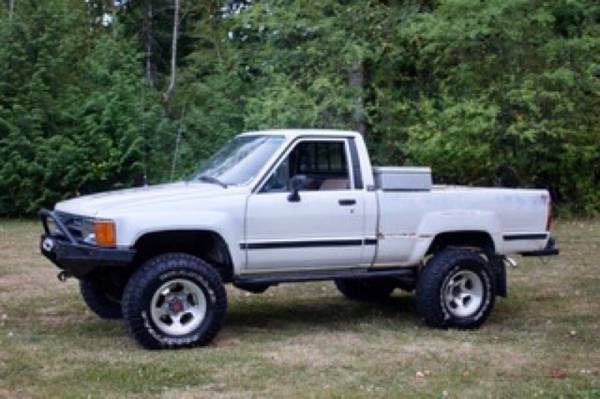 Who would have ever thought these old Toyota trucks would be selling for nearly $50,000? Not I! We had several Toyota trucks in our family growing up, one very similar to this too, and I'm pretty sure my dad bought it for about $3,500 and drove it for years without issue. I guess that "without issue" part plays a role in everyone's love of these pickups, but also, they're just kinda badass, right? This 1986 Toyota 4×4 truck for sale in Bellingham, WA is listed for $8,500. You could probably rattle can it and flip it for twice that! Kidding, or am I? Heck, it runs, drives and sits on 31 inch tires, seems pretty good to me, especially when you look at new truck prices!
1985 Ford Mustang – $4,800
This six cylinder Mustang convertible isn't going to reach levels like the '93 SVT Cobra that brought $132,000 at a B-J auction a few years ago, but it will climb, no doubt, at least for a bit. Fox Body Mustangs are growing in popularity largely because so many millennials made fun of their classmates who drove them in high school. Of course its the 5.0 versions and other other performance models that are bringing the big money, but these cars are sound, reliable and offer all the nostalgia you can day dream of, and you won't even fail your English exam. This 1985 Ford Mustang convertible is for sale in central New York state and will set you back $4,800 at the list price. The only bummer, it's an automatic.
There's tons of hot 1980s cars out there, these are just a few that popped up on my radar. Do any of them stoke your interest or are you waiting for your mom's Caravan to show up on Craigslist? Come on, aren't these cars radical, dude?