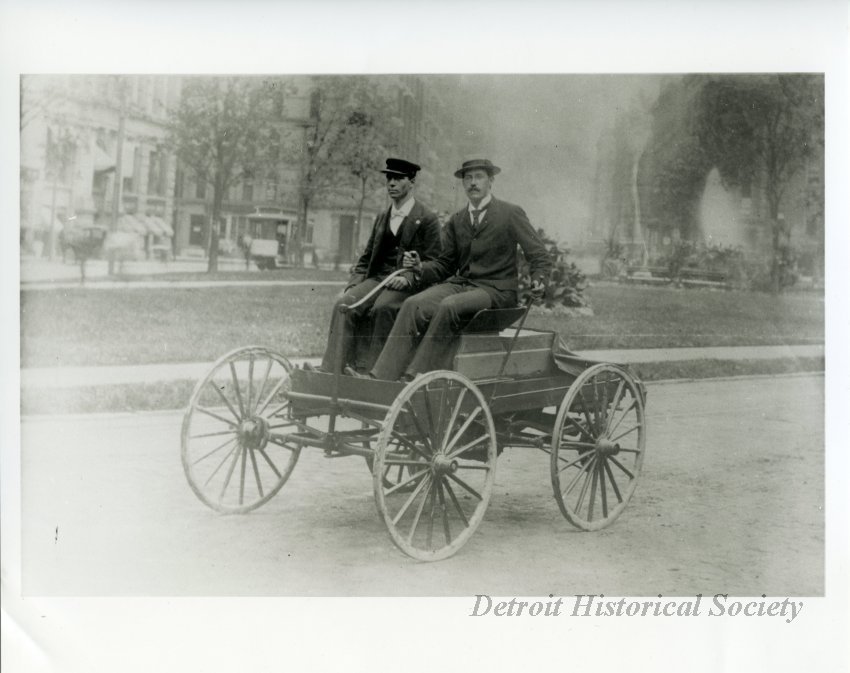 Charles King, born on February 2, 1868, was a notable figure in the early days of the automotive industry. His father, General John King, retired from the army in 1882 and moved the family to Detroit. King went on to study engineering at Cornell University until he returned to Detroit in 1888 following his father's passing. King's involvement in the automotive industry began with his display at the 1893 Chicago World's Fair of his pneumatic hammer and brake beam for railroad cars. While at the fair, King saw Gottlieb Daimler's (who died on this day in 1900) self-propelled carriage, which inspired him to design his own car. On this day in 1896, he test drove that vehicle on Woodward Avenue in Detroit, reaching speeds of up to five miles per hour. This marked the first time a self-propelled carriage operated in what would become the Motor City.
The life of Charles King, the first person to drive a car in Detroit
King later worked for the Northern Manufacturing Company and eventually became their chief engineer. While there, he designed an automobile that had the first integrated motor and transmission assembly. King later founded the King Motor Car Company in 1910, which was one of the first automakers to produce cars with left-handed steering and to make a successful and practical V-8 engine. He left the company in 1912, but still retained 64 patents, including the jackhammer, the lubricated pulley system, and the car steering gear.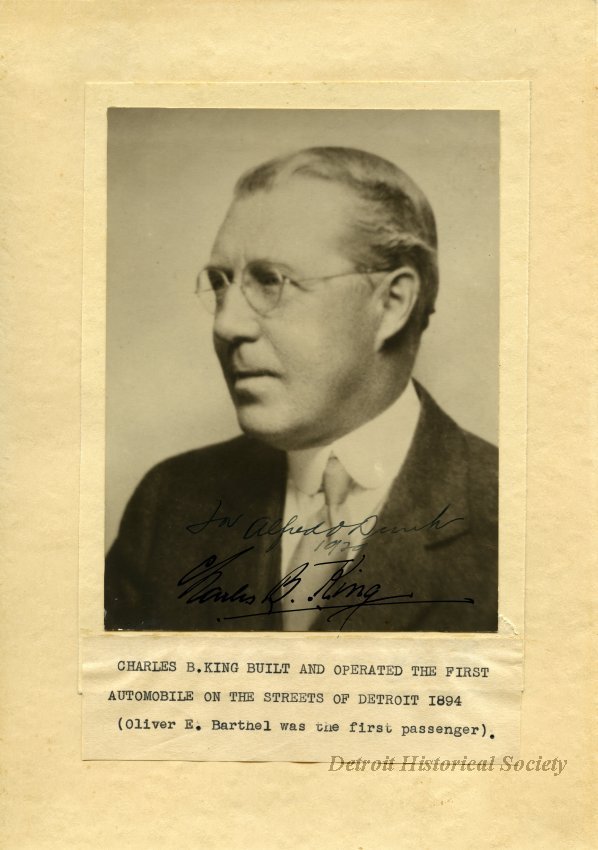 King was a man of many talents and interests. In addition to his work in the automotive industry, he was a poet, architect, painter, musician, and yachtsman. King went on to start the Automobile Old Timers in 1939. This later became the Automotive Hall of Fame in Dearborn, Michigan and still exists today. King's legacy in the automotive industry is significant, as he played an instrumental role in the development of the industry in Detroit. He passed away on June 22, 1957, but his contributions to the automotive industry and his impact on the city of Detroit will always be remembered.
This information has been sourced from the Detroit Historical Society.