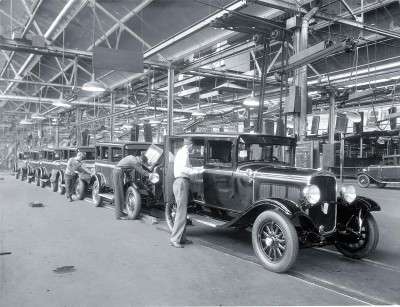 If you found yourself flipping through the pages of the Detroit Free Press on this day in 1928, you'd likely have read Walter P. Chrysler's announcement of Chrysler's upcoming brand DeSoto. The first Desoto production car wouldn't appear until the following August, but the announcement got the industry buzzing about this new brand named after the Spanish explorer who became the first documented European to cross the Mississippi River.
Introduced for the 1929 model year, the first DeSoto's shared bodies and fenders with its sibling, Plymouth, which Chrysler also introduced in 1928. Chrysler acquired Dodge that year, too. Chrysler's initial plan was to have DeSoto compete with mid-price cars such as Oldsmobile, Buick, Studebaker, Hudson and Willys, but with the acquisition of Dodge, Chrysler found it had two makes targeting the same buyer.
DeSoto moves up the line
In 1933 Chrysler decided to move DeSoto up in rank, hoping to boost sales for Dodge. This led to DeSoto receiving the art deco styled Airflow body that Chrysler also sold. The model, though coveted now, was nearly disastrous for DeSoto, as it was the makes only model for 1934 and it proved highly unpopular. Chrysler, on the other hand, had other cars in its lineup that could carry it. For 1935 DeSoto received the Airstream, saving the brand from an almost certain death, for the time being.
Following WWII, DeSoto sales remained relatively strong. All Chrysler products had similar styles, with variations in chrome and interior options. In 1956 a DeSoto had the privledge of being the Indy 500 pace car. With its new Forward Look styling from Virgil Exner, the 1956 models sold quite well, but unfortunately, it was the beginning of the end of Desoto history.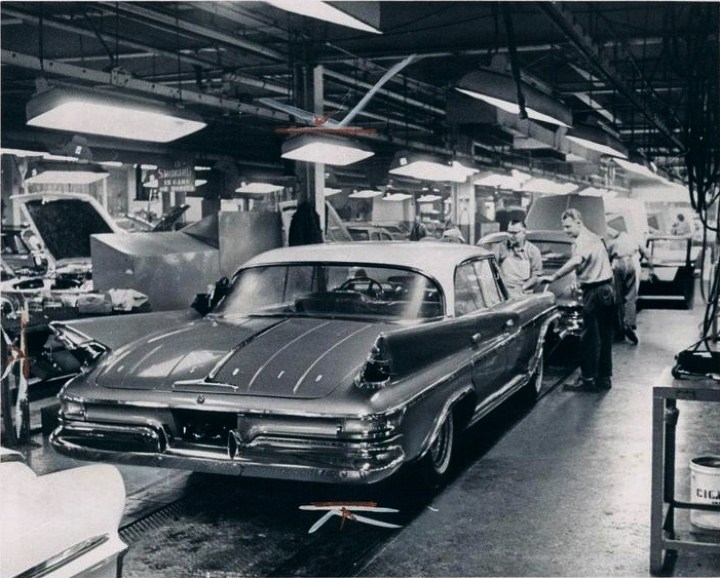 The end of DeSoto
A economic drought struck in the late 1950s that would ultimately kill DeSoto. In 1958, sales were 60 percent less than they were the year before, a sure sign of trouble. Before things could get any worse Chrysler issued DeSoto's death certificate on November 18, 1960. Just 12 days later the final DeSoto left the assembly line. Ironically, DeSoto set a record for first year model production run for 1929 with 81,065 units. That record remained in effect until 1960, the year the brand was phased out, when Ford's Falcon overtook it. Over the course of production more than 1,000,000 DeSotos left the factory.