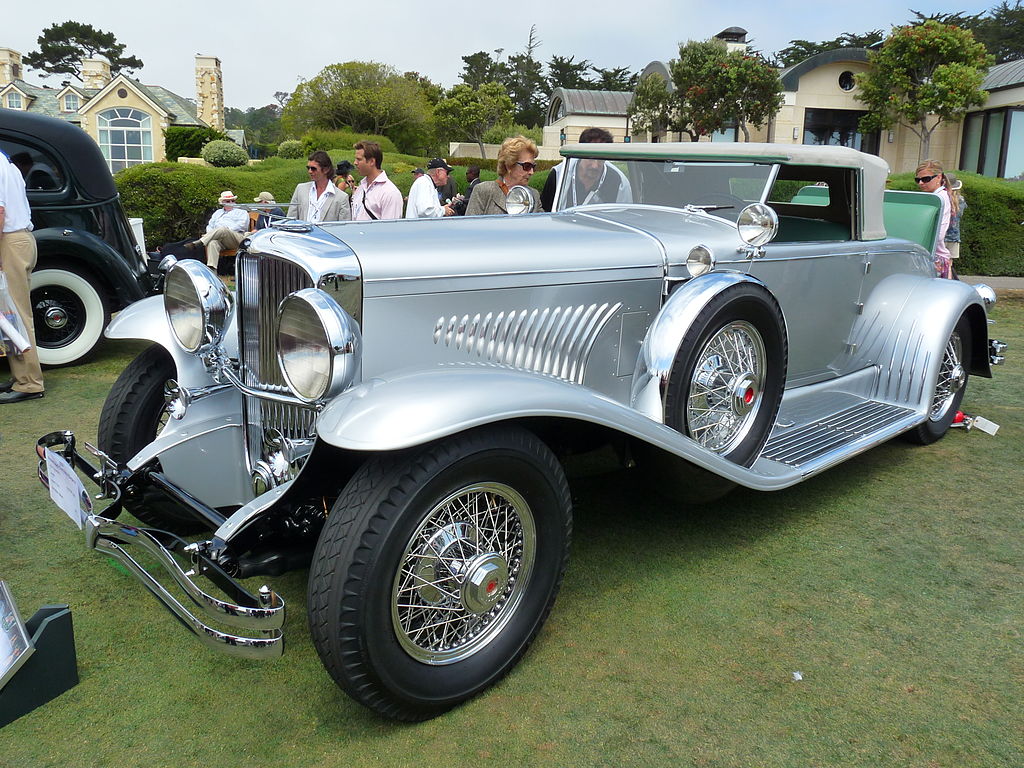 On this day in 1928 Duesenberg unveiled the Model J at the New York Auto Show. The Duesenberg Model J debut marked the first all new car built by the company since E.L. Cord acquired the luxury automaker two years prior. Designed to compete directly with the likes of Rolls-Royce and Hispano-Suiza, the Model J was unlike anything to have ever hit the road before. At the time of the show, only one had been completed, serial number J-101. Finished in silver and black, the impressive automobile attracted quite a crowd, in large part thanks to its giant price tag of $8,500. That's for the chassis alone, mind you, and that sum in 1928 equals around $175,000 in 2022.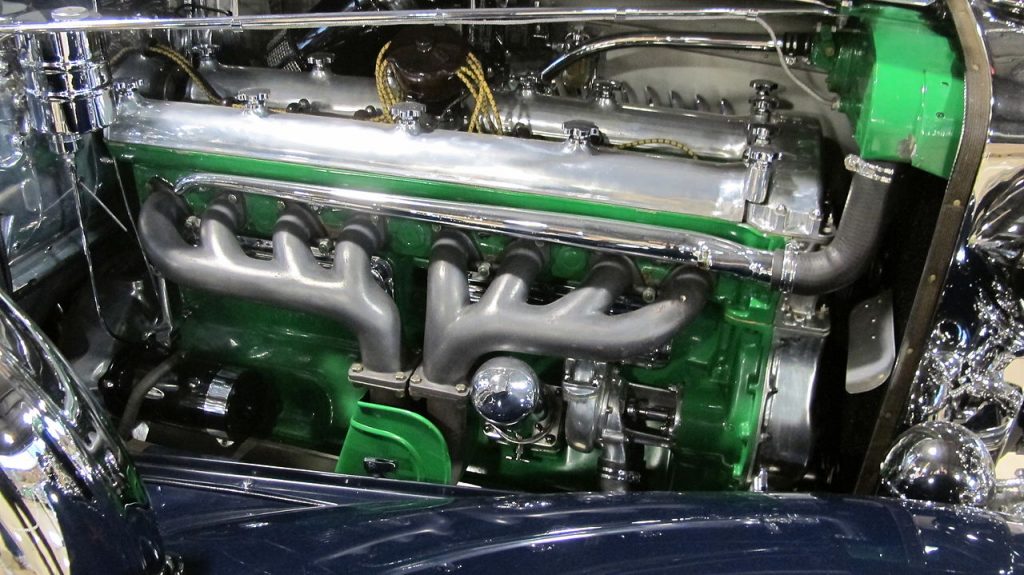 Duesenberg J-101 originally wore dual cowl phaeton bodywork by LeBaron, and it exists to this day. Sitting under its giant hood is a legendary 7 liter, 420 cubic inch Duesenberg designed straight 8 engine built by Lycoming. This is the engine that would power each Model J built between 1928 and 1937. Advertised as producing 265 horsepower, a whopping number at the time, it powered the car to a top speed of approximately 91 miles per hour. By all accounts the Model J was the most expensive and fastest production car. It only got faster with the introduction of a supercharged version in 1932 that pushed 320 to 400 horsepower depending on the chassis.
Duesenberg Model J bodies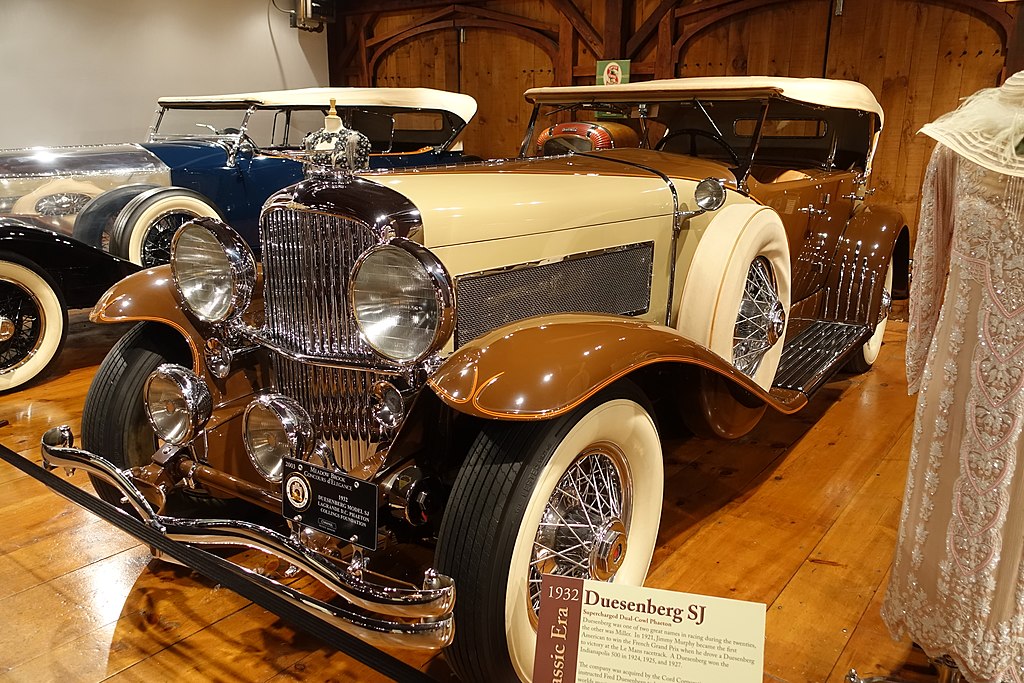 As was tradition at the time, Duesenberg displayed and sold the chassis only, allowing wealthy buyers to select coachwork that suited their tastes. Duesenberg chief designer Gordon Buehrig crafted about half of all produced bodies. Those bodies, badged as La Grande, were built at factories around the USA. Buyers could also have coachwork built by American companies such as Derham, Holbrook, Le Baron, Murphy, Rollston, Walker, Weymann, and Willoughby. European coach builders that offered Model J bodies include Fernandez et Darrin, Franay, Gurney Nutting and Saoutchik. Completed vehicles, chassis and body combined sold for between $13,000 and $25,000. The latter equalling roughly $500,000 in 2022.
Model J Production Numbers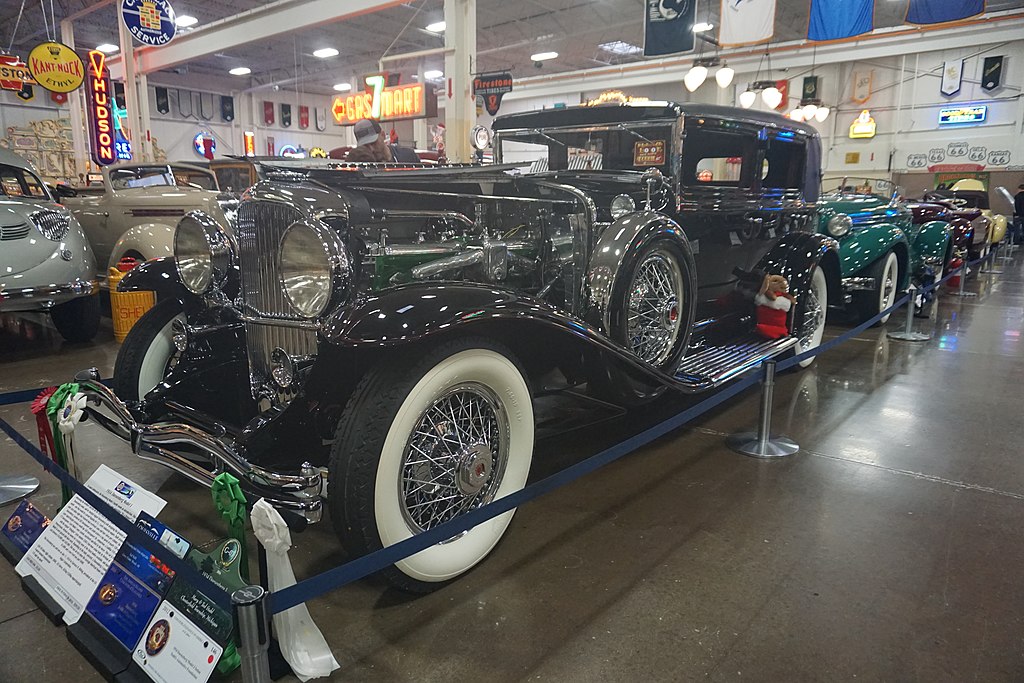 Following the release of J-101 and the Model J debut, E.L. Cord hoped to build 500 Model J's per month. In total, only 481 ever left the factory by the time the company closed in 1937. Interestingly, the last one completed was delivered in 1940 to German artist Rudolf Bauer. Of the total production 445 were non supercharged Model Js. The remaining 36 included supercharged versions known as Duesenberg SJs. Incredibly, of the total production, at least 378 survivors exist, including the first and the last. What that likely means is that are some still out their waiting to be pulled from a quiet resting place. Although others have met a sad demise.