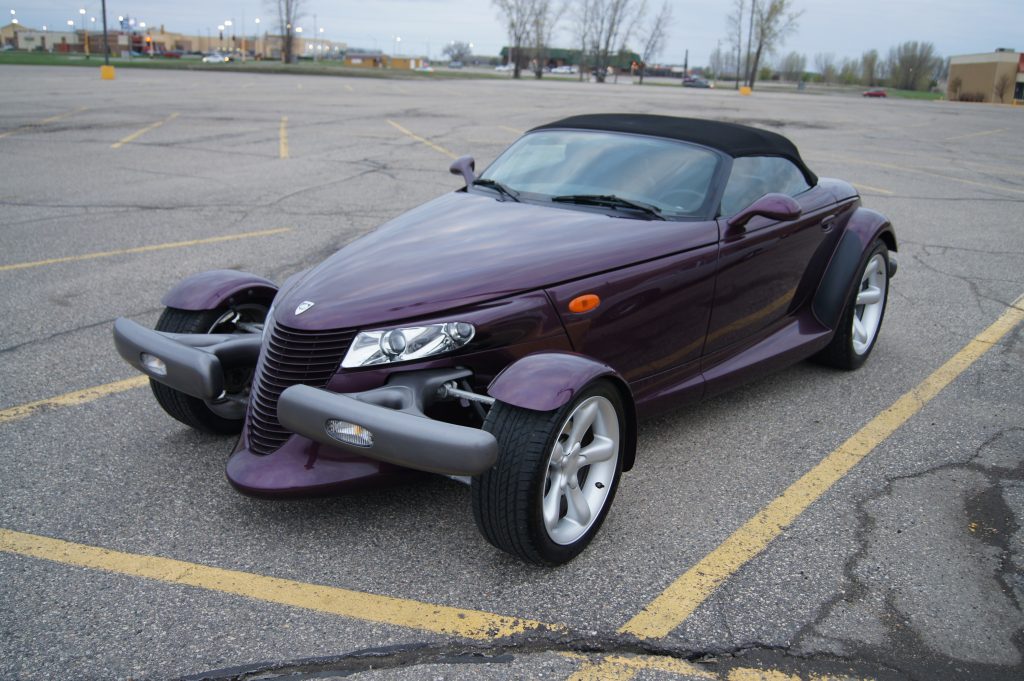 In 1993, as a followup to the Dodge Viper, Chrysler rolled out the Plymouth Prowler concept car. With a design influenced in part by famed hot rod builder Chip Foose, the car received enough consumer attention that Chrysler actually put the creation into production in 1997. However, it received a modest drivetrain. The first production Prowlers featured a 214 hp V6 linked to an automatic transmission. In 1999, after a one year hiatus, the car returned with an upgraded 253 hp V6 and a semi-auto 4 speed. The car remained in production as a Plymouth until the brand went bellyup in 2001, at which point the car was rebadged as a Chrysler. It remained so until the last one left the assembly line on this day in 2002.
All together, 11,702 Plymouth Prowlers left the factory. While it was a popular car with enthusiasts, it was not a huge commercial success, in part due to its high price tag. Despite this, the Prowler has become a beloved classic among car collectors, and its unique design and performance capabilities have helped it stand the test of time. Today, the Plymouth Prowler is considered a rare and relatively desirable collectible car. Learn more about this car and other retro rides in our list of 11 affordable modern classic cars to buy now.
If you're looking for a Plymouth Prowler for sale, we found a couple of options for you. (Updated 02/15/2023)
Plymouth Prowler For Sale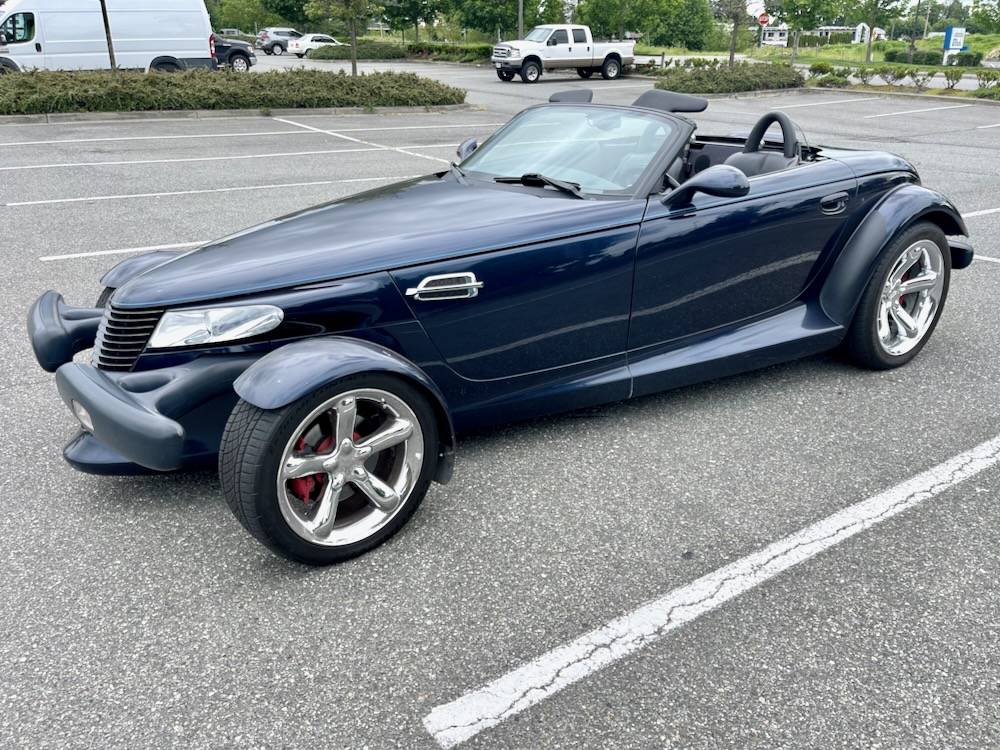 This (pictured above) is actually a 2001 Chrysler Prowler for sale in Burlington, WA. It has just over 70,000 miles on the clock and can be yours for a listed price of $32,500. Presented in popular Prowler Purple (that may not be the actual name, but come on, you know what it is), this Prowler has a long and detailed history. While currently on the West Coast, it started life in the Midwest, moved East and finally made its way to Washington. Despite all that, it is in excellent condition and ready to roll.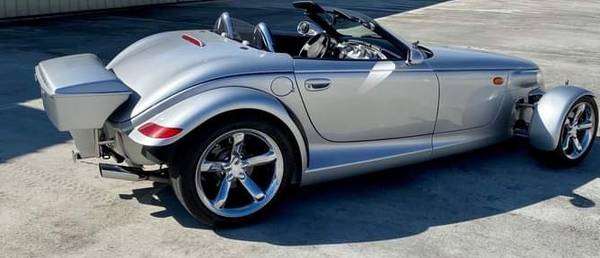 Above is this Plymouth Prowler for sale in Florida for $33,500. It seems prices are relatively steady on these cars. This one may justify the extra grand, given it is showing just over 20,000 miles on the odometer. The seller doesn't say much else about it, but it does have a unique detachable trunk. This is not only reminiscent of days gone by (the 1920s and before), but is also functional. There is a reason you could buy a matching trailer with these, and it's because they don't have much storage space.