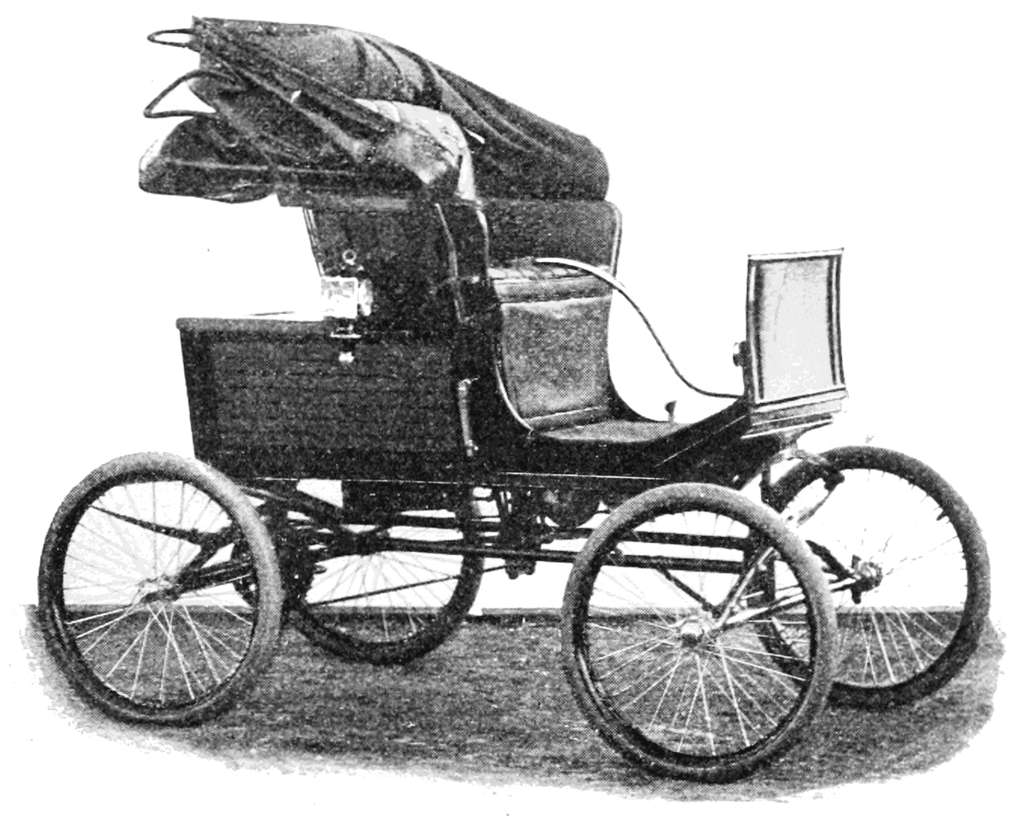 On this day in automotive history, Charles A. Clark took delivery of a Locomobile Stanley No. 2 in Jacksonville, Florida, becoming the first in the state to own a factory-built automobile. According to a Florida Times-Union & Citizen article, crowds drew as Clark, an undertaker, as he drove the first car in Florida into the city center. Many expressed delight, wishing to take rides in the new contraption, to which Clark gladly obliged.
The newspaper described the event, saying, "Several professional men announced their intention of duplicating the order immediately. Mr. Clark… has the assurances of several prominent people here that his lead will be followed by them as soon as the factory is able to supply the machine."
Automotive History in Florida
The newspaper article detailed the car, stating, "The Locomobile resembles a rubber-tired driving buggy in its outward appearance, except that no allowance is made for attaching a horse." Oh, where, oh where, could my horse be? It went on, "The Locomobile is supplied with water and gasoline tanks and can run forty miles on one charge of water and seventy-five miles with one of gasoline… A brake is attached to the rear axle that will stop the machine in a much shorter space than a horse can be stopped." At the time, the steam-powered Stanley No. 2 would have cost $650, about $21,500 in 2022, and could travel 40 miles on a tank of water.
Following the debut of the first car in Florida, many others soon began to appear. Just three months later, one C.W. Seamans drove another Locomobile on a Florida beach. He covered three miles in just six minutes, causing one newspaper reporter to describe the event as "about as rare a thing as a shooting star in Purgatory." Florida beaches, Daytona specifically, became a proving grounds for many drivers in the years that followed.
First Speeding Ticket in Jacksonville, Florida
By the time 1904 rolled around, some 40 people had brought cars into Jacksonville. Many of them formed the Jacksonville Automobile Club with a mission to promote smooth roads for their new cars. There must have been at least one good road, as records indicate a police officer issued the first Jacksonville speeding ticket on April 30, 1904. After exceeding the six mile per hour speed limit, the driver faced arrest and had to pay a fine.
As the roads became more crowded with cars, accidents became a regular occurrence in Jacksonville. In 1906, authorities recorded nine crashes, three of which involved collisions with horses. That same year, Jacksonville's first automaker, Southern Automobile Manufacturing Company opened its production facility. About five cars left the factory per day, each with a $400 price tag. As of 2019, 803,049 registered vehicles existed in Duval County. Jacksonville's automotive history is like that of many American cities, full of firsts, worsts and thirsts for speed. What a time to be alive. Today is good too, though.
Special thanks to John W. Cowart. His 2004 article provided much of the above info.