International Harveter doesn't just make combines, they are are combine. What? The company was founded during the merger of McCormick Harvesting Machine Company, Deering Harvester Company, Milwaukee Harvesting Machine Co., Plano Manufacturing Co. and Warder, Bushnell, and Glessner in 1902. While IH initially focused on agricultural machinery, such as large tractors, the business began truck production in 1907 at the company's McCormick Works factory in Chicago. While International Harvester was commercially successful building and selling large trucks and farm equipment, the launch of their Jeep competitor, the Scout, would become the company's most successful consumer vehicle to date. The first International Harvester Scout left the assembly line on this day in 1960 for the 1961 model year.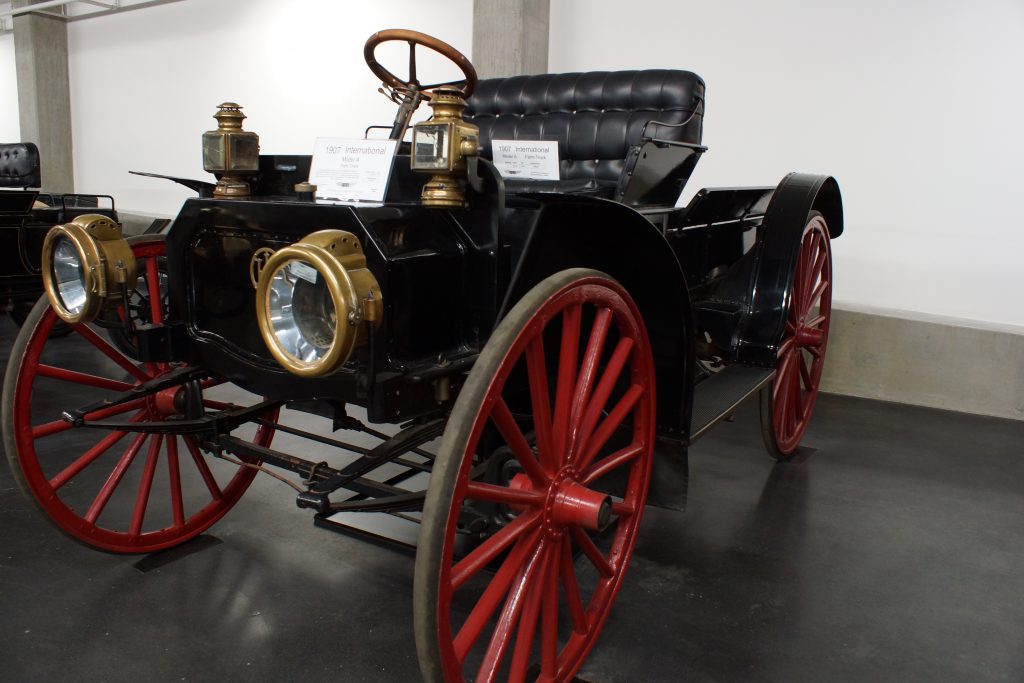 Manufactured in Fort Wayne, Indiana, the Scout featured a variety of two door body styles. These included a full length roof, half cab pickup or a soft top, each available with a 4×4 drivetrain. The first Scout, the Scout 80, saw the end of the line 1966 with the introduction of the 800. The 810 followed in 1971. The Scout II also debuted in that year. The latter would remain in production through 1980, when Scout production came to an end. 

The International Harvester marque and tractor business was sold off in 1985, and the company changed its name to Navistar. It exists today manufacturing large trucks, buses and defense vehicles. Today the International Harvester legacy lives on as Case IH agricultural vehicles.