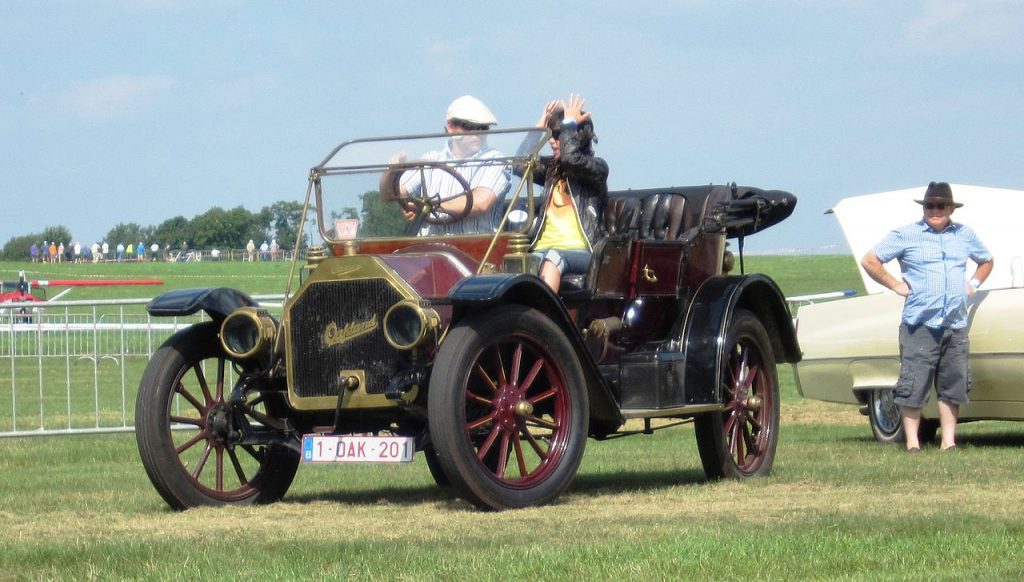 After just one year of production, Oakland Motor Car Company principal founder Edward Murphy sold half the company to General Motors on this day in 1909. General Motors had been founded just four months prior, and already had a stake in Buick and Oldsmobile. When Murphy died the following summer, GM founder William Durant made sure his new company acquired the rest of Oakland's stock.
Oakland became GM's entry level car, where it competed with the Ford Model T. Sales were modest for the Oakland division, but the introduction of a V8 in 1916 pushed sales to about 35,000 for the year. When GM acquired Chevrolet in 1917, a company also co-founded by Durant, Oakland moved up a slot on the price ladder. Though it sat above Chevy, GM had a long list of makes to place above it. In the early 1920s, those interested in more power and style could opt for, in ascending order of price, cars such as Oldsmobile, Buick and Cadillac. By the middle of the decade, General Motors leadership saw gaps in their product line.
Oakland and Pontiac become one
To attract new buyers, GM introduced the Companion Make Program. This system introduced Lasalle, which fit between Buick and Cadillac, as well as Marquette and Viking to sit between Buick and Oldsmobile. However, Pontiac became the first companion make GM introduced, which fit between Chevrolet and Oakland.
In 1926, Pontiac's first year of production, it sold 49,875 units. By 1929 Pontiac sold 163,000 more cars than its parent, Oakland. These figures and the onset of the Great Depression sealed Oakland's fate. In 1931 Pontiac absorbed Oakland Motor Car Company, making it the first and only companion make to outlast its parent.