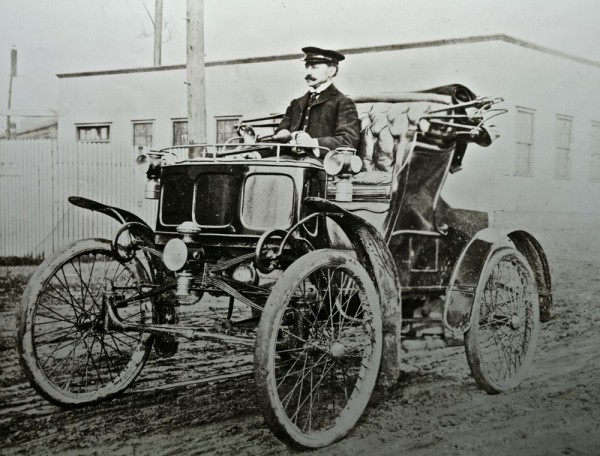 On this day in 1898, James Packard purchased a Winton Automobile, the 12th one of the make produced. Packard found himself dissatisfied with his new vehicle, which is strange, seeing as there was hardly, if anything, to compare it to at the time. In any case, he took his complaints directly to Alexander Winton, the founder of the car company. Any suggestions for improvement that Packard may have offered were waved off with a smirk and some phrase was uttered along the lines of, "If you think you can do better, then do so." Packard took the challenge to heart. On November 6, 1899, the first Packard automobile was completed in Warren, Ohio.
In September 1900 James and his brother William founded the Ohio Automobile Company to produce Packard cars. On October 13, 1902 the name was changed to Packard. While many automobiles were selling between $500 and $1,500 at the time, James Packard focused on the luxury market. The starting price for a Packard in 1903 was $2,300, about $71,000 in 2020.
Throughout the Great Depression Packard remained popular with movie stars, royalty and others of wealth. Following World War II, a series of poor management decisions led to declining sales. In an attempt to save the company, a merger was arranged with Studebaker in the mid 1950s. The deal effectively killed Packard when the new president of Studebaker-Packard ended manufacturing of the cars in Detroit. The last true Packard left the factory on June 25, 1956.
The name continued to be used on what were effectively rebadged Studebakers through 1958. But when the recession of 1958 hit, the badge was discontinued as well. The final Packard branded car would roll off the assembly line in 1958, with hardly a shadow of luxury the line once represented.