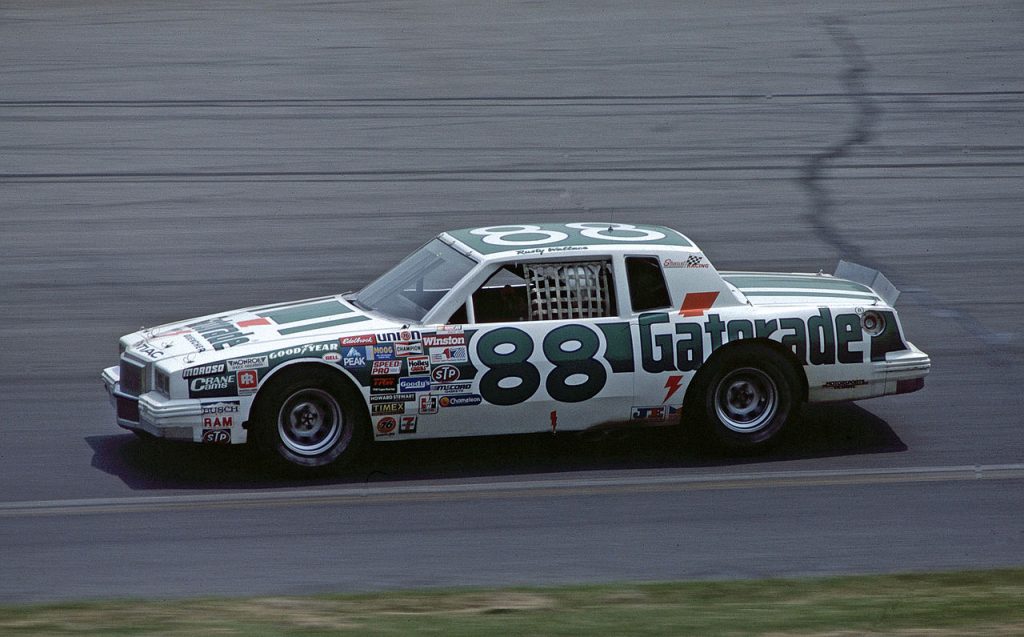 NASCAR Hall of Fame inductee Rusty Wallace was born on this day in 1956 in Arnold, Missouri. Before hitting the NASCAR circuit, a young Rusty made a name for himself on short tracks across Florida. This included winning two local championships. After grabbing Rookie of the Year honors for the United States Auto Club's Stock Car division, Rusty leapt into the ring with the big boys.
In his NASCAR debut at Atlanta in 1980, Rusty drove a Chevrolet for Roger Penske, and earned a second place finish. Over the course of the next three years, the young driver only appeared on a NASCAR track nine more times. In 1984 he was finally able to earn his rookie credentials when he joined the circuit full time. That year he drove the number 88 Pontiac and had seven top ten finishes. With a fourth place best, he was just out of reach of the podium. At the end of the season he was 14th on the points bracket, which earned him Rookie of the Year.
Rusty would snag his first checkers at the 1986 Valleydale 500 at Bristol Motor Speedway. During his 25 year career, Rusty snagged 55 first places and 349 top tens out of 706 races. His best overall year came in 1989, when he was crowned champion of the Winston Cup Series.
Following his racing retirement in 2005, Rusty turned to broadcast, covering racing events for ESPN. He also maintained car ownership over several NASCAR racers. In 2005 he broke ground on his own race track in Iowa, which held its first NASCAR event the following year.
Rusty has won many awards and honors over the years. This includes the 1988 and 1993 Richard Petty Driver of the Year award and in 2013 he was inducted into the NASCAR Hall of Fame and the International Motorsports Hall of Fame.