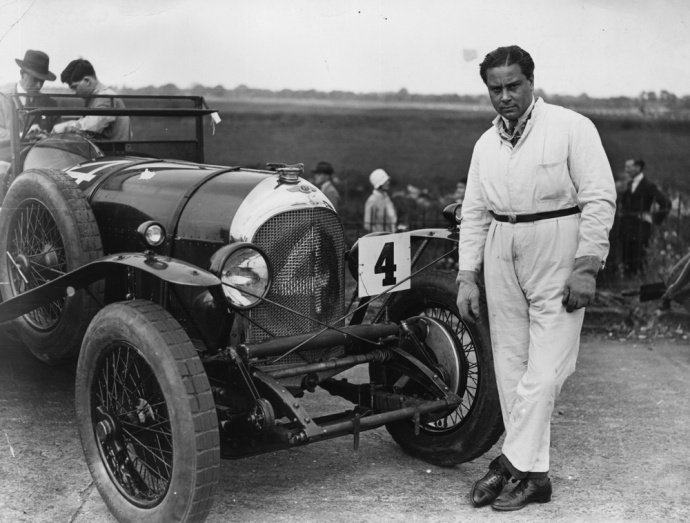 On this day in 1948, British auto racer "Bentley Boy" Woolf Barnato passed away at the age of 52.  Barnato began his racing career in 1921, just two years after Bentley was founded, when he imported a Locomobile from the US to race at the Brooklands Easter meeting. Not long after, he earned the chance to drive a prototype Bentley 3 liter, and he became hooked on the brand. His love of Bentley led to him heavily investing in the company, a move that would keep the automaker afloat. 
Using a large inheritance, Barnato purchased a controlling share of the struggling Bentley Motors in the mid 1920s, saving it from bankruptcy. It would be from behind the wheel of a Bentley that he would win the 24 Hours of Le Mans three times, in 1928, 1929 and 1930. These victories helped to secure the future of the company. Also in 1930, he drove a Bentley in the Blue Train Races from Cannes, France to London, England. He won the race, which was part of a bet made with friends at a bar.
From 1940 to 1945, Banato served as a Wing-Commander with the Royal Air Force, responsible for the protection of aircraft factories against Nazi Luftwaffe bombing raids. He passed away in 1948 following complications with a surgery related to cancer. He is buried at St Jude's Church in Englefield Green, Surrey.