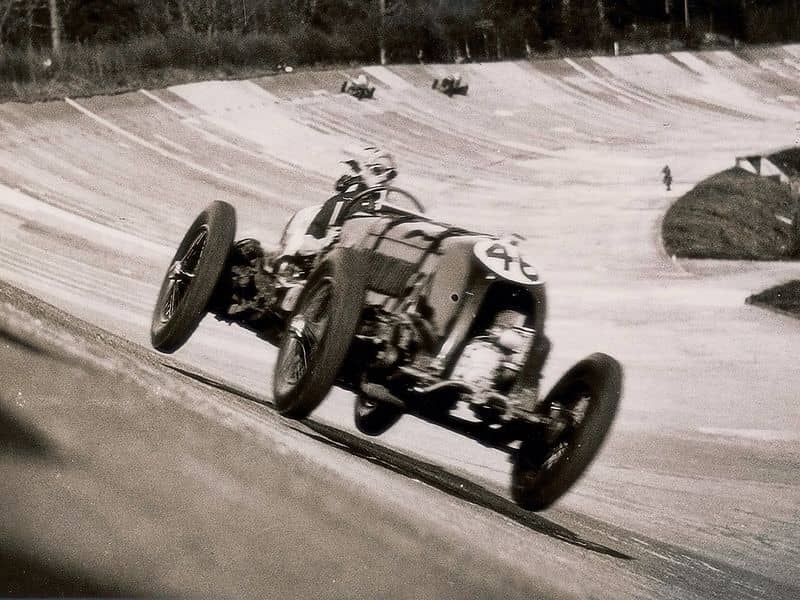 On July 26, 1896, a legend was born in the world of motorsport. Tim Birkin, a British race car driver, would go on to become one of the most daring and influential figures in the history of racing. His passion for speed and relentless pursuit of innovation earned him a place among the famous "Bentley Boys" and helped drive the creation of the iconic "blower Bentley."
Early Years and Entry into Racing
In 1921, Tim Birkin's journey into motorsport began when he entered a few races at the renowned Brooklands circuit. However, family and business obligations forced him to take a break from racing until 1927, when he returned to compete in a six-hour race with a three-litre Bentley. This event reignited his passion for racing, and in 1928, he acquired a 4½ litre car and rejoined the tracks against his family's wishes.
Tim Birkin and the Birth of the "Blower Bentley"
Tim Birkin's desire for more power and speed led him to believe in supercharging the 4½ litre Bentley. Despite Bentley Motors' refusal to create the supercharged model, Birkin was undeterred. With the help of Clive Gallop and supercharger specialist Amherst Villiers, and the financial support of Dorothy Paget, he rebuilt the car with a massive Roots-type supercharger in front of the radiator. This groundbreaking innovation gave birth to the 242 bhp "blower Bentley."
Le Mans and Grand Prix Triumphs
In 1928, Birkin competed in the iconic Le Mans race, leading the first twenty laps until a mechanical issue forced him to drop back, finishing fifth. However, the following year, partnering with Woolf Barnato, Birkin clinched victory at Le Mans, showcasing the power of the "Speed Six" Bentley.
In 1930, Birkin etched his name into Grand Prix history at the Pau Grand Prix in France. Driving a stripped-down blower Bentley, he battled against Bugatti's top drivers, ultimately securing a historic second place. His relentless pursuit and fearlessness on the track made him a fan favorite during the Vintage Racing era.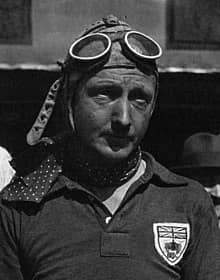 Tragedy strikes
Tragically, Birkin's life took a turn for the worse at the end of 1930 when Bentley Motors withdrew from racing and closed down the following year. Despite his setbacks, Birkin continued to race and achieved significant victories, including winning Le Mans with Earl Howe in an Alfa Romeo.
On May 7, 1933 he started the Tripoli Grand Prix in a new 3 L Maserati 8C, finishing third. However, during a pit stop Birkin burnt his arm badly against the hot exhaust pipe while attempting to retrieve a cigarette lighter. What followed next is up for debate, but it is believed that the wound turned septic, whilst others say Birkin suffered from a malaria attack. In either case, likely a combination of both, he died on on June 22, 1933. He was only thirty-six years old at the time of his passing. Birkin was buried in the churchyard at St. Nicholas Church, Blakeney, Norfolk.
Tim Birkin's spirit and contributions to motorsport were immortalized in various ways. His life story was portrayed in the TV drama "Full Throttle," with comedian Rowan Atkinson playing the role of Birkin. Additionally, Bentley released a limited edition car, "The Birkin Arnage," in his honor, and MTM produced a "Birkin Edition" of the Bentley Continental GT.
The legacy of Tim Birkin
Tim Birkin's legacy lives on as a symbol of fearlessness, determination, and innovation in the world of motorsport. His relentless pursuit of speed and power resulted in the creation of the legendary "blower Bentley," and his fearless driving on the track captivated racing enthusiasts during the Vintage Racing era. Birkin's indomitable spirit will forever be remembered, and his impact on the racing world remains a testament to the true essence of a racing legend.