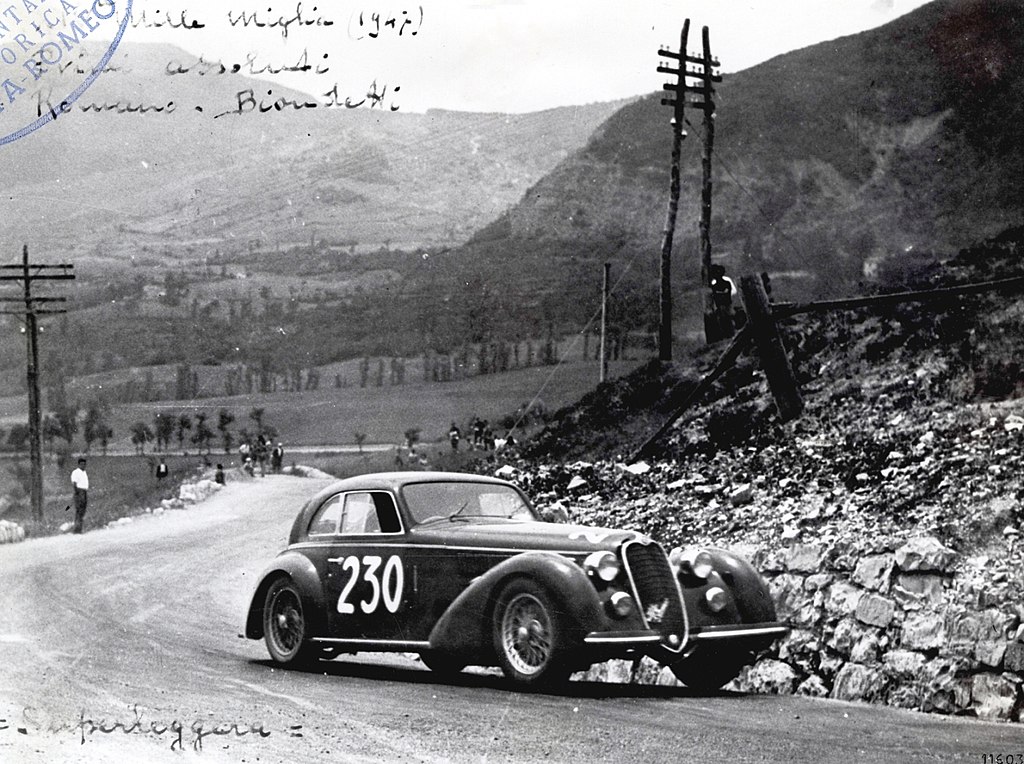 The Mille Miglia was an open road endurance race that took place in Italy 24 times from 1927 to 1957. It was on this day in 1947 the first post WWII race took place. The race was won by Italians Clemente Biondetti and Emilio Romano who drove an Alfa Romeo 8C 2900 B Berlinetta Touring.
The races began in 1927 when Aymo Maggi and Franco Mazzotti, along with a group of investors, established the race because they were upset about the Italian Grand Prix being moved from their home town of Brescia. The designed a figure-eight type course that ran approximately one thousand miles on public roads. One thousand miles in Italian is "Mille Miglia," although the first race was actually 1,005 miles. The first event started with 77 racers, of which 51 made it to the finish line. Coming in first was Ferdinando Minoia and Giuseppe Morando driving an OM 665 S.
The Mille Miglia helped make cars such as Ferrari, Alfa Romeo, BMW and Porsche famous for their racing capabilities. From 1941 to 1946 the race was not held due to World War II. In 1957 two fatal accidents in the race led to it being ended indefinitely. One accident that year took the lives of the driver and navigator, as well as 9 spectators. The last Mille Miglia was won by Piero Taruffi driving a Ferrari 315 S.