Imagine there's no…eh, it's got it all. It, being the Rolls-Royce originally owned by Beatle John Lennon, which sold at auction for $2,229,000 on this day in 1985. Lennon purchased the Rolls-Royce Phantom V Limousine at age 25, making it just the second car he ever purchased, the first was a 1965 Ferrari 330 GT just six months earlier. As luxurious as the RR was, it just didn't suit his taste when it left the factory. Lennon soon had his way with it. He converted the rear seat into a fold down bed, tinted the windows and installed a TV. He also added telephone, refrigerator and a custom sound system. Of course, the original black paint simply wouldn't do either. Inspired by a psychedelically themed camper he purchased for his garden, he hired the same gypsies who hand painted it to give his car the treatment.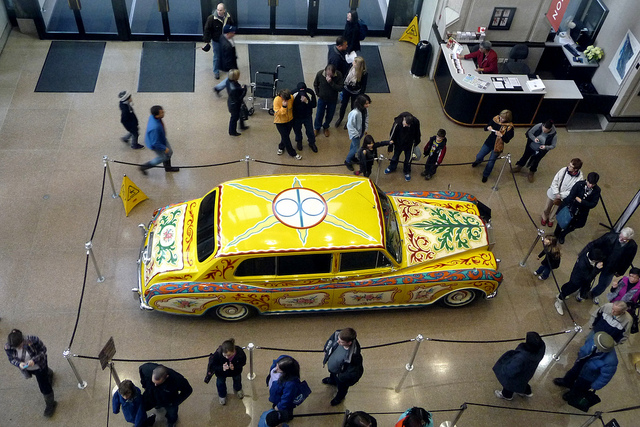 The Rolls-Royce served as a primary means of transport for the Beatles between 1966 and 1969. Lennon then shipped it to the US in 1970 when he moved to New York. From there he would rent the car out to other big names, including Moody Blues, Bob Dylan and The Rolling Stones.
From tax lien to multi million dollar Rolls-Royce
In 1977 Lennon ran into a bit of trouble with the Internal Revenue Service and donated the vehicle to the Smithsonian Institute for $225,000 in tax credit. The Cooper-Hewitt Museum displayed it for a few years until it was placed in storage. The reason they hid it from the public: the museum could not afford the insurance required for full-time viewing. This eventually led to it being auctioned by Sotheby's on this day in 1985. They catalog placed a value of $300,000 on John Lennon's Rolls-Royce. (Who were Rolls and Royce?)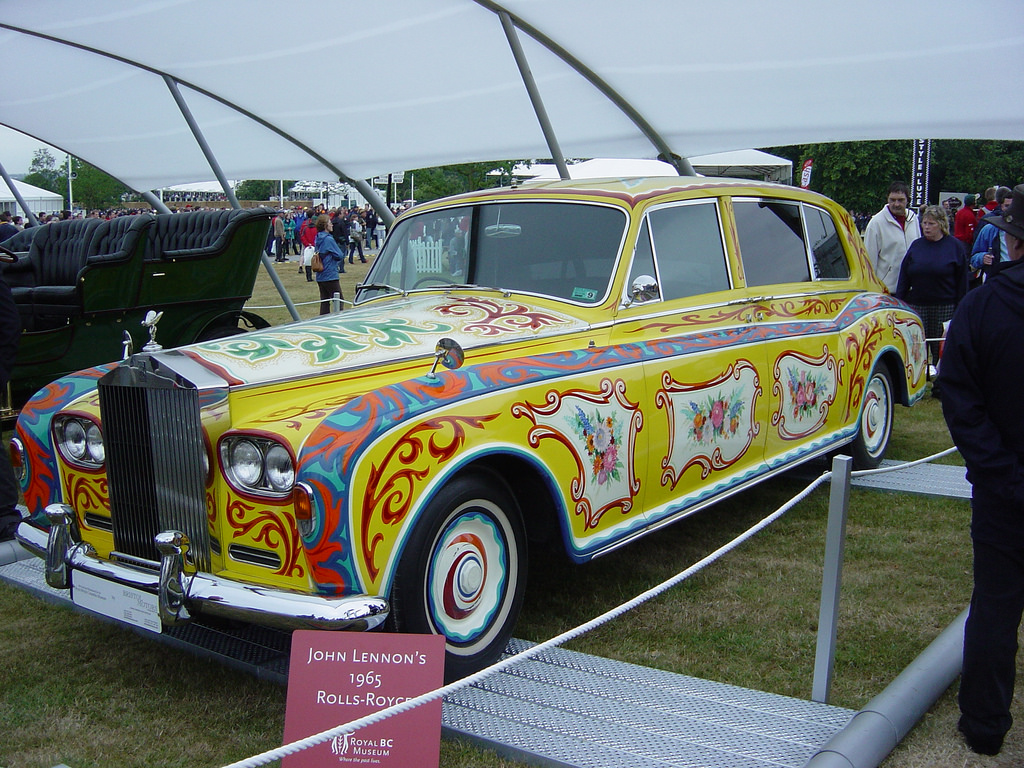 When the hammer dropped it crossed the block for an astonishing $2,229,000 and Jim Pattison was the winning bidder. He purchased the vehicle to show it at his Ripley's Believe It or Not Museum in South Carolina. Two years later he gifted the vehicle to the Government of British Columbia, Canada. It is now on display at the Royal British Columbia Museum in Victoria, B.C.