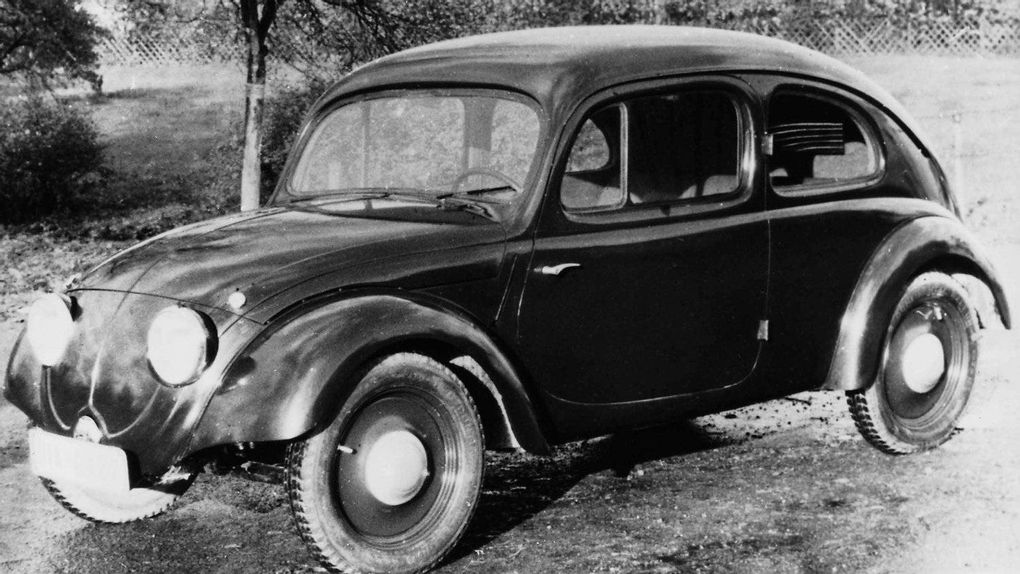 Volkswagen was officially founded by the German Labor Front under Nazi rule on this day in 1937 at the command of Adolf Hitler. Work on the car had already began in the years prior, as Hitler as stern in his effort to mobilize his countrymen. Hitler aimed to produce an extremely affordable, highly reliable automobile; Volkswagen translates to "people's car." The result would ultimately be the Volkswagen Type 1, often referred to as the Bug or Beetle.
The Nazis hired Austrian automotive engineer Ferdinand Porsche to head the endeavor in 1934. He had previously indicated he had a keen interest in small cars with air-cooled engines, which is what Hitler desired. Following the release of several prototypes, a small quantity of production vehicles began off the assembly line in 1938 before WWII broke out the next year. The Volkswagen Type 1 would begin mass production following the end of the war. The VW plant at Wolfsburg became central to rebuilding Germany in the late 1940s and 1950s.
The Beetle would eventually surpass the Model T as the most produced car ever, all while remaining relatively unchanged until the final one rolled off the assembly line in 2003. Though it no longer holds the title of most produced, newer vehicles that have certainly did not maintain the same body style and engineering for multiple decades.