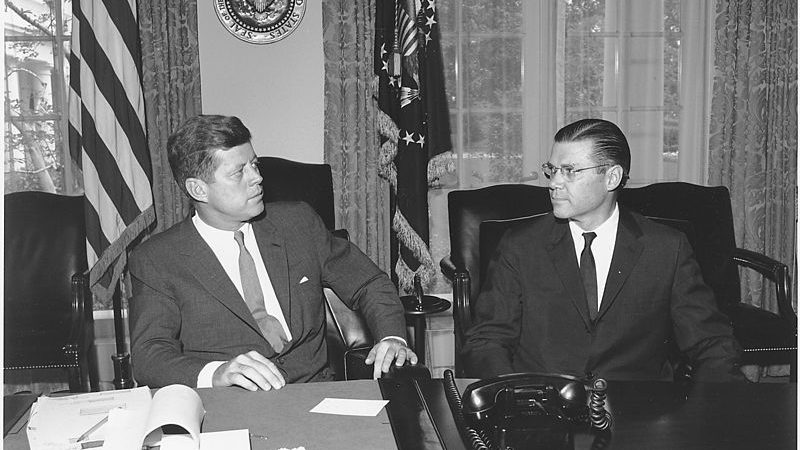 When Robert Strange McNamara was serving in the US Air Force during WWII, he made a strong impression on his colonel, Charles "Tex" Thornton. Following the war, Thornton recruited McNamara and eight other military men to form a consulting business. Their goal was to help big business readjust to civilian production. Ford Motor Company, then led by Henry Ford II, was losing major money in that era, and needed the help. Ford hired the group to reform its administration and turn the company around.
Soon after landing at Ford, the higher ups began calling the newbies the "Quiz Kids." The team rebranded themselves as the "Whiz Kids" as they proved their methods worked. McNamara began his career at Ford as the manager of planning and financial analysis, but quickly worked his way up the ladder.
McNamara is among the major players responsible for turning the two seat Thunderbird into a high selling four-seater. One of the largest projects he worked on was the introduction of the Ford Falcon in 1959. This small, economic car proved to be highly successful. The next year, on this day in 1960, Ford promoted Robert McNamara to president of the company. He became the first person from outside the Ford family to hold the position since the company's founding when John S. Gray held the title. After just five weeks on the job, the Kennedy administration offered the position of Secretary of Defense, which he accepted.