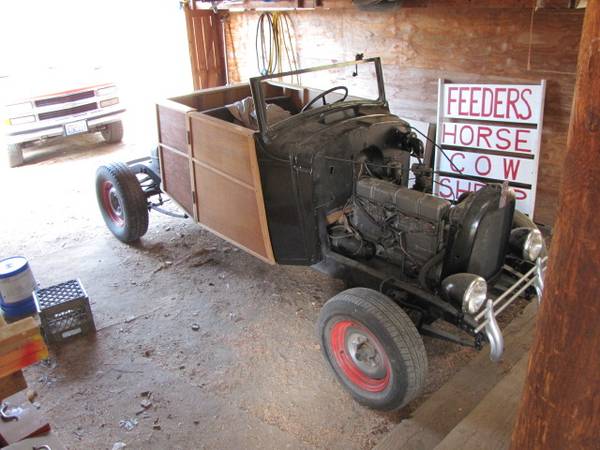 Crazy deal alert! Finding any car that is running and driving for under $3,000 is nearly impossible these days. But getting your hands on a home built hot rod that is just about ready to rock for that price is like finding a unicorn in the middle of the ocean. No, we're not talking about narwhals either. This here is listed as a 1936 Woody that is built on a Chevrolet truck frame. It's got a rebuilt 235 that still needs to be broken in (no problem!) and a list of other goodies that makes me wondering why I am not driving across the state to get this right now. Let's take a closer look at this hot rod for sale on Craigslist near Spokane, WA.
Hot rod build sheet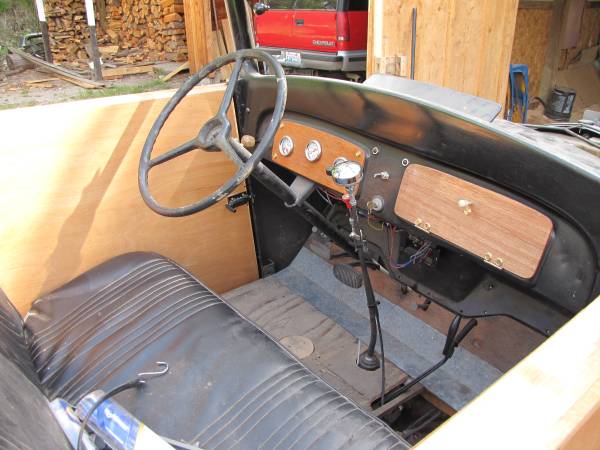 Powering this custom hot rod is one of Chevrolet's most durable engines, a Stovebolt 235. It doesn't state what year this one is from, but this six cylinder first hit the market in 1941. It appeared in many different Chevrolet cars, including the first generation Corvette (C1), before being replaced in 1962. Depending on the year and model, assuming it is stock, it could make anywhere from 90 to 155 horsepower.
Connected to the Stovebolt is a 1935 Chevrolet 3 speed transmission w/under drive and a 411 differential. The seller claims the brakes are good, the tires are new and the exhaust is sound, and probably sounds great too. There is not a whole lot to this car… no top, no hood, no just about anything. But who cares! It's rad. It looks cool. It brings smiles to hose who pass it and those who drive it. The wood body is even equipped with a hand built "steamer trunk" for storage and hiding the gas tank. It all sits on a bobbed rear frame. This wasn't necessarily a cheap build in terms of labor, but it is a low cost hot rod for the next owner.
Cheap hot rod for sale
So what makes this hot rod cheap? It doesn't have a title and it needs a state inspection. Honestly, that probably won't be that big of deal for a car of this, um vintage. So long as it passes safety checks, you'll probably be good to cruise for years to come. Listed at just $2,950, this Craigslist hot rod is begging for the open road. Will you be the one to drive the good times?