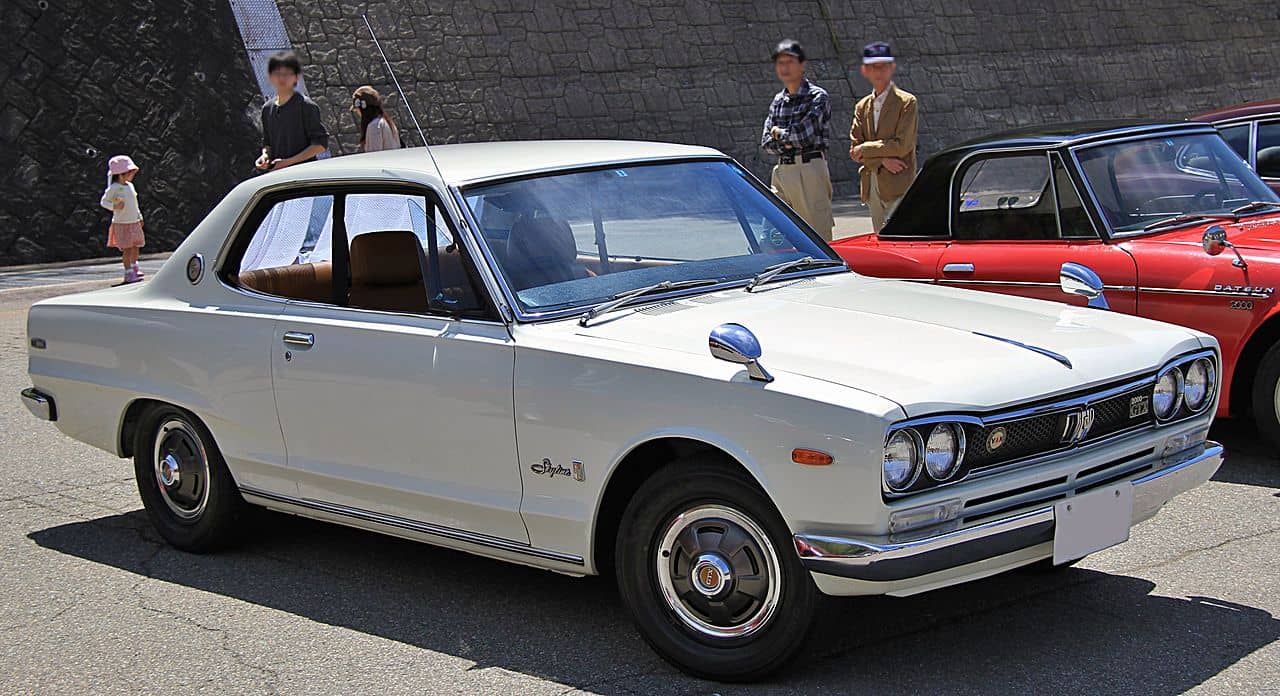 The Nissan Skyline has evolved from a modest family car to a legendary nameplate associated with high-performance and cutting-edge technology. The story of the Nissan Skyline began in the late 1950s when the Prince Motor Company, a Japanese automaker, introduced the first Skyline model in 1957. Prince had developed a reputation for building quality vehicles, and the Skyline quickly gained recognition for its innovative engineering and stylish design. In 1966, Nissan acquired Prince Motor Company, merging their resources and expertise. This acquisition marked a pivotal moment for the Skyline, as it became part of Nissan's lineup and continued to evolve with new technologies and design philosophies. On August 20, 1969, Nissan announced several improvements to the Nissan Skyline 1500 series, via the press release shown below.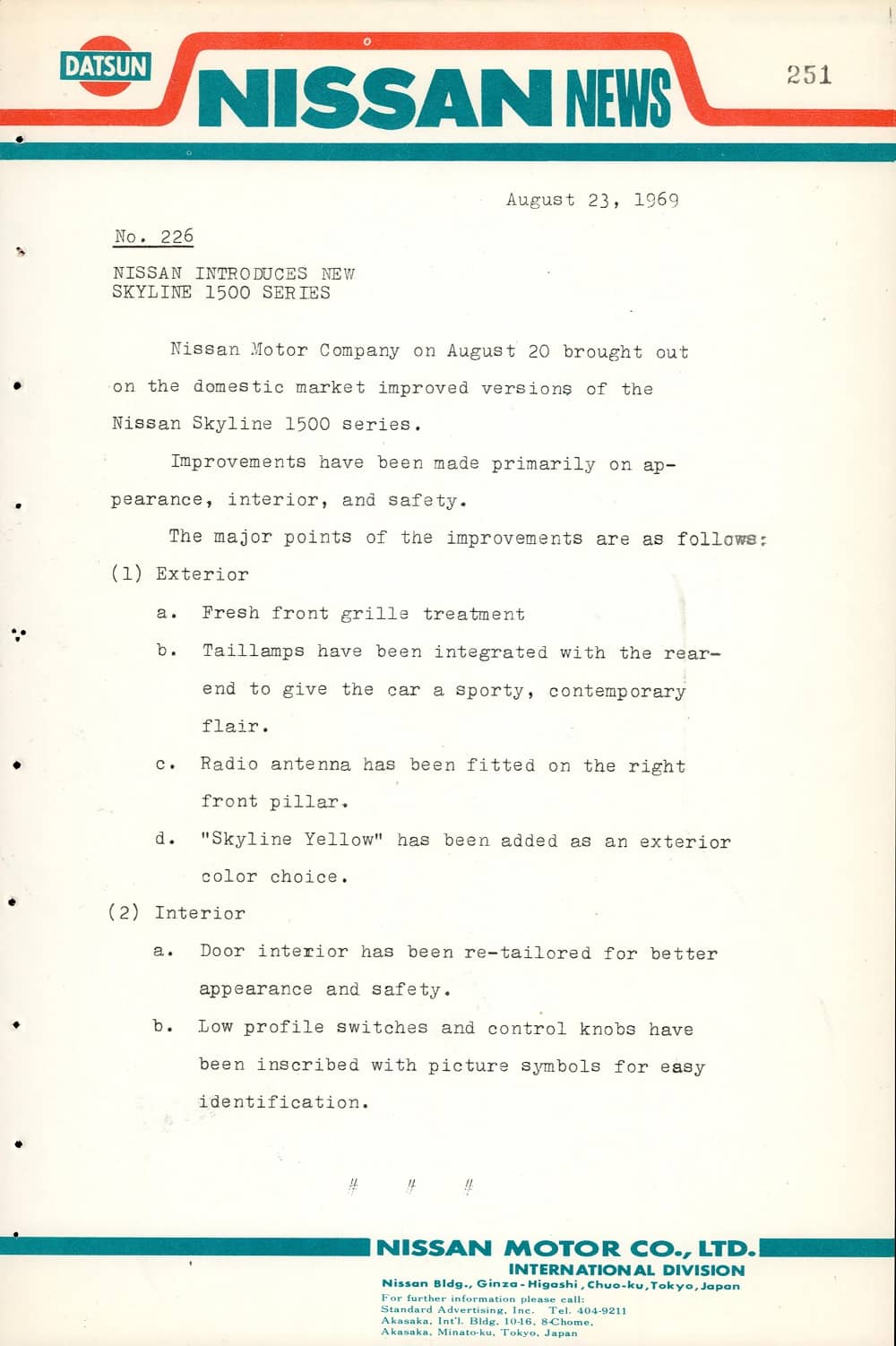 Nissan Skyline today
Fast forward to the present day, and the Skyline nameplate lives on in models like the Nissan Skyline GT-R (now simply known as the Nissan GT-R). The GT-R has become a symbol of Nissan's engineering prowess, consistently pushing the boundaries of what a sports car can achieve.
The Nissan Skyline's journey from its early days as a family car to its status as a performance icon reflects the evolution of the automotive industry itself. Through innovation, technological advancement, and a commitment to excellence, the Skyline has cemented its place in the annals of automotive history.