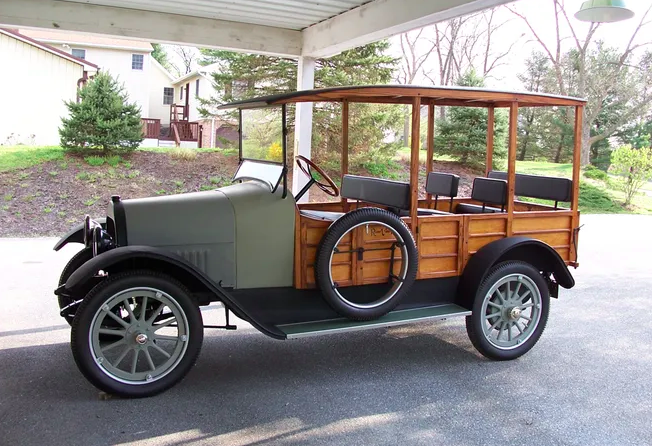 Founded in 1905 in York, Pennsylvania, as the York Motor Car Company, A.P. Broomell sought to build the finest automobiles on the planet. He badged his vehicles to reflect that, leading to the marque to become known as Pullman. This of course is in reference to the high class rail cars, but the two companies are unrelated. By 1914, Pullman automobiles cost about six times as much as a Model T, which could be had for around $500 that year. The luxury vehicles carried marketing such as "Not Only The Best at the Price But the Best at Any Price."
The Six Wheeled Pullman Automobile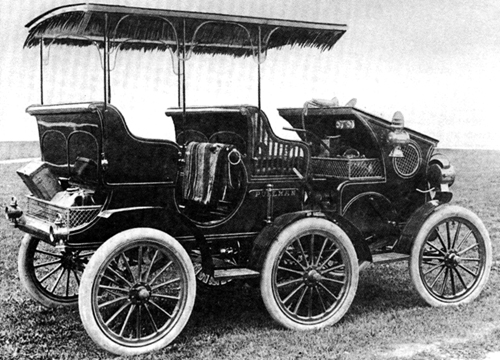 Pullman vehicles generally sat apart from the competition, but one such car truly stood out. Built in 1903 as a prototype prior to the official company founding, the first Pullman featured three axles spaced evenly apart, giving the ride a six-wheel configuration. This was undoubtedly an attempt to make the car look more like the train it was named after. Unfortunately, the design suffered from major flaws that caused it to teeter-totter. The car proved difficult to control and eventually crashed. It's engine and other components were stripped and reused in a more conventional four-wheel vehicle.
The End of Pullman Automobiles
After more than a decade of development, production seemed to be in a good place. In 1915 a new plant manager was hired from Detroit in an attempt to further improve output. However, Henry Hayden's arrival would be the beginning of the end for Pullman automobiles. He claimed to have many orders and the plant ran at optimal capacity in the months following his start, pumping out 36 cars per day. Each were loaded on trains and sent to dealers around the country. Despite the shipment of cars, payment for them seemed to be nearly non-existent. An internal investigation found Hayden made up many of the orders and stored the cars in warehouses around the country. So many discrepancies were found that the company had no choice but to declare bankruptcy.
An attempt to reorganize the company failed, as did an effort to secure a government contract for World War I truck production. Alas, the company's assets were sent to the auction block on this day in 1917, ending the history of Pullman automobiles and the York Motor Car Company. In the end, approximately 23,380 Pullman cars left the assembly line. At last count, just 27 are known to still exist.