Industry giant Lido "Lee" Anthony Iacocca was elected chairman of Chrysler on this day in 1979, 10 months after joining the company as president. It was Lee's career at Ford Motor Company that would lead him to the top of Chrysler. As a vice president at Ford more than a decade prior Iacocca was instrumental in the introduction of the Ford Mustang. From there he forecast the need for fuel efficient, domestically made cars, which led to the development of the Pinto. He became president of Ford in 1970 but Henry Ford II fired him unceremoniously in 1978. He attributed the event to fundamentally different business ideologies than those of Ford II (even though Ford saw a profit of more than $2 billion in Iacocca's final year).
The Chrysler Bailout
In the late 1970s Chrysler was nearing complete failure, losing millions of dollars every month. At the time of Iacocca's firing from Ford the Chrysler Corporation was strongly courting the automotive superstar. Iacocca accepted the challenge of saving Chrysler. Shortly after taking the chairman role Iacocca approached congress and asked for and secured a bailout of $1.5 billion. There were certain stipulations for Chrysler, such as abandoning the development of a turbine engine, which was nearly production ready in 1979, after more than 20 years of development.
The cash infusion made it possible to manufacture the highly successful K-Car line. which included the Dodge Aries and Plymouth Reliant, starting in 1981. These cars were based on design proposals that Iacocca brought over from Ford, but had been rejected by Henry Ford II. In 1983 another Ford project that never moved forward thanks to Hank the Deuce found its way into production at Chrysler: the minivan. Iacocca and Hal Sperlich had headed design and development of the Ford Carousell, the predecessor to what would become the Dodge Caravan and Plymouth Voyager.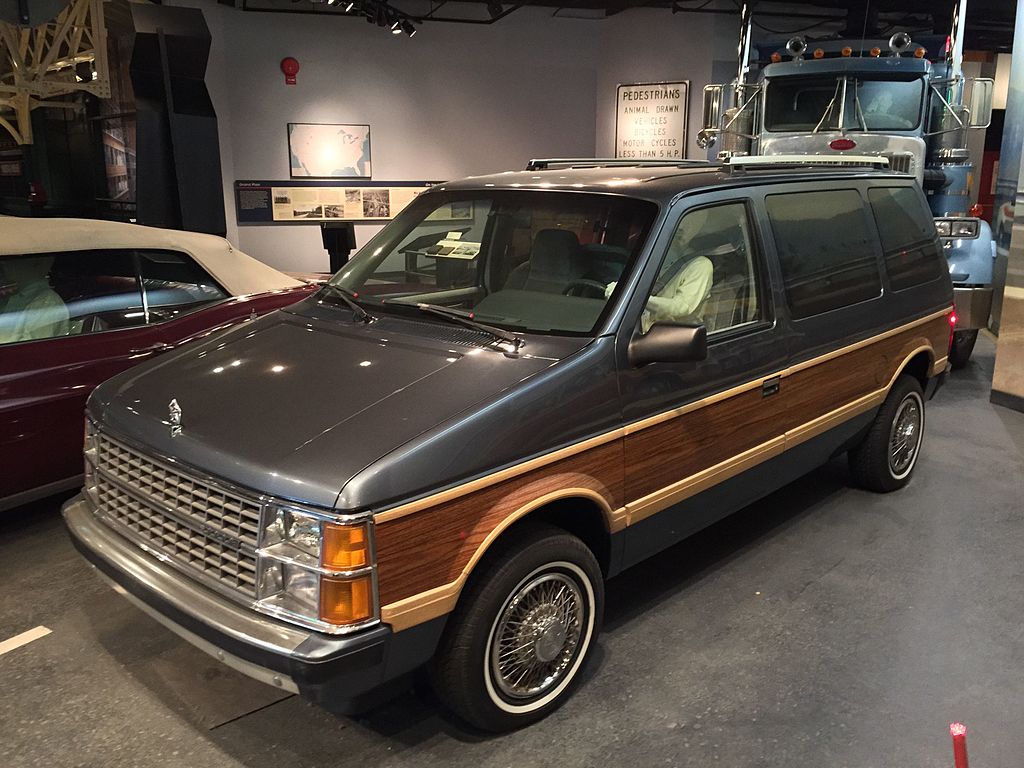 For the next 25 years the Caravan and Voyager would lead automobile sales across the nation. Iacocca wasn't done yet. In 1987 he led Chrysler's acquisition of AMC, giving the company a much needed SUV line in Jeep. Iacocca retired as president, CEO and chairman of Chrysler in 1992.