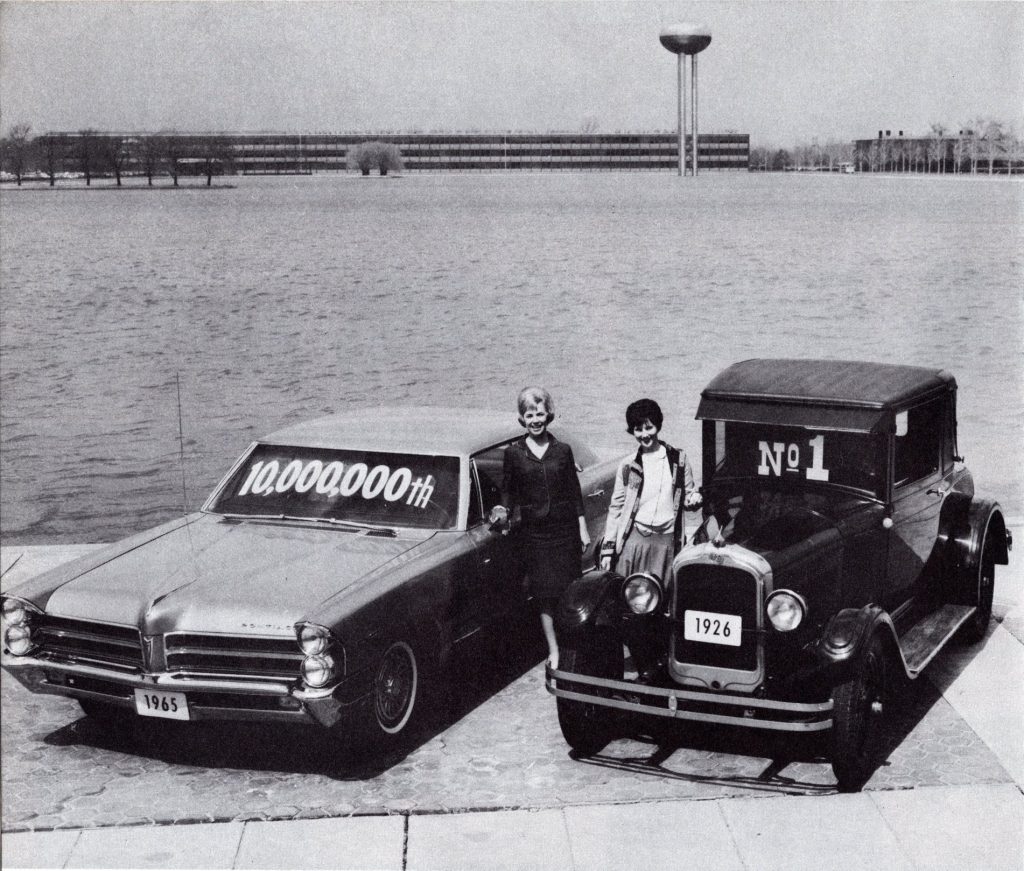 Pontiac was founded in 1926 as a companion marque to Oakland, which was also owned by General Motors. The first Pontiac car, the Pontiac Series 6-27, was introduced in 1926 and was powered by a six-cylinder engine. The brand quickly gained a reputation for producing reliable and affordable cars.
In the 1950s, Pontiac began to differentiate itself from other GM brands by producing performance-oriented cars. In 1955, the company introduced the Pontiac V8 engine, which was more powerful than other engines of its time. The engine was used in the iconic Pontiac Bonneville, which was introduced in 1957 and was known for its sleek styling and performance.
One of the most popular Pontiac models of all time is the GTO, which was introduced in 1964. The GTO was widely considered to be the first muscle car and was powered by a V8 engine. The car was an instant hit and helped to solidify Pontiac's reputation as a maker of high-performance cars. John DeLorean, who was one of the executives at Pontiac in the 1960s, was instrumental in the development of the GTO. DeLorean was known for his innovative ideas and his ability to create cars that appealed to a younger generation of car buyers. He later left Pontiac to start his own car company, the DeLorean Motor Company.
The ten millionth Pontiac and beyond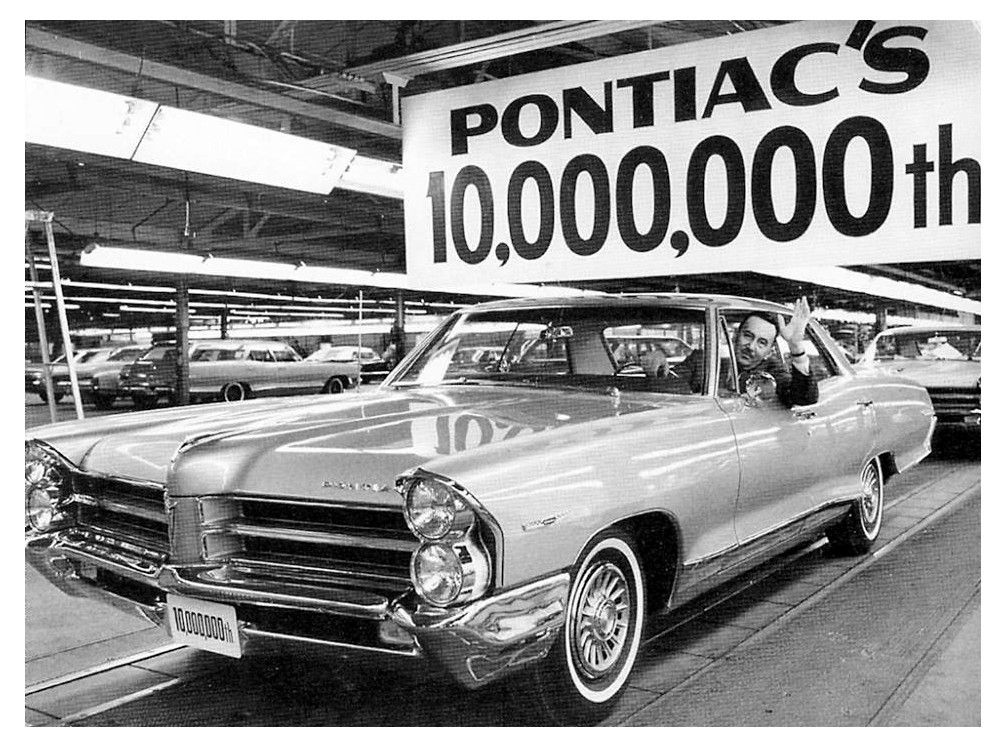 On this day in 1965, the ten millionth Pontiac car was produced, a gold Pontiac Catalina sedan. It was driven off the assembly line by Pete Estes, who was the general manager of Pontiac at the time.
In the 1970s and 1980s, Pontiac continued to produce popular models such as the Firebird, which was often used in movies and TV shows, and the Grand Prix, which was known for its sporty styling and handling. The Firebird was particularly popular, thanks in part to its appearance in the TV show "Knight Rider," in which it was driven by the show's hero, Michael Knight.
The end of Pontiac
However, in the 2000s, Pontiac began to struggle as consumer tastes shifted towards more fuel-efficient cars. In 2009, GM announced that it would discontinue the Pontiac brand, and the last Pontiac car was produced in 2010.
Despite its relatively short history, Pontiac left a lasting impression on the automotive industry and is still fondly remembered by many car enthusiasts today. The brand's focus on performance and innovation helped to set it apart from other GM brands and established it as a true American classic.